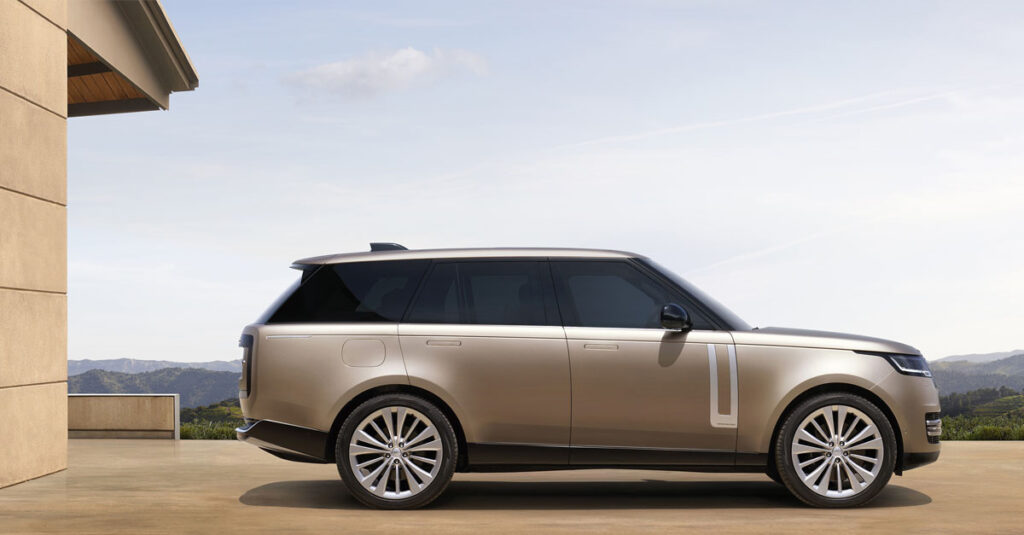 MUSCAT – MHD ACERE, dealers of Jaguar, Land Rover, Volvo and MG in Oman introduced the elegant New Range Rover, which defines modern luxury, providing more refinement, customer choice and scope for personalisation than ever before.

Mohsin Hani Al Bahrani, CEO of MHD ACERE, said: "We are proud to be representatives of a brand as innovative as Land Rover. Land Rover's new flexible Modular Longitudinal Architecture, MLA-Flex, underpins every aspect of this new luxury SUV. By combining state-of-the-art engineering techniques with new levels of virtual development and Land Rover's punishing development programme, the New Range Rover will deliver new levels of quality".

Thierry Bolloré, Chief Executive Officer, Jaguar Land Rover, said: "The New Range Rover is a superb manifestation of our vision to create the world's most desirable luxury vehicles, for the most discerning of customers. It writes the next chapter in the unique story of pioneering innovation that has been a Range Rover hallmark for more than 50 years".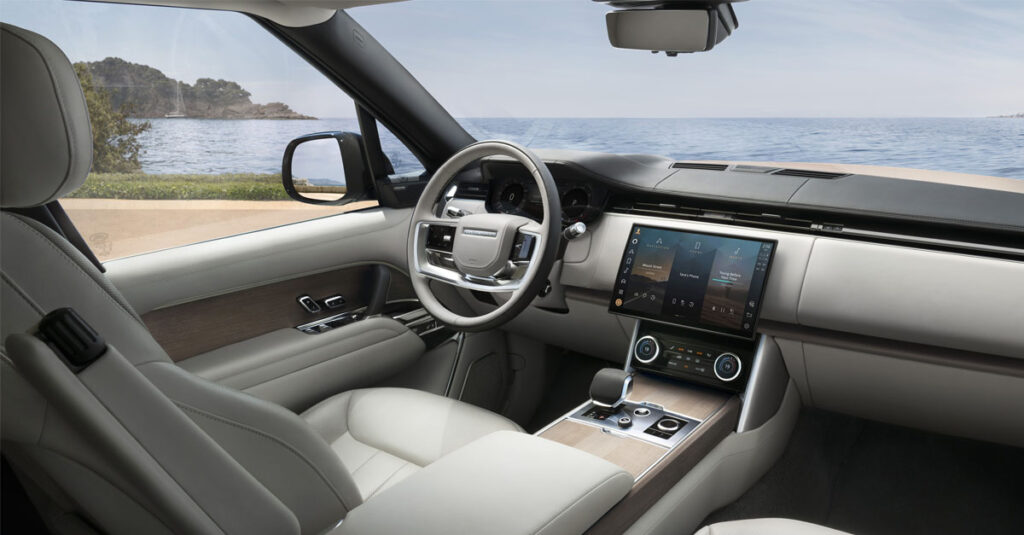 The New Range Rover is the most desirable yet, mixing breathtaking modernity and aesthetic grace with technological sophistication and seamless connectivity. With a suite of efficient mild-hybrid and plug-in hybrid powertrain – and a pure-electric Range Rover set to join the line-up in 2024 – plus a choice of four, five or seven-seat interiors available across Standard and Long Wheelbase body designs, the New Range Rover is at home in any environment. Range Rover is the original luxury SUV and has led by example for 50 years, combining serene comfort and composure with all-conquering capability.
In the new Range Rover, a pair of innovative Extended Range plug-in hybrid electric vehicle (PHEV) powertrain provide CO2 emissions below 30g/km, with a pure-electric driving range of up to 100km (62 miles), delivering an expected real-world range of up to 80km (50 miles) – enough for typical Range Rover customers to complete up to 75 per cent of trips using electric power only.
The new luxury SUV is available in SE, HSE and Autobiography models. It is defined by three lines that can trace their origins back through the generations; the falling roofline, strong waistline and rising sill line. These trademark features combine with a characteristically short front overhang and a distinctive new boat tail rear – complete with practical split tailgate – to create an elegant profile that conveys Range Rover's peerless presence.
The luxurious interior is underpinned by modern, intuitive and relevant technologies, designed to work harmoniously with the finest materials and wellbeing innovations to create a calm sanctuary for all occupants – turning every trip into an experience to savour.
The New Range Rover makes every journey an occasion to be remembered, combining advanced technology with modern luxury to deliver peerless refinement for every occupant, including those in the new third-row seats. By eliminating unwanted noises, vibrations and distractions – and reducing the cognitive load on the driver and passengers – occupants will arrive at their destination feeling refreshed, even after the longest journeys.
The intelligent technology also works in conjunction with the Adaptive Cruise Control with Steering Assist to smooth out body movements resulting from sudden changes in speed. Fully independent suspension underpins the luxurious ride and features Land Rover's first ever five-link rear axle, which isolates the cabin from surface imperfections more effectively than ever using advanced air springs.
The New Range Rover is also the first Land Rover to feature Power Assisted Doors with integrated hazard detection and anti-pinch safety features, which enhance its Soft Door Close capability and ensure every trip begins and ends with effortless refinement and sophistication. It elevates Land Rover's award-winning Pivi Pro infotainment technology with its largest ever touchscreen. The 13.1-inch curved, floating screen embodies the architectural lightness of the interior with a minimalist frame design. It provides intuitive control of all the major vehicle functions, using the latest consumer technology to deliver a smartphone-inspired interface, allied to convenient hard switches for the climate control.
MHD ACERE is one of the main operating divisions of MHD LLC.