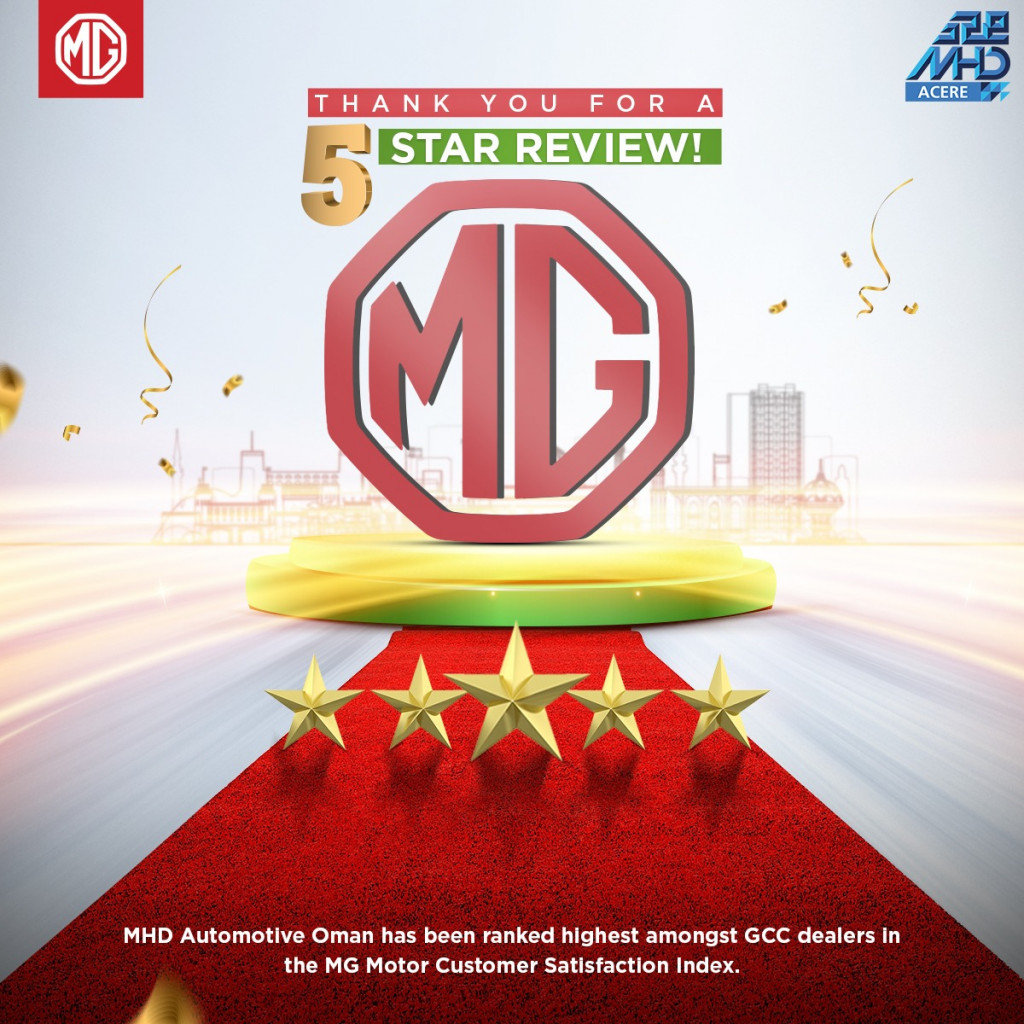 MUSCAT – Mohsin Haider Darwish has been ranked highest amongst GCC dealers in the Customer Satisfaction Index for MG Motor by SAIC Motor Middle East; further cementing its position as an industry leader.
Consumers were asked to rate MG Motor Oman on a host of criteria, which spanned – products, customer enquiries management, as well as pre and after sales services.

Delighted with the win, Mohsin Hani Al Barwani, CEO MHD ACERE said: "This recognition underlines our commitment to providing our customers with an unrivalled automotive retail experience and not only proves that we are class leaders in our sector but also shows that we are one of the best companies in the GCC for keeping customers satisfied".

"Our employees are continually working to raise the bar, both in the pre-buying experience and in the provision of exceptional after sales service to our customers. So, I am particularly proud that this survey recognises the quality and performance of our team." the CEO further added.

From customer experiences and sales to marketing and exciting campaigns, MG Motor Oman continues to work to ensure that they deliver the highest standards across each department. Its customer-centric approach continues to catapult the company forward, helping it to maintain its reputation as one of the most successful and trusted car brands in the Sultanate.