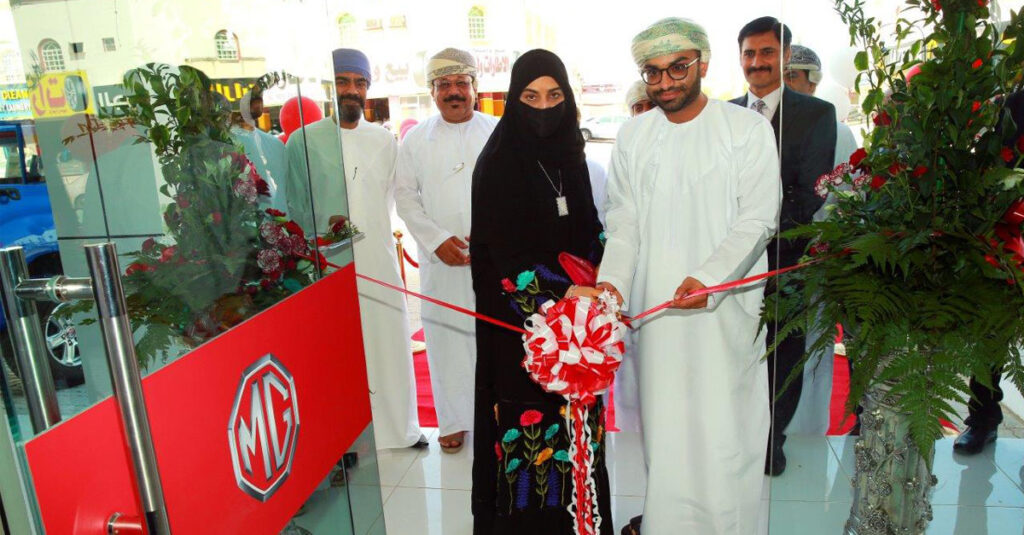 MUSCAT – MHD ACERE opened a state of art MG Motor showroom in the city of Sinaw. Inaugurated by Madam Areej Mohsin Haider Darwish, Chairperson of MHD ACERE along with the senior management, Sinaw showroom is the 11th MG Motor outlet in the country. In a very short span of time, MG Motor has expanded its presence across Oman as a result of its commitment to "Do More" for its customers. Very recently, MG Motor also launched the all-new 2022 MG GT car – a rebellious sport sedan, reflecting the British-born brand's commitment to diversify its line-up by unveiling a sporty new model.

Mohsin Hani Al Bahrani, CEO – MHD ACERE, is delighted. "The inauguration of MG Motor showroom in Sinaw city is aligned with our plans to expand our retail presence closer to our prospective customers. The Sinaw facility will help us to cater to the mobility requirements of people across Ash Sharqiyah North Governorate. MG as a brand is committed to delivering engaging and differentiated experiences to its customers and we are proud to be their distributor".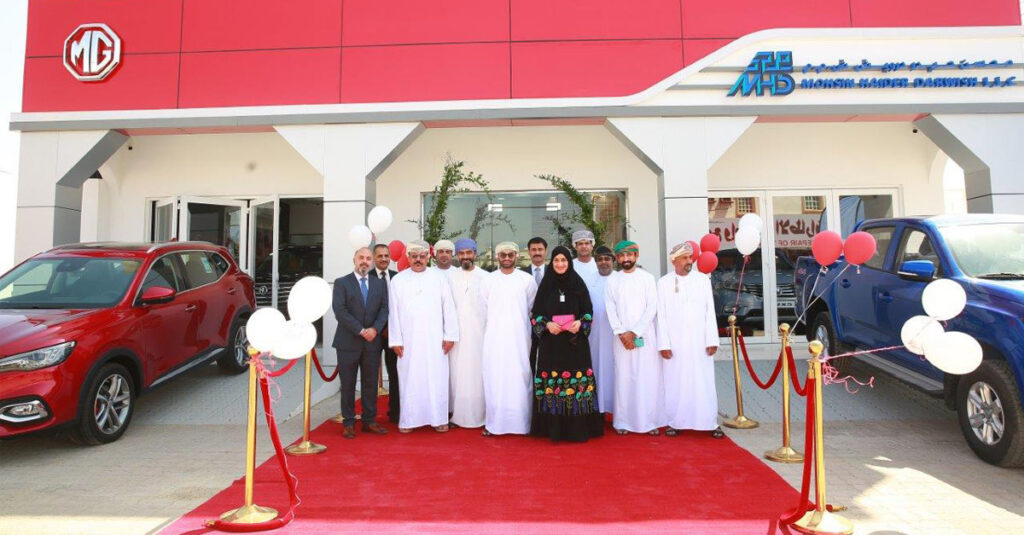 The line-up that will be displayed at the Sinaw showroom will include all MG Motor's best-selling cars including the MG HS, RX8 Black Edition and the all-new 2022 MG GT. In addition, there will be MG 5 and MG 6 sedans and the MG T60 pick up. The Sinaw showroom is fully equipped to provide the very best retail support to MG customers.

Apart from the showrooms located in different cities of Oman, MG Motor also has an e-commerce platform to help enhance its customers' shopping experience from the comfort and safety of their homes. The platform https://mg-om.com/buy-online/ allows customers to select vehicles from the available stock, to reserve vehicles, to conduct online payments and to schedule home delivery of cars. Additionally, customers can also book test drives and connect with MG Motor customer service team for any query or information.

MG is a British-born automotive brand established in 1924, known for its historic models, awards and achievements throughout the past 97 years. MG was founded by William Morris and Cecil Kimbers and has one of the oldest car clubs in the automotive industry. Best known for its two-seat open sports cars, MG also produced saloons and coupes. Since its acquisition of MG, SAIC MOTOR, as a Global Top 500 company, has opened a new chapter for this British icon. MG is at the forefront of the introduction of innovative technologies and new energy vehicles for car buyers. The MG Motor Oman showrooms are located in Muscat, Al Manuma, Sohar, Salalah, Sur, Ibra, Ibri, Nizwa and Bidaya.