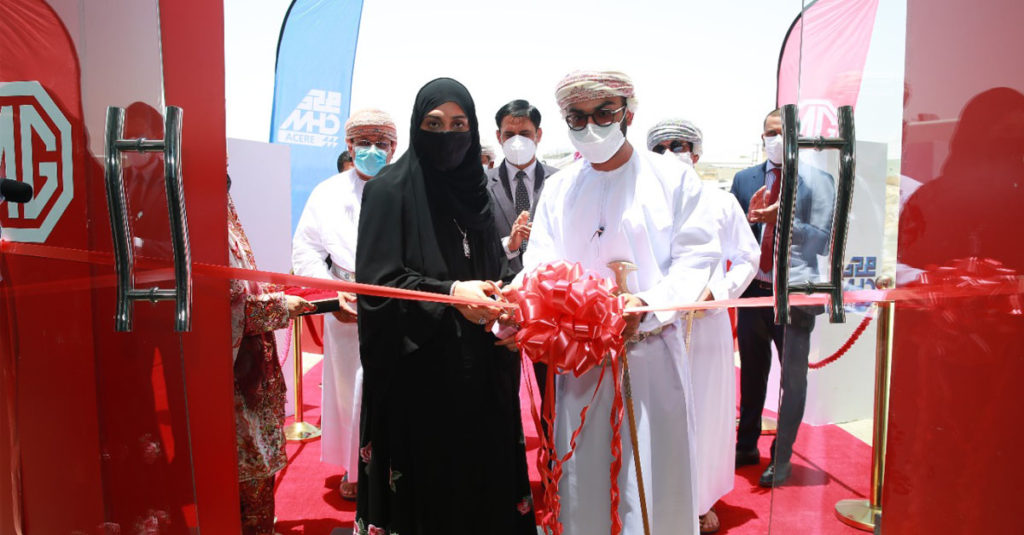 MUSCAT – After the successful opening and running of its Ibra and Sur showrooms, MG Motor has now opened its state of art facility in the historic city of Nizwa. There is a showroom as well as a full-fledged Service Centre to cater to the convenience of MG Motor customers.

The showroom and the service center was inaugurated by Areej Mohsin Darwish – Chairperson MHD ACERE and Mohsin Hani Al Bahrani – CEO MHD ACERE under the patronage of His Excellency Hilal Bin Said Bin Hamdan Al Hajri, Governor of Al Dakhliyah.

Mohsin Hani Al Bahrani – CEO MHD ACERE, said: "We feel honored and delighted on the opening of our 9th outlet in Oman. Our growth and expansion is a result of our commitment to Do More for our customers. It will not be wrong to say that MG Motor is carving a niche for itself not only in Oman, but around the world for its rich legacy, innovative technology and iconic designs. The Nizwa showroom will be hosting some of our latest 2021 cars at affordable prices and our well-equipped Service Centre in Karsha Industrial Area will ensure utmost comfort and peace of mind especially to our customers in and around Nizwa".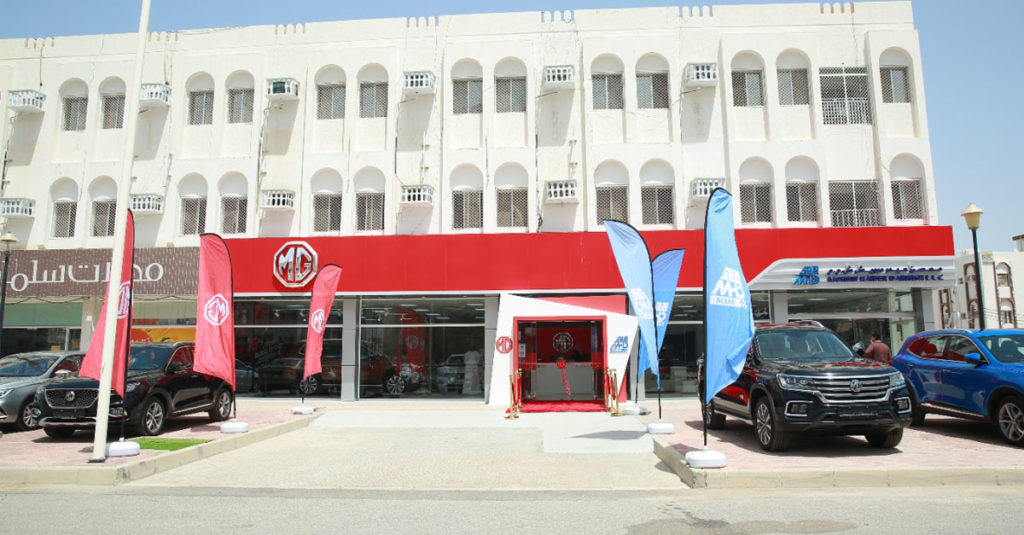 At this newly opened Nizwa showroom, customers can choose from the latest 2021 range of MG's stylish, exceptionally well-equipped, and great value cars. In this range, MG Motor proudly presents the sleek and stylish MG 6 and the lively and exciting MG5 sedan. In the SUV segment, MG Motor offers the power-packed performer MG ZS, the seven-seater perfectionist MG RX8, the smart and practical MG HS, and the versatile and highly capable MG RX5.

Apart from having state of art showrooms in Muscat, Al Manuma, Bidaya, Sohar, Salalah, Sur, Ibra, Ibri, and now in Nizwa, MG Motor Oman also has an e-commerce platform to help enhance its customers' purchase experience from the comfort and safety of their homes. The platform https://mg-om.com/buy-online/ allows customers to select vehicles from the available stock, to reserve vehicles, to conduct online payments and to schedule home delivery of cars. Additionally, customers can also book test drives and connect with MG Motor customer service team for any query or information.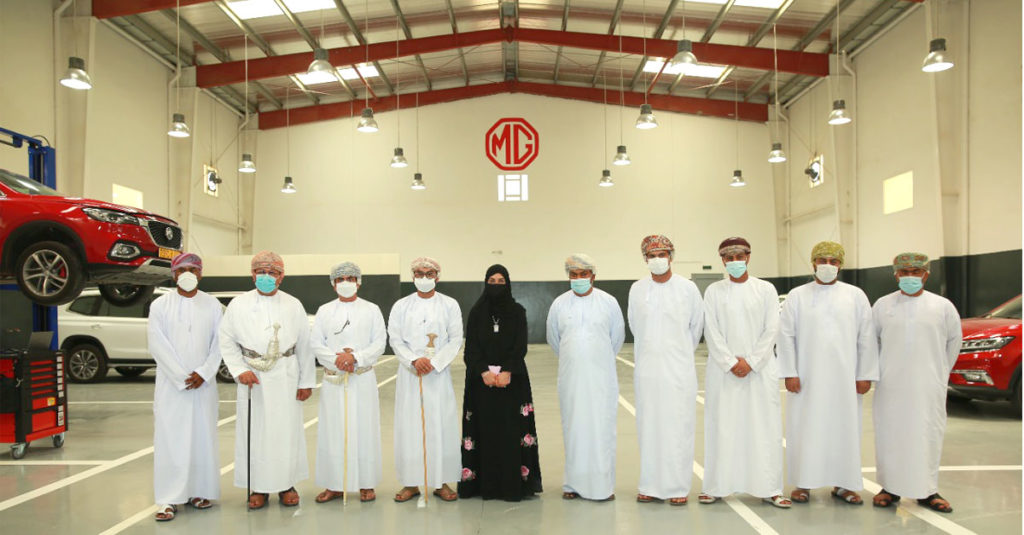 MG is a British-born automotive brand established in 1924, known for its historic models, awards, and achievements throughout the past 97 years. MG was founded by William Morris and Cecil Kimbers and has one of the oldest car clubs in the automotive industry. Best known for its two-seat open sports cars, MG also produced saloons and coupes. Since its acquisition of MG, SAIC MOTOR, as a Global Top 500 company, has opened a new chapter for this British icon. MG is at the forefront of the introduction of Innovative technologies and new energy vehicles for car buyers.