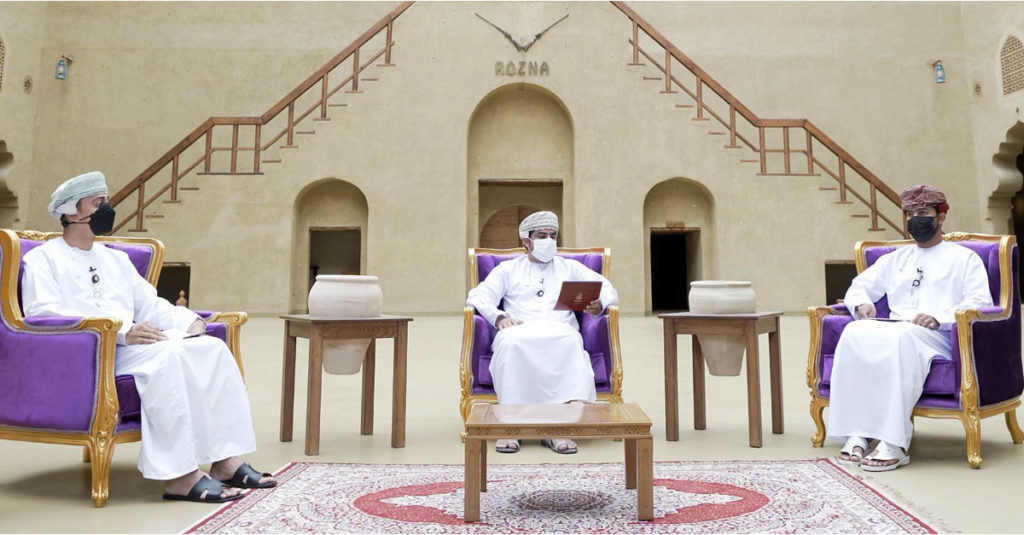 MUSCAT – Meethaq Islamic Banking from Bank Muscat held its Hibati Mid-year draw, which was broadcast live on the bank's social media channels. Being one of the most followed brands on social media in the Sultanate, there was an overwhelming response from the audience and Meethaq customers.

Five lucky winners won a total of RO 300,000 in mega prizes in the Hibati's mid-year draw, including one grand prize of RO 100,000 and 4 mega prizes of RO 50,000 each. The winner of the grand prize of RO 100,000 was from Meethaq's Bahla branch, bringing immense joy to the customer. Since the launch, the Hibati Savings Account has seen strong interest from the market, making it Meethaq's flagship account for its customers.

The draws were held in the presence of Said Ahmed Nasser Al Salmi, Regional Manager – Muscat, Meethaq and Mohammed Ahmed Al Kharusi, Head of Hafawa Priority Banking, Meethaq. The cash prizes offered under Hibati's 2021 prize draw scheme are 'Hiba' (gift) from Meethaq to its customers and are paid out of Mudarib's (shareholders') own sources to boost financial inclusion. The cash prizes are in addition to the profit share of Investment Account Holders (IAHs) in the General Mudarabah Pool as per the declared profit rates.

Speaking on the occasion, Amor Said Al Amri, Meethaq Head of Retail Branches said: "We are pleased with the excellent response to the 2021 Hibati Savings Scheme and congratulate all the winners. Customers, who continue to consistently save, increase the chances of winning the mega prizes in the Hibati prize draws. Meethaq takes great interest in constantly updating the prize scheme, ensuring the prize scheme remains exciting for the customers with competitive prize amounts based on the feedback of the customers. We thank all our customers for their strong confidence in Hibati and other Islamic banking products and services from Meethaq."

Meethaq's Hibati Savings Scheme, which was launched in 2018, is one of the biggest cash prize schemes in Oman offering special quarterly, National Day, Omani Women's Day and weekly prizes. Cash prizes worth more than RO 1.5 million are being given away to a record number of 5,331 winners in 2021. Customers with Hibati Savings Accounts enjoy some of the most exciting benefits in Oman, which include competitive Mudarabah indicative profit rates, attractive cash prizes through draws, Visa Debit Card, no minimum balance charges and digital banking facilities. Meethaq ensures that each and every product goes through the process of Shari'a compliance certification by the Shari'a Supervisory Board and is created in line with the guidelines of the Central Bank of Oman.
Please visit https://www.meethaq.om/en/depositproducts/Pages/details.aspx#hibati or call 24656666 for more details about Hibati.