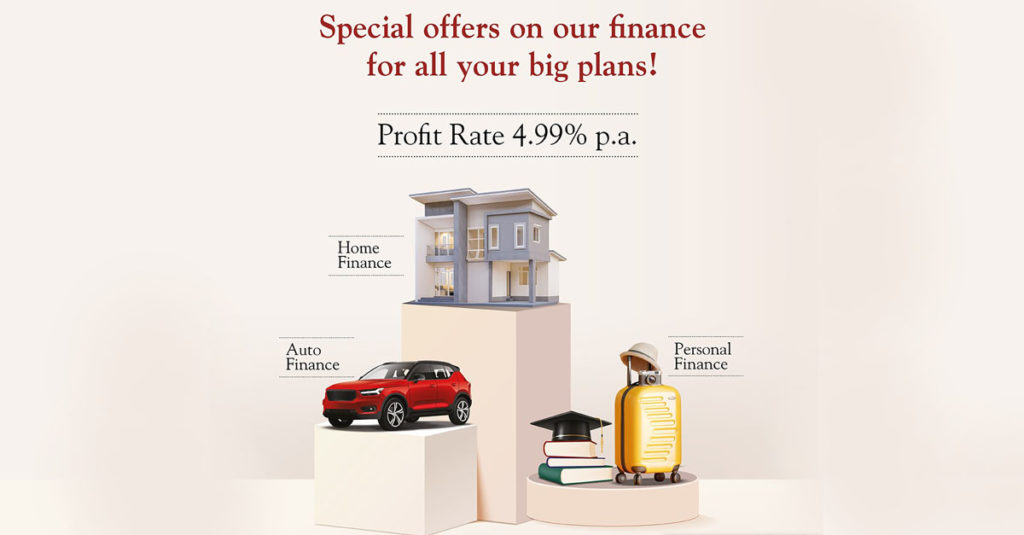 MUSCAT – Meethaq Islamic Banking from Bank Muscat has launched enticing offers on a number of financing facilities for its customers. The offers, which are available till 30 September 2021, include Meethaq Home Finance, Auto Finance and Personal Finance at highly-competitive profit rates.

In addition to this, Meethaq is also offering a special fee waiver on all primary and supplementary credit cards for the first year as part of this special campaign. Meethaq's financing facilities come with the advantage of simple documentation and fast processing that help its customers get financing at an affordable price and helps them meet their aspirations.
At present, Meethaq offers 4 different credit cards to its customers including the Hafawa Visa Signature credit card, the Titanium MasterCard credit card, Meethaq – LuLu co-branded credit card and the Standard MasterCard credit card. The waiver on 1st year annual fees is also available for supplementary cards. Existing Meethaq credit card holders can enroll their family members for new supplementary cards. Meethaq credit cards are a big hit with customers thanks to some of the best deals and rewards available in the country. They provide customers with convenience and flexibility in making day-to-day transactions at shopping malls, restaurants or at international destinations.

The special offers during the campaign period are valid for all new and existing Omani customers working in government, semi-government institutions and Tier 1 and Tier 2 companies. Customers may also note that a special Takaful rate of 0.234 percent will be applied on Home Finance and 0.145 percent for Auto Finance and Personal Finance. Meethaq Islamic Banking continues to maintain its industry-leading position in terms of asset size, deposit base and profitability as well as branch network and distribution channels. With 24 branches and over 40 ATMs and CDMs spread across the Sultanate, Meethaq is the leading Islamic financial services provider in the Sultanate, catering to the varying needs of individuals and corporates.
Meethaq extends support to all key economic sectors with innovative Shari'a based products. It is well positioned to provide Islamic financial expertise to all segments and thereby promote the good of society as a whole. Meethaq Islamic Banking, which has been recognised as the Best Islamic Bank in Oman in 2019 by Islamic Finance News, has adopted the best practices in Islamic banking and finance. Every Meethaq product goes through the process of Shari'a-compliance certification by the Shari'a Supervisory Board and is created in line with the guidelines of the Central Bank of Oman. Meethaq plans to continue expanding its services and products in response to customer needs and continuous feedback.
Please visit https://bm.click/MeethaqOffer or call 24656666 to know more about Meethaq Islamic Banking financing facilities.