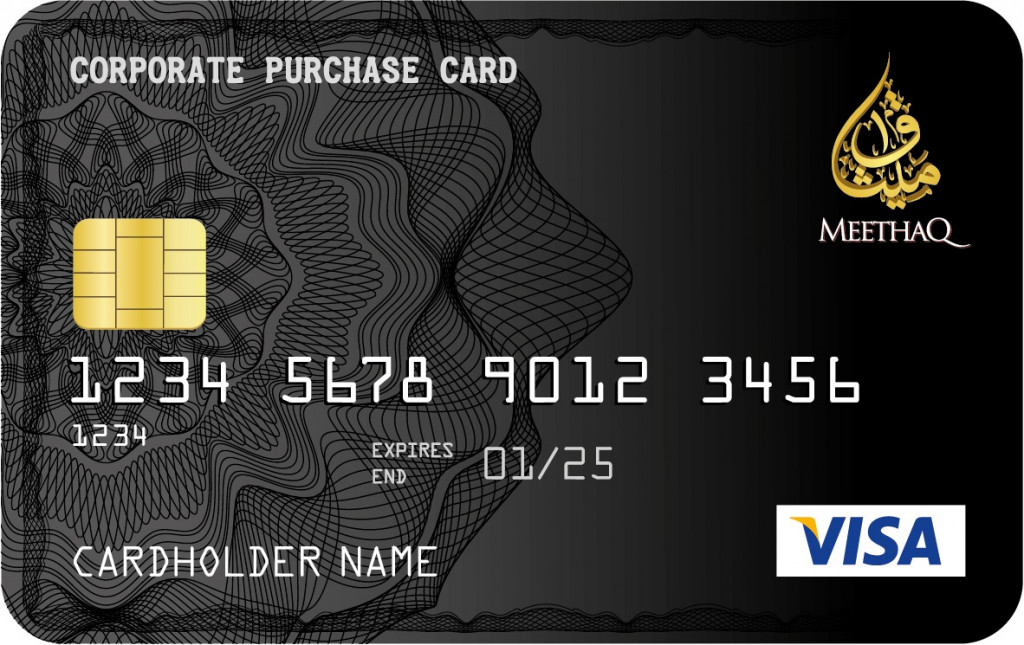 MUSCAT –Meethaq Islamic Banking from Bank Muscat launched the first-ever Shari'a-compliant corporate purchase cards in Oman. Now, Meethaq Corporate Clients can enjoy a simple and secure way to make all their Business to Government payments with these exclusive corporate purchase cards. Meethaq is the leading Islamic financial services provider in Oman, operating on the principles of Transparency, Trust and Partnership, thereby ensuring the comfort of remaining true to one's religious values.

The new card features includes a minimum limit of RO 20 at card issuance. A corporate customer can avail up to 5 cards for free and there is no need to pay any annual or Ujrah fee. To enhance corporate security, no cash advance or withdrawal facility is available on these cards, which can be used only for making payment to government entities in Oman. Customers can load funds up to a maximum of RO 1 million on a card.

Meethaq customers can apply for a card by visiting their nearest branch or by contacting their account-relationship manager. Corporates who apply for the card should provide details including Commercial Registration Number, Oman Chamber of Commerce membership document, the ID cards of the cardholder and authorised personnel along with a completed Application Form. Government entities who require the card should provide a letter stating the requirement duly signed by account authorised signatories and copies of ID cards of the cardholder and authorised personnel along with a completed Application Form. The customer should provide written instructions to the branch to debit the account and credit funds on the card.

Featuring state-of-the-art technology, the new Corporate Purchase Card is designed to meet the evolving needs of corporate payments. Meethaq remains committed to partnering with all institutions and corporate clients for success, as the bank processes and technology are designed to drive future corporate transactions and digital banking requirements. The new Corporate Purchase Card will greatly enhance financial flexibility with greater user experience, superior payment controls and easy to access to MIS reports. The cards are equipped with self-service features to obtain user-friendly MIS reports to track corporate expenditure data.
For more details, please visit https://www.meethaq.om/en/meethaq-cards/Pages/Corporate-Purchase-Credit-Card.aspx or call 24656666.