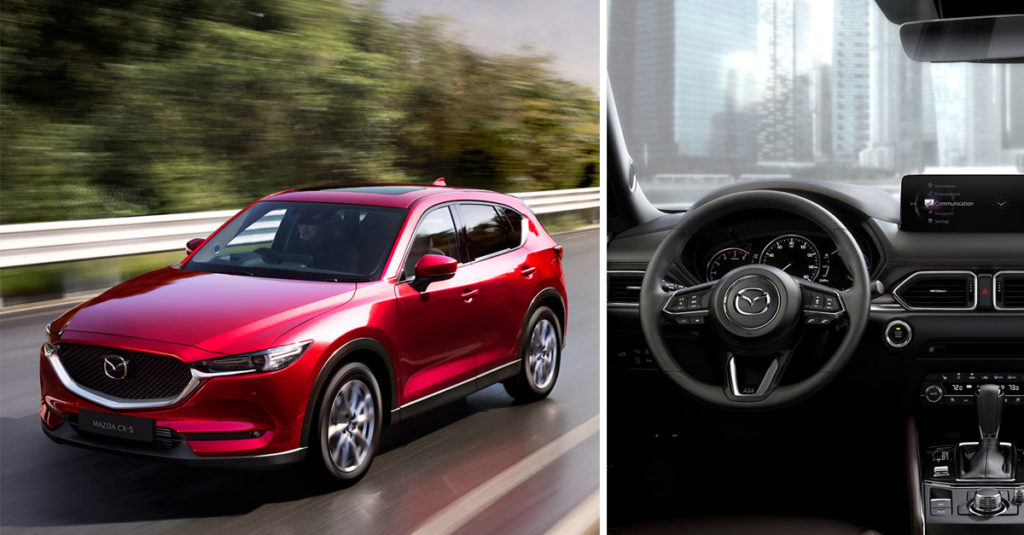 MUSCAT – Mazda CX-5 passed the 100,000 km endurance test conducted by the German Auto Build Magazine with flying colors recently. The Mazda CX-5 is a super successful model which impressed the jury as having no defects and a flawless performance. What makes this achievement all the more special, is that this compact SUV has gotten the most marks to have ever received in an endurance test.

Now, this is important from another perspective also. There are still a large percentage of people who believe that Sedans are better than Crossovers and are more comfortable etc. CX_5 proves this perception wrong and also adds that it is not only one that performs but also is a comfortable one at that. It is a beautiful fit for you and your family for all those heartfelt road trips. The CX-5 is designed in a way that ensures comfort and safety. Mazda CX-5's driving experience is highly advanced since it combines the latest responsive road performance engineering with a spacious interior design and a refreshing infotainment system. With impeccable features like these, it is sure to keep all passengers' comfortable at all times.
The CX-5 has a high Torque, 4000Nm/Rpm which makes it perfect for rough terrains; having up to 1620 liters of cargo space making it great for big family adventures be it the city or in the Wadis. One of its unique aspects is that it has a cylinder deactivation technology that enables the deactivation of cylinders when they are not needed while maintaining a smooth drive. This technology has been tailor-made to optimize fuel consumption. Along with a SkyActiv 2.5L engine, it is sure to deliver a power-packed performance.
With its gorgeous, timeless Kodo soul of motion design, the CX-5 is a sight to behold. Its brilliant connected and entertainment apps such as Apple car Play and Android Auto can help you access your favorite music, messaging, and navigation all hands-free to focus on the road. It also has voice command, connected through your mobile phone.
Since it is rated the top for safety by Euro NCAP for safer cars having six airbags and collision safety, with the Mazda CX-5 you can ensure that your loved ones have the best possible protection. The SkyActiv body is also designed in such a way that absorbs and redirects impact forces to better prevent cabin deformation in the event of a collision.
All of these features above have led the CX-5 to have passed the 100,000 kms endurance test and proved itself to be one of the front runners. Along with achieving 100 years of being in the market, Mazda is set to aim higher and higher for the decades to come. Look out for the Limited Edition Mazda Anniversary CX-5 at a showroom near you.
For more details, click here