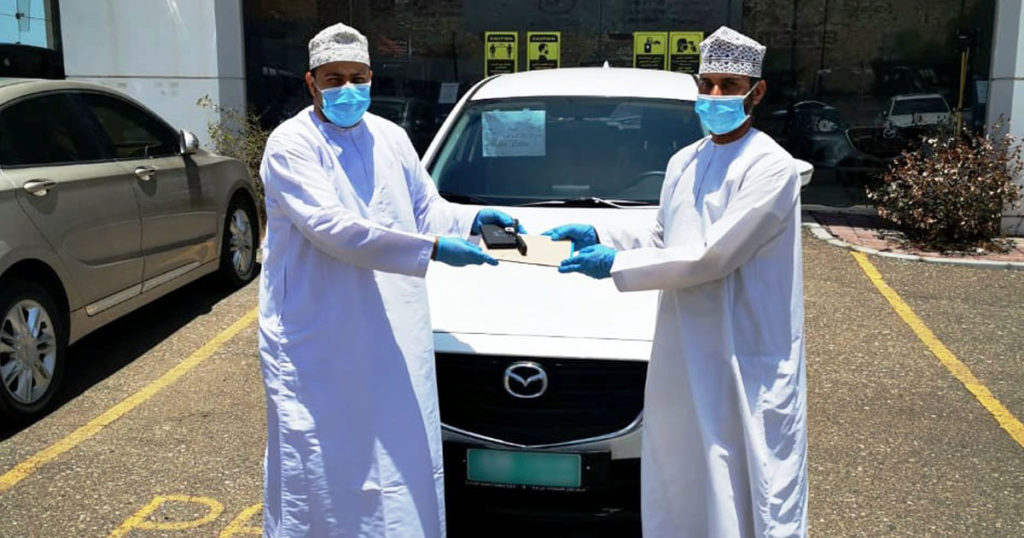 MUSCAT: Good news is that Towell Auto Centre is taking all the essential steps to ensure you stay happy and healthy while visiting any one of their showrooms located across the Sultanate – to experience the award-winning range of vehicles by the legendary Japanese manufacturer, Mazda.
One of these models is the magnificently stylish and powerful Mazda CX3 Fun Utility Vehicle, which a delighted Towell Auto Centre customer – Said Omar Al Shaqsi – was thrilled to purchase recently at the TAC Nizwa branch.
Speaking about his experience, Said Al Shaqsi pointed out that all of the Nizwa branch staff were welcoming and helpful. He explained that after being welcomed at the showroom, he was handed gloves and hand sanitizer, and kindly requested to wear a face mask – all in the interest of public health and safety. "I also noticed that all of the TAC staff were wearing masks, while maintaining the required social distancing protocols", he added.
Asked about the reason behind the purchase of his brand new Mazda CX3 comfort series model, Said explained, "I was on the market to purchase a new car. At first, having not experienced Mazda first hand, I was considering buying another manufacturer's brand. However, when I saw the Mazda CX3 I knew it was the right car for my family and me. I do not regret choosing this car – I'm very happy with it!"
For Towell Auto Centre, providing a high quality customer buying experience remains an absolute priority. Their readiness to ensure that the people of Oman are served safely during the current Covid 19 situation is a continuation of their success in providing unmatched service excellence and customer satisfaction. Currently, the opening times for Towell Auto Centre showrooms have been updated to 8:30am to 1pm, and 3:30pm to 7:30pm Sunday to Thursday.