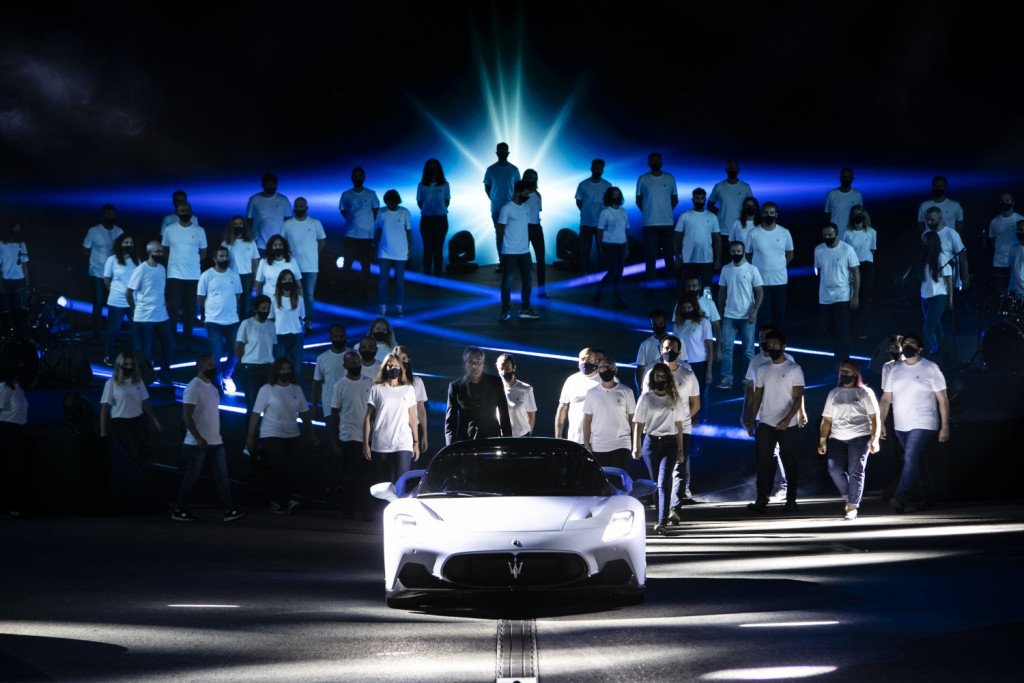 MODENA – The winners of the XVII edition of the Best Event Awards competition were announced recently. Maserati has carried off the highest accolade in the events sector thanks to its extraordinary "MMXX: Time to be Audacious" show, held last September to inaugurate a new Era in the history of this more than a century-old Brand and reveal the new MC20 super sports car.
The event was conceived and produced for Maserati by FeelRouge Worldwide Shows. "MMXX: Time to be Audacious" was also a winner in the "Brand Experience" and "B2C Event" special categories.
The jury of 40 experts, including event managers and marketing and communication directors of the largest investor corporations in live communication, assigned the award to the Brand Experience staged by Maserati, which organised an extraordinary event in both live and digital format in spite of the particularly challenging circumstances.
"We're proud of this award, but we are even more proud to have inaugurated a new Era for our Brand and to have given undeniable proof of our audacity," underlined Maserati CEO Davide Grasso. "For our Brand, this is a time to build our future. The event for which we were awarded highlights our courage and is a true representation of the Maserati values. In fact, we are guided by our passion, unique in our design and innovative by nature."
"We are happy to celebrate this important award with Maserati, which affirms an extraordinary experience in such a special moment, giving confidence to the future of the entire live industry," says Valentina Saluzzi, CEO of FeelRouge Worldwide Shows. "Confronting a brand whose heritage represents a significant page in the history of the automotive industry, at a time of strategic turning point and renewal of the storytelling, was an exciting challenge. We have worked together with the excellent Maserati team for over a year, with a mutual exchange of experiences and insights that are very rare."