MUSCAT – The football season is on and so is the excitement. As part of its efforts to delight customers and football fans alike, Lulu has launched the "Kick offers" promotional campaign to coincide with the upcoming World Cup to be held in Qatar in November 2022.

The campaign, which will be held from October 24, 2022 until the end of November 2022, was officially inaugurated by Ali Abdullah Harib Al-Habsi, the ever-popular former Omani goalkeeper.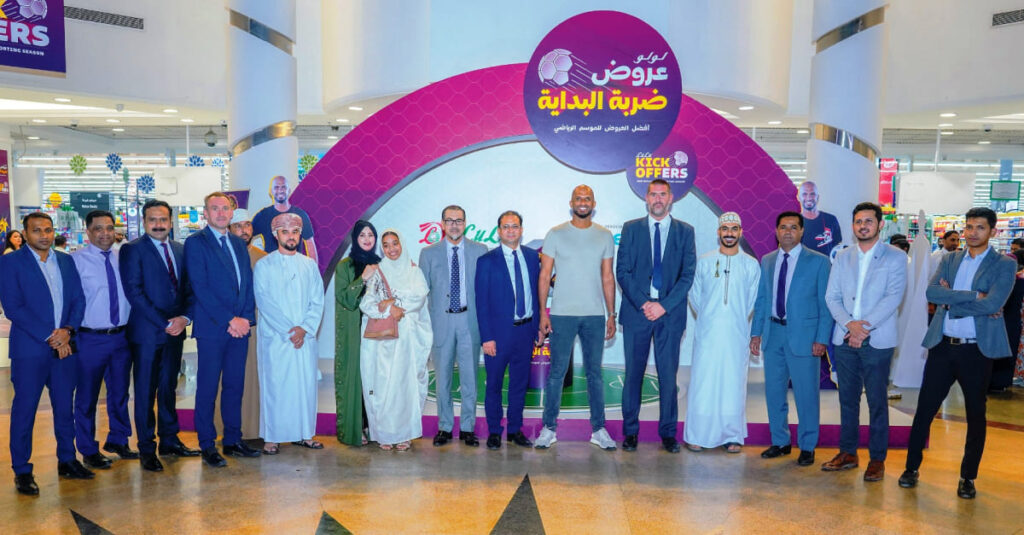 The promotion is a great opportunity to celebrate the excitement surrounding the event, which is being held in the region for the first time and take advantage of the discounts and offers on selected product categories during this period. As part the promotion, Lulu will be offering special discounts on products under categories such as Electronics, IT Products, Mobiles, Consumer Electronics & Accessories, Home Appliances, Football Clothing, Footwear, Luggage, and Furniture. Lulu will also bring the best of the football season with aggressive discount schemes on electronics, which will include 20 to 40 % off on 50" and above TVs; and 20% off on JBL and Sony headphones. Customers can also be a part of the Scratch & Win event organised by Hisense. Additionally, there will also be special deals on food and beverages, snacks, chips, biscuits, juices, soft drinks, quick meals, and ready-to-eat boxes throughout the promotional period.
To add to the excitement and fun, a whole lot in-store events have been planned and customers will get a chance to participate in various entertainment activities, such as Goal Kick Challenge, Ball Heading Challenge, and Free style football dancing, and win amazing prizes.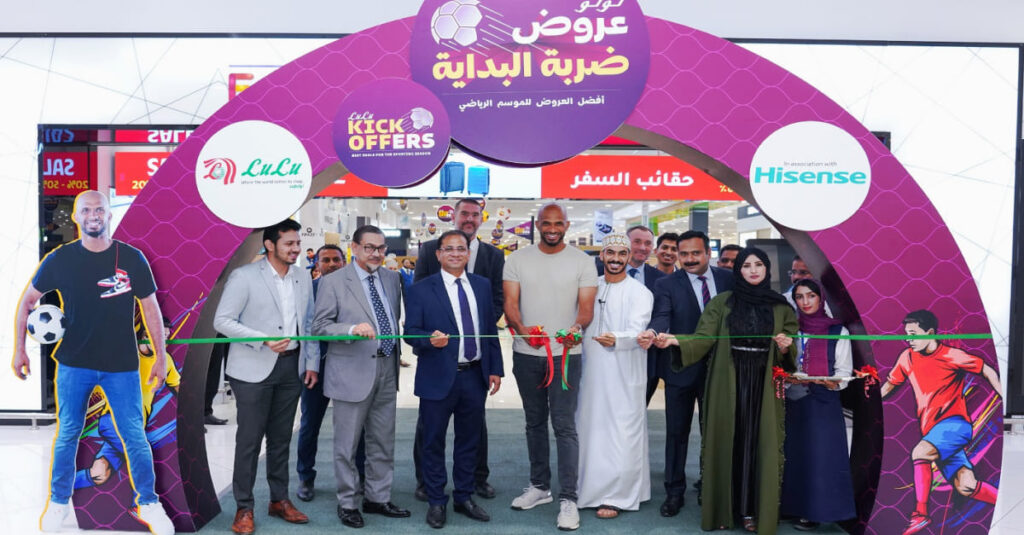 Speaking about the event, Shabeer K.A, Regional Director – Lulu Hypermarkets Oman stated, "We are excited to organise the Kick Offer promotion, inspired by the flavor of the season. We are sure that the promotion will no doubt provide a one-of-a-kind experience to our customers and generate unlimited excitement amongst the football fans. It is a matter of great pride for us to be a supporter of such a prestigious sport which is being held on the global stage in this region. The special offers, events, and activities are sure to create happy faces, enthusiasm, and positive vibes among our customers. This is also an incredible opportunity to bring to life our brand values through such a platform. "The beauty behind such a promotion is about bringing people and communities together to celebrate this beautiful game of football we all love, alongside a lively atmosphere of fun and entertaining activities. Through this promotion at Lulu, they have transformed the store into a one-stop destination where every football fan will be glad to shop and have fun! We hope the customers have a great time shopping at LuLu," said Ali Habsi after the inauguration.
An innovator of the retail industry, Lulu's winning formula of great value-for-money shopping has been very well received by consumers. With over 29 stores and online shop, LuLu Hypermarkets have always remained a genuine symbol of quality retailing.