MUSCAT – LuLu Oman launched 'India Utsav' to celebrate and promote the rich and diverse culture, heritage, traditions and flavors of India in Oman. The week-long festival, coinciding with the 74th Republic Day of India, will be a window to India's dynamic cultural universe and is part of Lulu's focused strategy to strengthen the cultural relations between the two countries.

The festival was inaugurated by H.E Amit Narang, Ambassador of India to the Sultanate of Oman, on January 25, 2023 in the presence of a host of officials from the Indian community and Lulu dignitaries at the Lulu Hypermarket, Baushar. The festival will be held till February 1, 2023, at selected Lulu outlets across the Sultanate.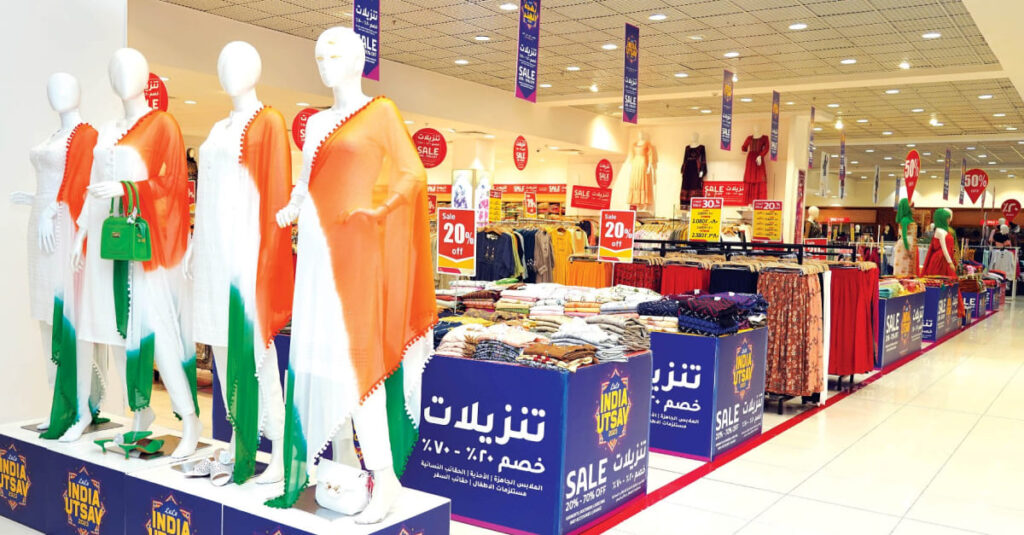 The festival, which is a kaleidoscope of culture, colours and cuisines of India, will provide customers a unique opportunity to experience Indian extravaganza in every category from lifestyle and fashion to food and drinks. There will also be amazing promotions and offers on a wide range of Indian products on display. Special stalls will be set up to familiarize and promote Indian handicrafts, khadi products, and regional cuisines and snacks to people all over the world.

Speaking after the launch Ambassador Amit Narang stated, "I am very happy to inaugurate 'India Utsav,' which is a very significant initiative taken by the Lulu Hypermarket to promote products from India. From foodstuff to fast-moving consumer goods, Indian products have always been well-received by both locals as well as expatriates in Oman. Through this festival, Lulu has also provided consumers an opportunity to enjoy a whole new range of products coming from the Indian market. I wish Lulu Hypermarket all the very best for all their future plans and projects in Oman."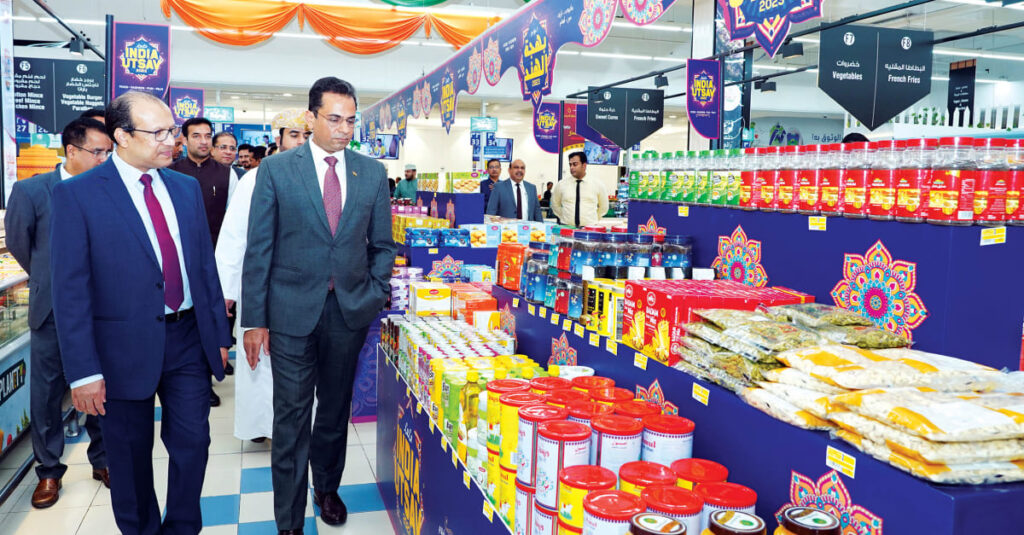 Commenting on the promotion, Ananth A V, Director of LuLu Hypermarkets Oman & India, stated, "India Utsav is a vivid evidence of the cultural exchanges between Oman and India. The event will connect the people of the two countries and offer local residents and expatriates a chance to experience the typical cultural features of India."

"Our objective is that this event will further strengthen our longstanding ties, encourage new ventures, inspire further creativity, and spur innovation to achieve great things together. Above all, we hope, this event would lay the foundations for a new dynamic relationship between the two countries for the future," he added.

Shabeer K A, Regional Director – Lulu Hypermarkets, Oman, remarked, "We are glad to organize 'India Utsav' to further strengthen the cultural relations and traditions of India among people from other nations of the world, while inculcating a sense of cultural pride amongst Indians living in Oman. The exotic delights of everything about India, including the culture, fashion, cuisine, and lifestyle, are always popular with expats from all walks of life and age groups. The festival will be an event to look forward to a truly delightful experience for all visitors, enhancing the overall Indian festive mood."

"The cultural extravaganza will include a series of entertaining events and fun-filled performances, along with finger-licking Indian culinary experience. The festival will be a treat for the entire family, catering to every individual's taste. Authentic Indian apparel, genuine homeware, latest and most exquisite clothing collection, traditionally intricate jewelry and other trendy items will be on display to add to a wholesome Indian shopping experience," he added.

Festival essentials ranging from authentic food products, ethnic wear, gift sets, traditional sweets and much more will be available throughout the entire season. There will be cultural shows and events organized as part of the festival. Shoppers can experience the genuine flavors of India in a variety of dishes that describe the authenticity and rich history of India. There will be special stalls for customers to savor a selection of melt-in-the-mouth Indian sweets and snacks.