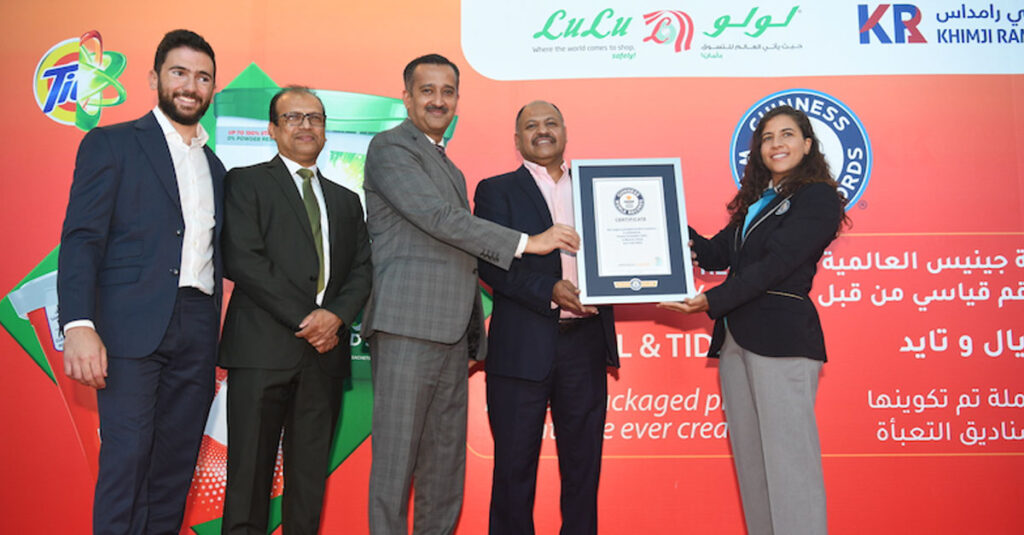 MUSCAT – LuLu Hypermarket in a joint association with Khimji Ramdas and P&G UAE made a successful bid to break into the Guinness World Record for the largest packaged product sentence created.

The feat read 'UP TO 100% STAIN REMOVAL, 0% POWDER RESIDUE AVAILABLE NOW IN LULU' all in capital letters with the help of a mammoth 12,430 Ariel & Tide Nano Pod packets.

The record breaking achievement was adjudicated by the Guinness World Records Team and was an engagement activity to mark the new benchmark in laundry innovation and technology. The results of the attempt were announced at LuLu Hypermarket, Avenues Mall on June 6, 2022 in the presence of officials from Khimji Ramdas, LuLu, the Guinness team as well as officials of Procter & Gamble UAE.

Speaking about the achievement, Sridhar Moosapeta, CEO Consumer Products Cluster, Khimji Ramdas, stated, "The Guinness World Record is a wonderful recognition of our hard work and partnership with LuLu. We hope that the product exceeds the expectations of our customers. At Khimji Ramdas, we are committed to introducing new and innovative products that make life easier for our customers."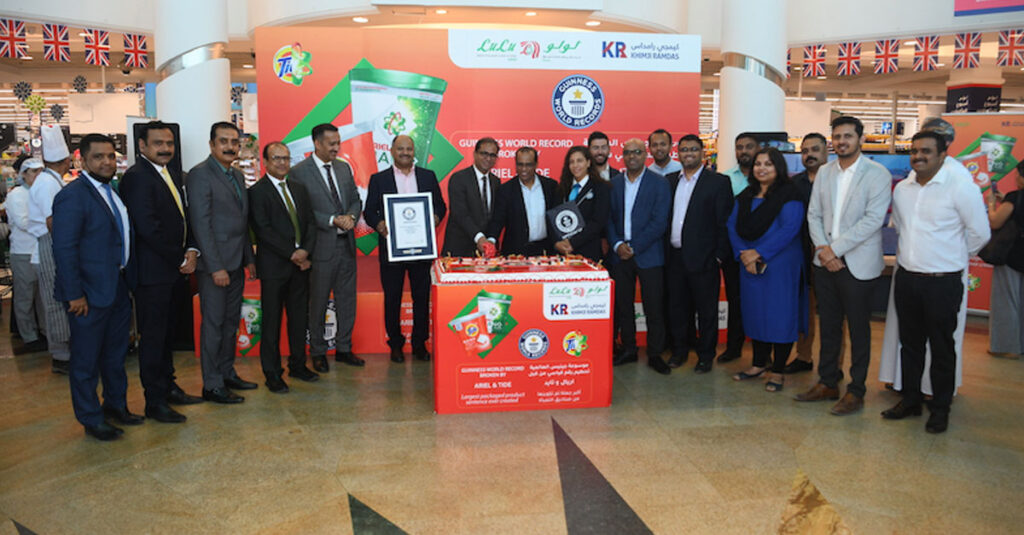 Ananth A.V, Director – Oman, Sri Lanka and India of Lulu Group, remarked "We are extremely happy to be part of Khimji Ramdas and P&G's celebrations, and we congratulate the team for this remarkable achievement. This accomplishment is even more special considering how the entire team has worked harmoniously towards this commendable record. I congratulate the determination demonstrated by one and all towards successfully attaining this goal."

The world's most recognizable laundry brands, Ariel & Tide, recently launched the first-of-its-kind NANO Pods to meet consumers' needs in the Gulf. The revolutionary Ariel and Tide NANO pods delivers unprecedented levels of cleaning power and is the newest form of detergent in the world designed to solve the region's number one laundry challenge of getting up to 100 percent stain removal with 0 percent powder residues on clothes. It is also the first ever laundry innovation exclusively designed for the people of the GCC and is available in all supermarkets across the GCC.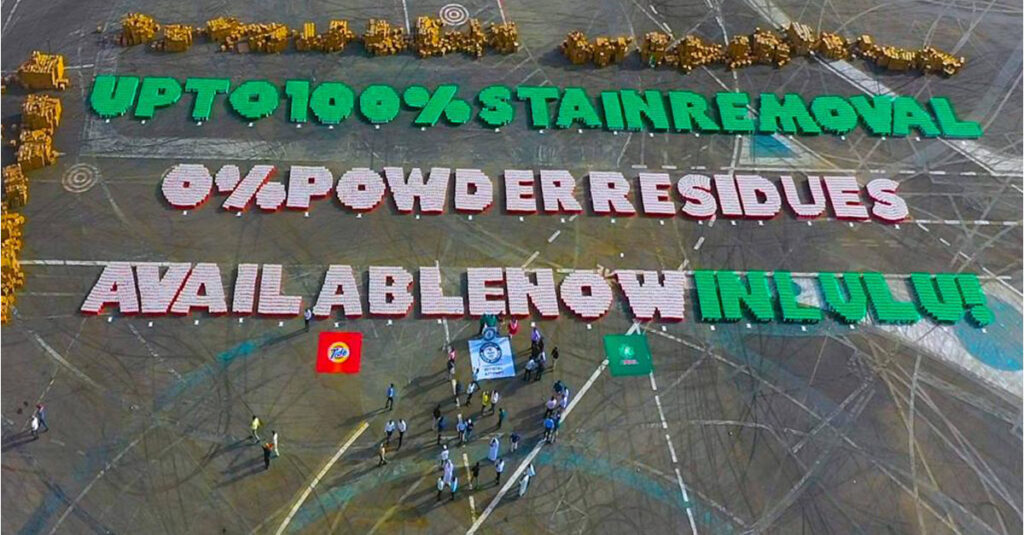 The single unit-dose sachet is built from the finest powder detergent and super soluble film that instantly dissolves upon contact with water, perfectly dosed for ease and convenience. Upon dissolving in water, the sachet releases fine, highly concentrated detergent particles that penetrate deep into the fibers of fabrics to give the ultimate stain removal without powder residues.