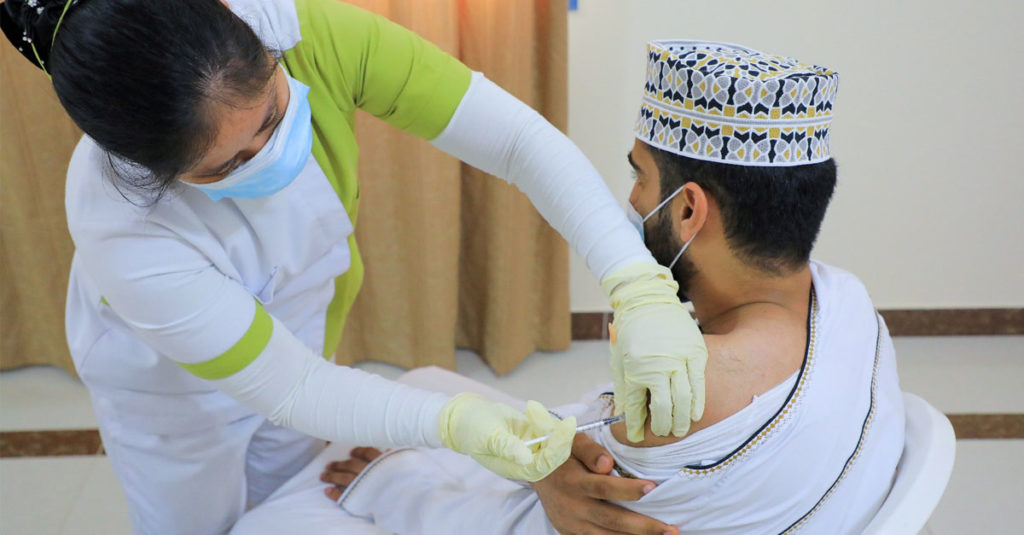 MUSCAT – As part of its commitment towards the safety and well-being of the customers and staff, Lulu Hypermarket has rolled out the Covid-19 vaccination drive to cover all its employees across all hypermarkets in Oman. As the Sultanate of Oman takes significant steps to contain the virus, Lulu has also stepped forward to do its part by launching the vaccination drive. The mass vaccination drive will administer Pfizer vaccines to all its employees.

Commenting on the vaccination drive, Nasr Mubarak Salim Al Maawali, General Manager – HR stated "Vaccination for everyone is the best way to win this war against COVID-19, and our first and foremost priority is to get all our staff vaccinated at the earliest. Lulu attaches utmost attention to the health and safety of not only its employees but also the society at large. We have organised this vaccination drive to ensure 100 percent employee vaccination."

"The safety and health of our customers, staff and the community at large is our prime concern. We understand the importance of creating an environment where everyone can feel safe and protected. We express our gratitude to the Ministry of Health and everyone in the first line of defence, including doctors and nursing staff, for their strenuous efforts to combat the pandemic," he added.

Lulu has always been in the forefront for its core values and socially responsible initiatives. Since the beginning of the pandemic, Lulu has been actively implementing stringent safety and precautionary measures and following established safety protocols and important Covid-19 recommendations in all areas of its activity.