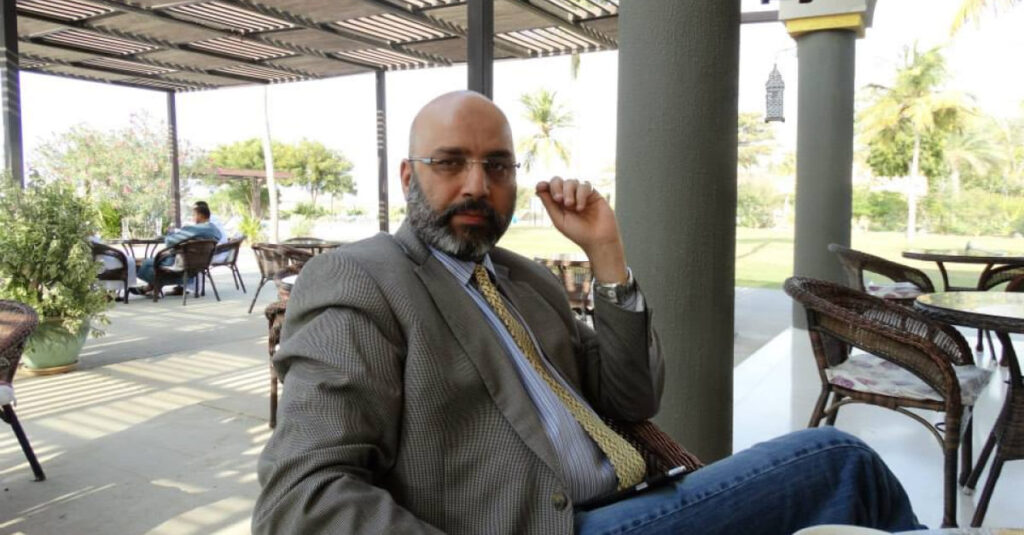 His memory will live on forever in their hearts, family members said

Family members, relatives, and friends paid loving tributes to Syed Asad Ali, 58, who passed away — on March 16 — in Muscat, recently.
The late Asad, as he was fondly known, was a businessman and a prominent event organiser. Most recently, he was involved with a water theme park at Al Sawadi.

Oman, second home
Born in Karachi, Pakistan, Asad made his way to Muscat, Oman, in 1986. For the past 37 years, Asad made Oman his second home and was a respected, loved, and admired figure, and feted in the circles he moved in, both on the business and the art and entertainment front.
A connoisseur of the arts, music, and also an entertainment buff, he was a man with an impeccable taste in all three forms, family and friends recalled.

Epitome of friendliness
Expressing deep sadness over his passing away, they said he was an epitome of friendliness and had the knack of making people laugh. "He brought much happiness, joy, laughter, and sunshine into our lives — in fact, he gave love and happiness to anyone who came into his circle," tearful family members reminisced, adding that they were grateful to every moment they had spent with them.

Devoted family member
"He was a devoted father to his children, always putting their needs first and making sure that they felt loved and supported in everything they did. He was also a doting uncle to his many nieces and nephews, always ready to share a joke or a story with them and provide guidance when needed, "his family said.

Friends – second family
Asad had a passion for life and enjoyed spending time with his friends, whom he considered to be his "second family." He had a great sense of humour and was always ready with a joke or a witty remark, which made him a joy to be around, his friends said.

Man of integrity
A hardworking man who dedicated his life to providing for his family, Asad worked tirelessly to ensure that his children had everything that they needed and took great pride in their accomplishments. "He was a man of great integrity and always stood up for what he believed in, even in the face of adversity," family members said.

Great loss
"His (Asad's) passing is a great loss to all who knew him. He will be deeply missed by his children, grandchildren, brothers and sisters, nieces, nephews, and friends, and all those whose lives he touched.
"His memory will live on in the hearts of those who loved him, and his legacy of love, hard work, and determination will continue to inspire us all," family members said, adding that he will be forever missed and never forgotten.