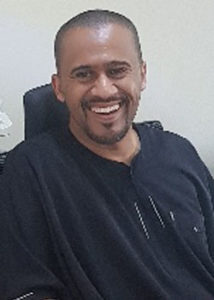 Tariq Hilal Al Barwani
Founder, Knowledge Oman
Never before in the history of mankind has anything affected lives in this manner. World analysts observe that the world is currently facing "humanity's biggest crisis since World War II"! On a global level, this virus has put the world's economy on the back foot.  It has ravaged the economic foundations of world trade. On an individual level, the COVID-19 Corona virus has disrupted lives – personally as well as professionally.
Ever since the advent of this virus, we see its impact everywhere.
More conscious and relevant
I think it has changed lives personally by making us more conscious and professionally by making us seek various ways to remain relevant in the corporate world.
Achieving more from home
"Conscious" in the ways of living, spending and commuting, while relevant in terms of usefulness for the organisations per se. For instance, I am achieving more from home, thanks to technology!
Having time to read books, review business proposals, and build my next big thing(s) have always been a continuous challenge due to work commitments, community and extra-curricular activities and affairs that I am always involved in.
A possible reality
But, in this current COVID-19 scenario, this has become a possible reality, 'Alhamdulilah'! I am now able to read some of the unfinished interesting books which I would never have been able to finish earlier, mainly due to time constraints. I have now found time to carefully review all the emails and project proposals that I have received over the past week(s). I have not been able to give them their due owing to professional commitments and various other tasks that I was swamped with. This has been a major relief!
Time to work on BIG things!
Now I have also managed to get the time and the freedom to be able to systematically and strategically plan and work on the big thing(s) and projects.
I have always been aiming to work on these projects and launch them. This is important to me as it is part of my commitment to serve society, my government, the world of business and academia through the various bodies and institutions that I belong to.
Business as usual
Without doubt, the way we work and live is definitely changing. These changes will have its ramifications in the future. Like I said earlier, technology is indeed a boon and I am connected to work virtually and remotely. Therefore, as far as I am concerned, business goes on as usual and in an effective manner even though I am stuck at home.
My children, both Hilal and Daniya, are also at home. Yet, that has not affected their schooling. They continue to attend school, yet virtually, using Microsoft and Google technologies. They continue to put in proper study hours, all under the supervision of their parents!
Our world is digital and enabled
I am also able to communicate and work with the Knowledge Oman team via group chats and emails. There too, work is in full swing. Our work is mostly with the community and they are all moving well, from up-coming seminars to series of talks for the college and universities to our charitable initiatives for the special families, children and women too.
All this is possible, thanks to the information and communication technology, which is making our world not just digital but enabled too!
Bettering myself on all fronts
Have you ever thought of it? We can actually save money during this period! I am saving more money because I am no longer commuting from home to work and back; I am not eating outside home, nor am I indulging into non-essential money-spending activities. I am enjoying hot food right at home, made more delicious because I have it in the company of the people I love the most – my own family! This COVID-19 has allowed me to spend so much of quality and quantity time with my family. I don't think I ever got an opportunity like this to spend such precious time with them.
I also get proper time to work out and I am also able to reflect on many of the things I used to do and wish to do to become a better human being. I am refining everything I used to do by sharpening my thoughts, my skills and better my purpose in life.
Biggest challenge
In my humble opinion, the biggest challenge in the aftermath of COVID-19 would be to recoup the losses that this new way of working and living has caused, and also adapting to the new ways of working and living for those who are not in favour of the change or were not ready for the same.
Chance to reflect
This Corona pandemic has surely given us a chance to reflect, build oneself, improve and indeed work on becoming better people than ever before.
Personally, I am relishing this experience and I fully bear in mind that this could be the new norm; this could be the future of how we live and work.
New reality
Meanwhile, I would continue to share my experience, learnings and positive insights that COVID19 has brought into myself with others in order to combat, adjust and live with this brand new reality.