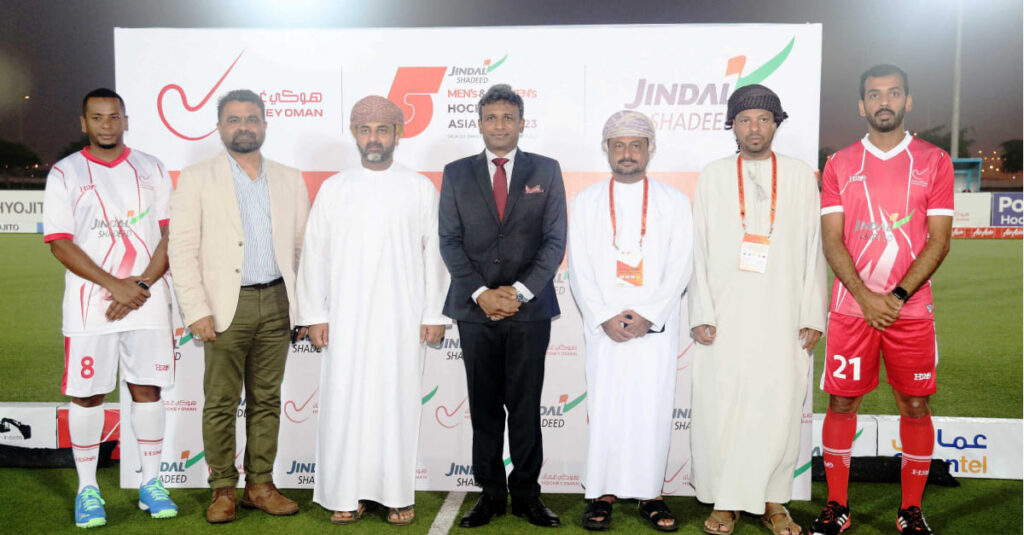 MUSCAT – Powered by Jindal Shadeed Iron and Steel (JSIS), a leader in the steel industry, the Oman Hockey Association (OHA) aims to inspire young athletes to pursue their dreams, instilling in them the values of teamwork, dedication, and fair play. By nurturing the growth of hockey in Oman, this partnership will contribute to the overall development of the nation's sports ecosystem, aligning with the goals of Oman 2040.

In a remarkable ceremony held on August 30, 2023, at the prestigious Sultan Qaboos Stadium in Salalah, the heart of the Asia Cup, JSIS and OHA solidified their shared commitment to Oman's sporting ambitions. This powerful alliance demonstrates JSIS's dedication to the well-being and advancement of Oman's youth and establishes the nation as a gracious host for future international sporting events.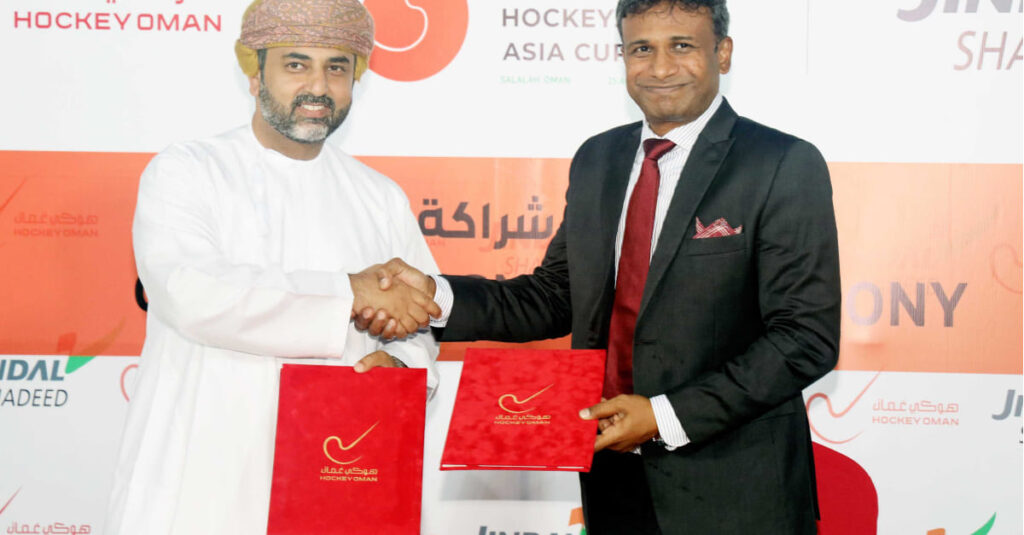 This collaboration between JSIS and OHA signifies a significant milestone in the journey towards establishing Oman as a global sporting destination for Hockey. By hosting international events like the Asia Cup Qualifiers, Oman welcomes athletes, officials, and spectators from around the world, fostering cultural exchange and unity through sports.
"Sports have the ability to transcend boundaries and bring nations together through friendly competition. At JSIS, we firmly believe that by promoting unity and sportsmanship through our partnership with OHA, we are not only improving the lives of Oman's youth but also sharing the international passion for athleticism. This collaboration is a testament to our unwavering commitment to making Oman a beacon of international sportsmanship and camaraderie," said Harssha Shetty, Chief Executive Officer of JSIS.

Dr Marwan bin Jumaa Al Jumaa, Chairman of the OHA, expressed happiness at signing this favourable agreement: "We are pleased to sign this agreement and establish a strategic partnership with Jindal Shadeed Iron and Steel. We express our gratitude for their unwavering trust and appreciate their commitment to supporting OHA. This partnership will focus on improving various technical aspects of competition championships, developing our human resources, and enhancing the administrative work environment of the Association. It will enable us to achieve even greater success in the coming period.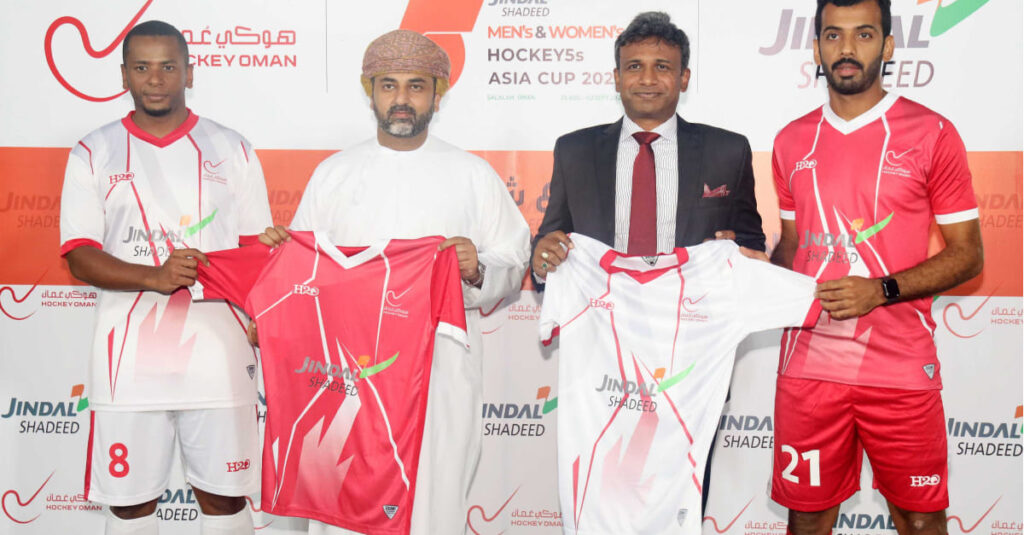 He added, "The agreement marks the culmination of the Oman Association's aspirations and its commitment to forging strategic partnerships across various sectors to further the development of the sport. It also reflects our dedication to achieving positive outcomes. The signing of this partnership aligns with OHA's strategy to foster local game development. It lends crucial support to the men's and women's national teams for the 2024 World Cup of Hockey Fives, scheduled in Muscat in January 2024. Additionally, it strengthens the Oman Hockey Association's collaboration with private sector companies, establishing a sustainable partnership that encompasses program development and utilisation. This partnership will refine and conduct courses for coaches, players, referees, and administrators, ultimately elevating the technical standards of the sport."

Al Jumaa stated, "This agreement is expected to contribute significantly to several aspects, including the enhancement of the administrative capabilities of the Oman Hockey Association. It will also elevate the skills of our players, particularly the youth, through the implementation of ongoing development programs monitored by the International Federation of Sport and aligned with annual performance indicators. Furthermore, this agreement will facilitate the creation of educational programs for coach development, preparing them for advanced coaching roles. It will also establish a development program for referees and international tournament directors, with a clear roadmap to improve and elevate their international rankings. The agreement aims to enhance the Oman Hockey Federation's competition management throughout the annual calendar and improve the media and promotional environment. This will be achieved by adopting global best practices, ultimately promoting hockey as an accessible and popular sport across various governorates."
The President of OHA continued, "This agreement is expected to play a pivotal role in advancing our national teams and discovering the talents and competencies needed for success. I extend my sincere appreciation to Jindal Shadeed Iron and Steel for their cooperation and proactive engagement with the Association's efforts to boost audience attendance at the forthcoming competitions and championships. I firmly believe that this agreement will have a positive impact that will resonate with our audiences, enhancing the overall experience, including the technical aspects, through the support extended to players, whether in clubs or national teams."