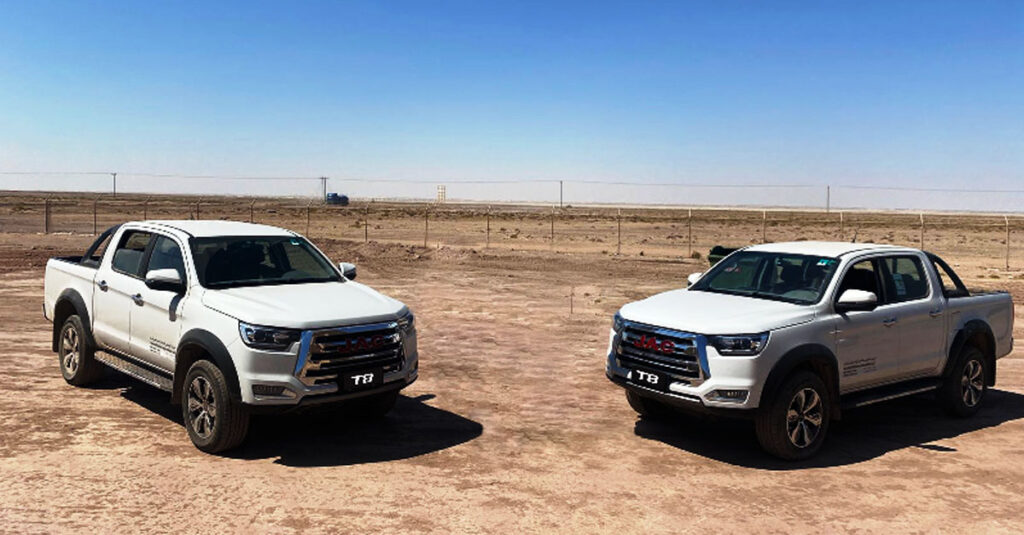 JAC T8 has become the first choice transportation partner for natural shrimp aquaculture business.Natural Shrimp Aquaculture Company has been in the shrimp cultivating business for a long time and is amongst the market leaders' courtesy the unmatched quality and freshness they provide in their shrimps.
Everything to do with the cultivation is done in-house from production to harvesting to preserving the quality. When quality is super essential searching for a reliable transportation partner becomes extremely important. After a thorough market study, the first choice transportation partner became very obvious. The powerful and purposeful Turbocharged JAC T8, a mid size pickup that delivers exceptional power and efficiency, making it an extremely reliable option for catering to business needs.

JAC T8 became a partner of Natural Shrimp Aquaculture the pickups are being utilised in multiple ways, primarily for laboratory shrimp sample transfer and also for transfer of personnel. JAC T8 is a powerful turbocharged pickup that generates enough power to give you the best performance in the most challenging terrains. Its body is sturdier, its powertrain is stouter, and its chassis is ready to endure the high demanding muddy, rocky, and sandy environments. Those hoping to hit the trails can enjoy its unique off-road suspension. Its solid and bold appearance complements the robust engine and makes it a stylish workhorse that can perfectly fit to carry out any number of tasks.