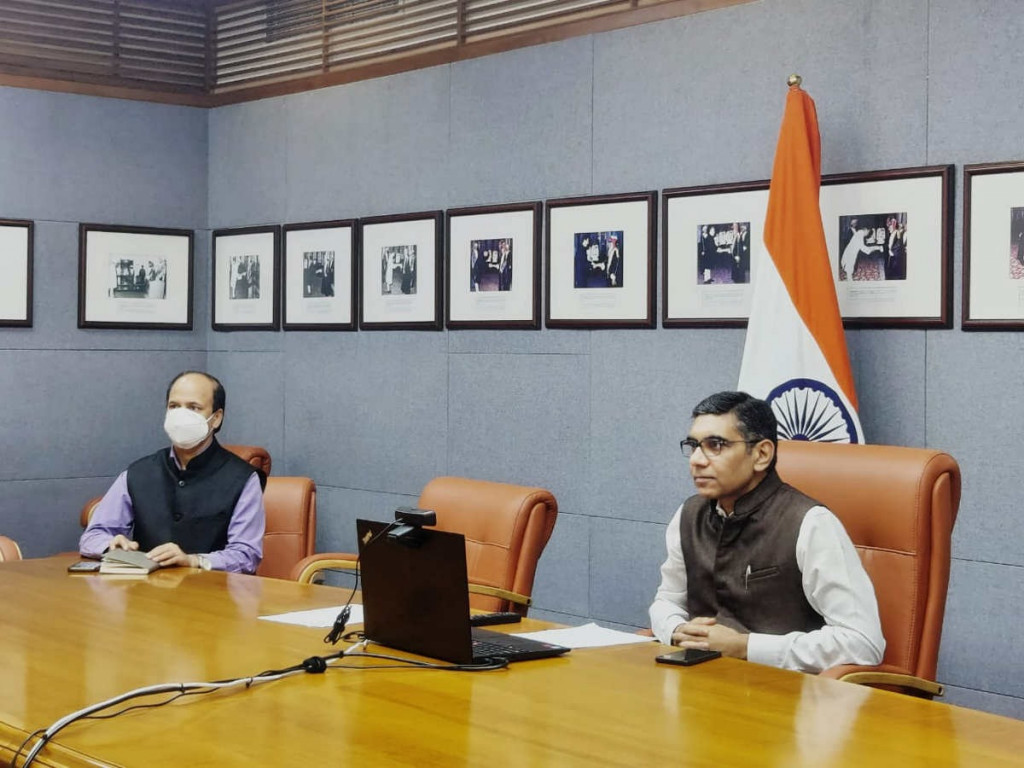 MUSCAT – Embassy of India, Muscat, organised an online event on 15th September, 2020 to commemorate the 56th Indian Technical and Economic Cooperation (ITEC) Day. The event was an online interactive session which was well attended by Omani officials and ITEC Alumni. The session began with a short film on ITEC Programme after which the participants were informed about the new ITEC logo which has received the trademark registration in India.

Ambassador Munu Mahawar in his address highlighted various aspects of ITEC programme and the continuation of online E-ITEC courses even during COVID-19 pandemic as well as new initiatives like ITEC-onsite. He also offered Government of India's willingness to hold special ITEC courses in Oman enabling larger participation. These possibilities were warmly welcomed by the attendees.
The main highlight of the celebration was the open interactive session, where ITEC alumni shared their learning experiences, recalling fond memories of their stay in India and their interest in attending ITEC courses in India again. Ambassador in his concluding remarks appreciated the suggestions given by various participants and again conveyed his best wishes to all the ITEC alumni.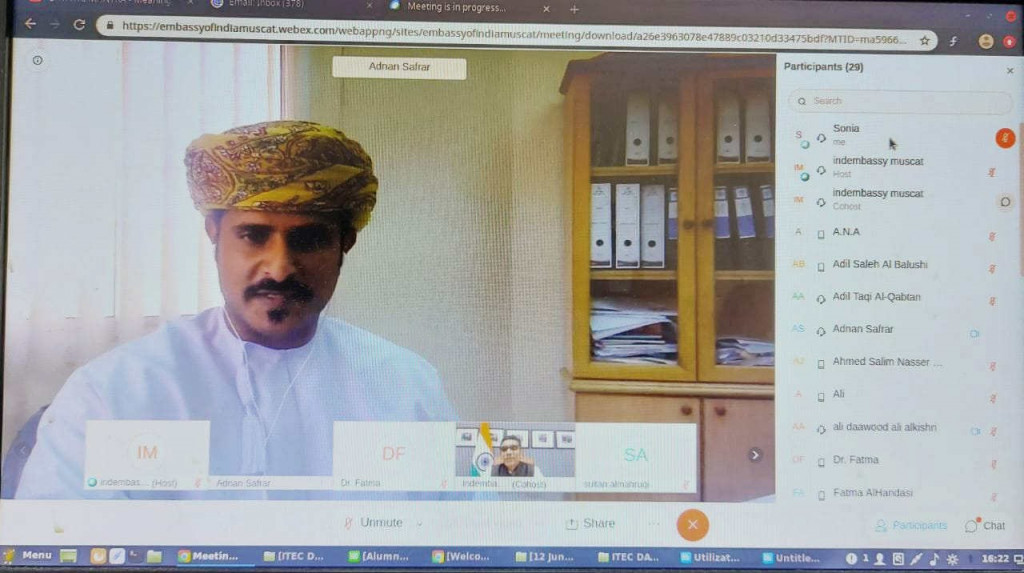 ITEC Programme was launched in September 1964 as a bilateral programme of assistance of the Government of India for capacity building of friendly developing countries. It has emerged as a key vehicle for India's contribution to Human Resource Development of partner countries. Under the ITEC Programme, every year India provides around 14,000 scholarships in around 300 short, medium and long-term training courses conducted in 100 state-of-art institutions of learning & excellence for officials from 161 countries from Asia, Africa, East Europe, Latin America, the Caribbean as well as Pacific and Small Island countries. Since its inception in 1964, approximately 200,000 professionals from all over the globe have benefited from ITEC programme. In view of India's exceptionally close relations with Oman, Government of India has offered 125 scholarships for Oman under the ITEC Programme for the period April 2019-March 2020 and also for April 2020 to March 2021.  However, due to Covid-19 pandemic all ITEC courses in India have been suspended for the time being and only online courses are taking place. Over the years, ITEC Programme has received a good response in the past and hundreds of Omani Government officials have attended ITEC courses.
The ITEC Programme covers a diverse range of subjects from traditional areas like agriculture, SMEs, management, English language to IT, Science & Technology, biotechnology, etc. The skills which are being provided under ITEC Programme facilitate human resource development, capacity building, skill up-gradation and empowerment.