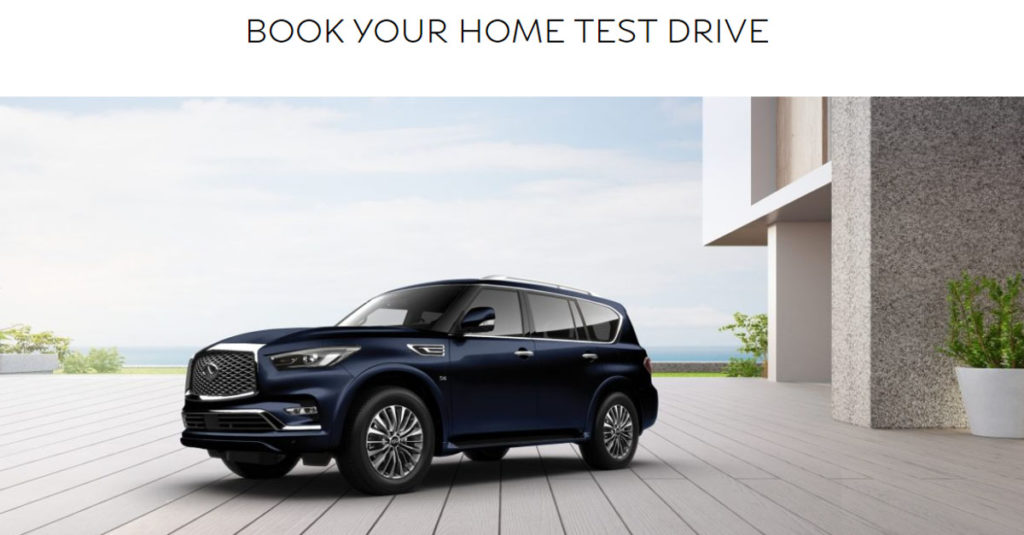 MUSCAT – Making it easier to shop and own a car during the pandemic, INFINITI Oman has announced the addition of value-added service features to its website (www.infiniti-oman.com). Current and prospective customers can now book a home test drive and reserve a door to door pick and drop facility for service appointment. They can also register for online video consultation with a sales consultant and make leasing enquiries through the website.

Book your home test drive
Anyone can schedule a test drive for an INFINITI vehicle sitting at their home or office on the company's official website. Customers must fill their preferred model and personal details such as name, phone number and email address. Once the booking of appointment is completed, the car will be dropped off at a preferred date and time.

Online sales consultant
To book an appointment for online video sales consultation, customers have to fill in details such as preferred model, preferred date, name, phone number and email address on the website where they also have the option of leaving a message.
Door-to-door service
Owners can get their INFINITI picked up and dropped off for service appointments from the location of their choice. Customers must share their model, preferred date, name, phone number and email address while booking the facility on the website.
Leasing quote
For a leasing quotation, interested customers must enter their personal details and preferred time of leasing and the INFINITI team will get in touch with details.

A senior spokesperson at INFINITI Oman said, "We are delighted to include these new additions to the website which will help customers immensely. If customers are not able to come to the INFINITI showroom for a test drive, we can arrange to bring the vehicle to their home. For online sales consultation, we will arrange for customers to receive a video call with one of our sales representatives at a time of their convenience. The pick-up and drop-off facility includes contactless delivery, vehicle sterilisation and cashless payment. The leasing quote service enables us to offer the best options for the customers. We truly look forward to connecting with customers through these additions in our website."
"Due to the pandemic situation many customers wish to schedule online test drives at a time and place convenient to them. Some of them want pick-up and drop-off facility for service, while others want to buy a car through online video consultation. To support our progressively digital customers we are elated to allow customers to connect with us from the comfort of their home with just a few clicks. We are sure that the additions to the website will ease out the buying procedure for INFINITI customers by providing them an exceptional experience," spokesperson added.

SBA is largely committed to supporting INFINITI Oman's growth in the Sultanate through major emphasis on customer satisfaction and by providing world-class after-sales services in Oman. With a national network of more than 40 showrooms, service centers and parts outlets, SBA has further built upon its legacy of trust, excellent customer service and providing value for money to each of its customers.