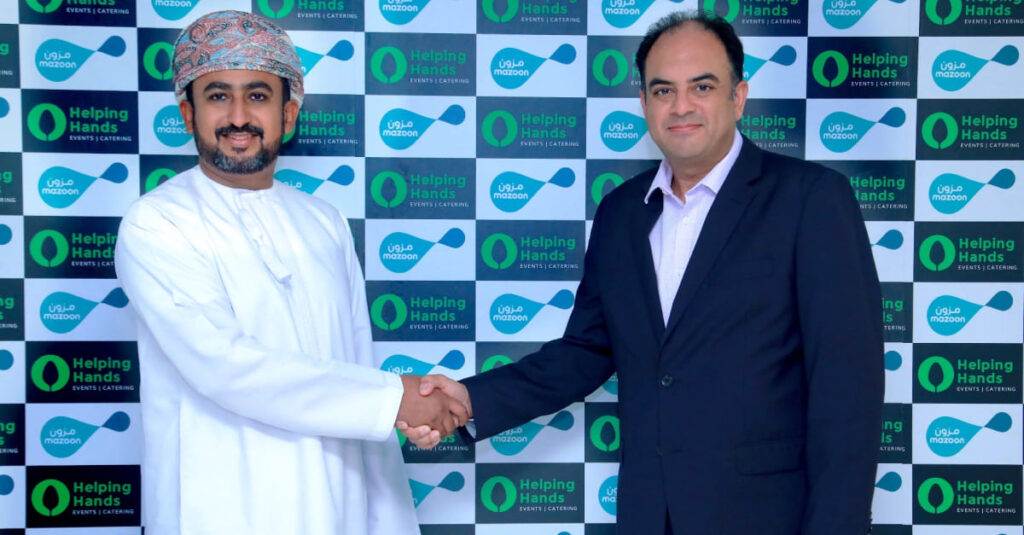 MUSCAT – Helping Hands, an Omani catering company focused on redefining the catering industry, has been chosen as Mazoon Dairy's new catering partner.

Under the agreement signed by Ashish D Sampat, Manager, from Helping Hands, and Rashid Khalfan Al Maqbali, Administration and Facilities Manager from Mazoon Dairy, Helping Hands will provide three meals per day at Mazoon Dairy's premises in Al Sunaynah.

Meals will be prepared at Helping Hands dedicated kitchen on site and dispatched to Mazoon Dairy in temperature-controlled cabinets and trucks. The meals will be planned and prepared in a manner that they cater to the dietary and nutritional requirements of the different nationalities working at Mazoon Dairy.

Commenting on the agreement, Ashish D Sampat, Helping Hands said: "The food services market within the corporate world is growing in the sultanate, as more and more companies look to balance taste and quality with affordable and diverse menu options. We are honoured to have been selected as Mazoon Dairy's catering partner, and look forward to a mutually beneficial partnership experience."

Rashid Al Maqbali, Mazoon Dairy stated: "We have significant requirements for high-quality food catering services that meet the needs of our large and diverse workforce. As part of our In-Country Value program, we are pleased to have signed this agreement with Helping Hands and reinforce our commitment to support local businesses and the growth and diversity of the sultanate's food industry by encouraging procurement of locally made food through domestic suppliers."

Serving Arabic and Asian cuisines, Helping Hands will meet the dietary needs of Mazoon Dairy employees and contractors. Under the contract, three meals – breakfast, lunch and dinner will be served to employees and contractors. During Ramadan, five meals will be served, including Suhoor and Iftar.