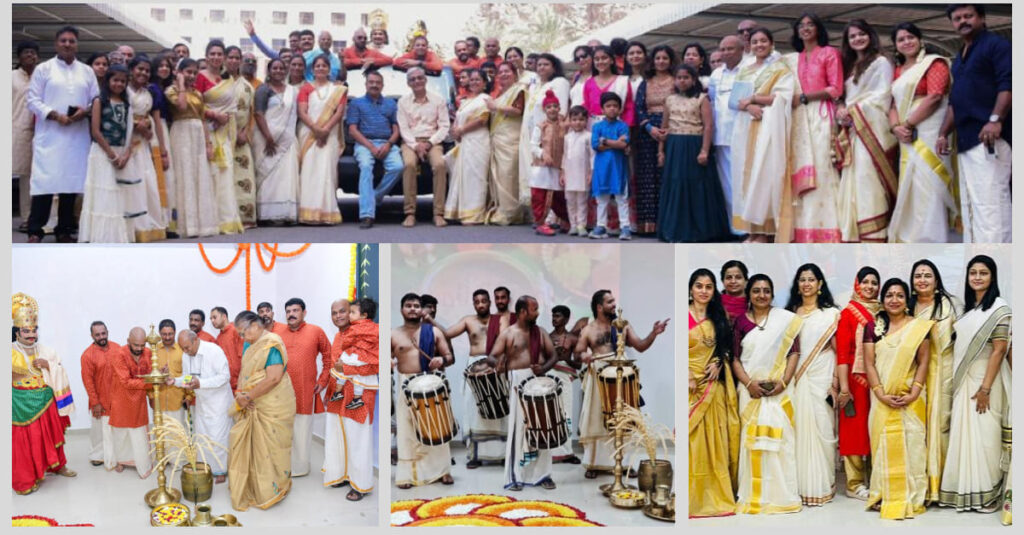 MUSCAT – Chendamelam, puli kali, vadamvali, onasadhya…
These may sound like strange and incoherent words; an alien language, or some error in the script. But, for a Keralite, or for a Malayali, or better still, for someone hailing from the South of India, these would sound like music to their ears; words that transport them, not just to a world of nostalgia and longing alone, but to an unforgettable past.

Harvest festival of Kerala
These are just words that depict sounds and performances that are part of the traditional Onam festival, the harvest festival of Kerala, in South India.Chendamelam means percussion using a percussion instrument called 'Chenda', and pulikali is another folk art, where performers painted like tigers and hunters in bright yellow, red and black, dance to the beats of other percussion instruments (udkku and thakil).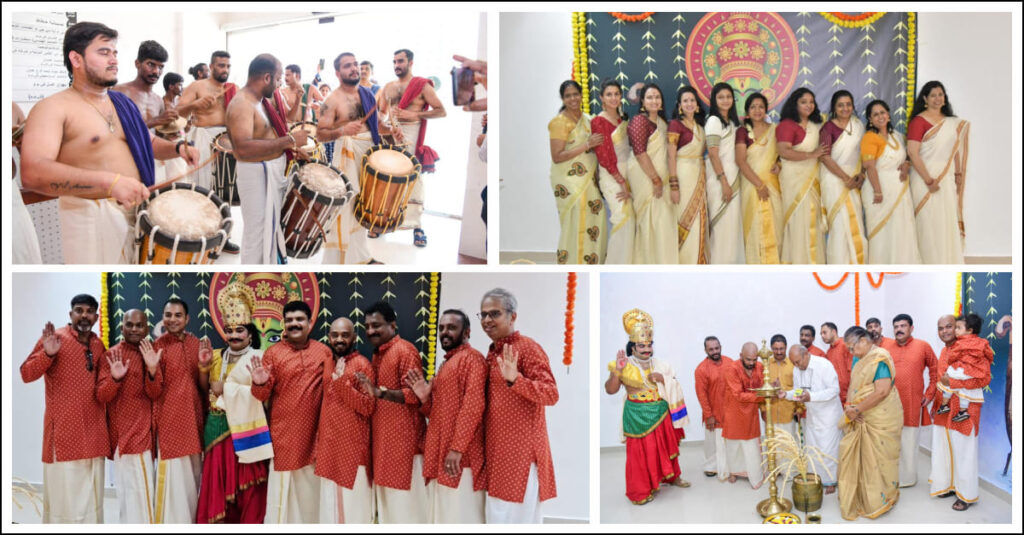 Hallmark of Onam
But, while the above celebrations are quite colourful and raises the spirit of those partaking in the Onam festivities, nothing beats the pure vegetarian and unique Onasadhya (Onam feast) meal, which many consider as the hallmark of Onam.
Symphony of tastes
It is considered to be "the most delicious, wholesome, elaborate and grand" festive meal ever. It is served on a plantain leaf, and features 26 curries, which uses almost all kinds of vegetables and grain, whipping up an unforgettable symphony of tastes", claim connoisseurs of Kerala food.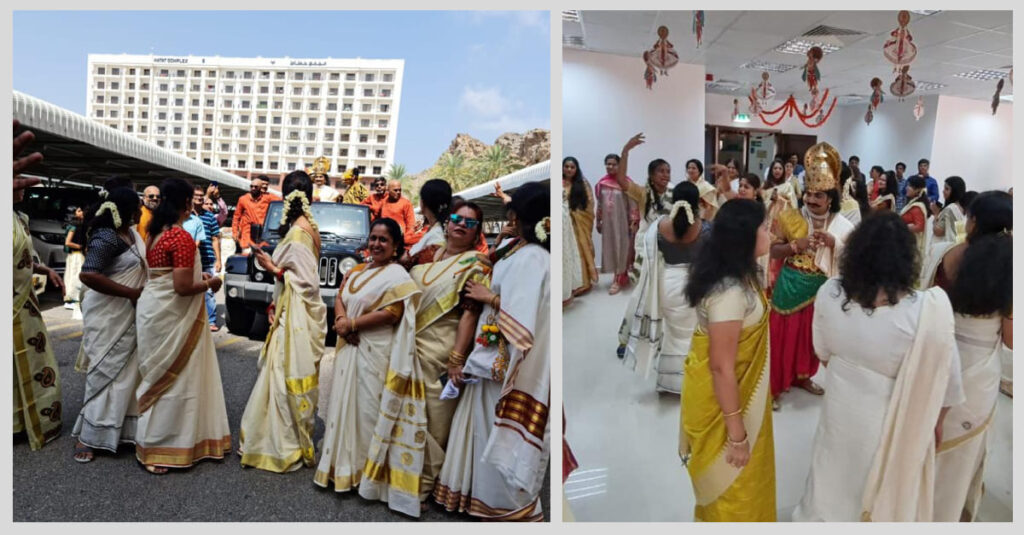 Still prefer the traditional
While hectic and busy lifestyles, especially for those Malayalis living away from their home country, have brought in drastic changes in the festivities; seeping in unsavoury winds of change and dilution of Onsadhya and other Onam-related activities, there are still some who prefer to stick to the roots of tradition, like the recent, traditional Onam celebration held by the residents of Hatat complex in Muscat.

Immersive experience
"This celebration gave the multicultural Indian community a unique immersive experience of the rich tradition of Kerala. The celebration started with the magnificent and highly resonating sound of the chendamelam, followed by the pulikali," a spokesperson of the organisers behind the Onam festivities at Hatat complex, said.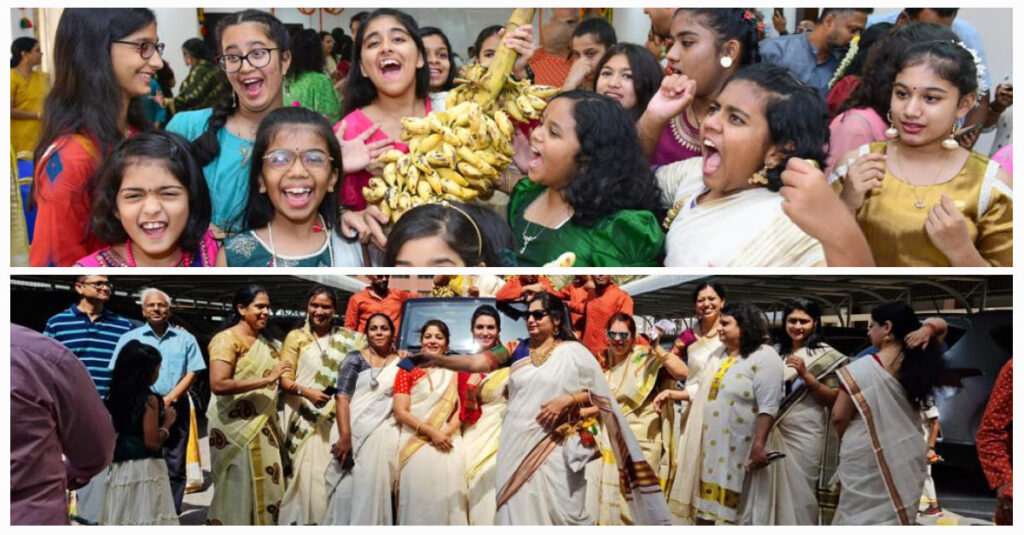 Reminiscence of childhood memories
"King Mahabali is considered to be the noblest and most prosperous Kerala ruler, who transformed his kingdom into a heavenly abode. Onam is celebrated to honour the homecoming of this mythical king and the festivities are arranged to welcome him. Hatat residents were delighted to see Mahabali in Oman and welcomed him with a beautiful pookalam(floral carpet) and other indigenous elements associated with the festival, which took everyone back to 'God's own country' and made them reminisce their childhood memories," a press note said.

Fun-filled day
With enthusiastic participation in traditional games like vadamvali (tug of war), traditional songs' singing, dance performances and the sumptuous Onasadhya, the entire community of Hatat complex, which gathered to celebrate the festival, had an exciting and fun-filled day, the note said.