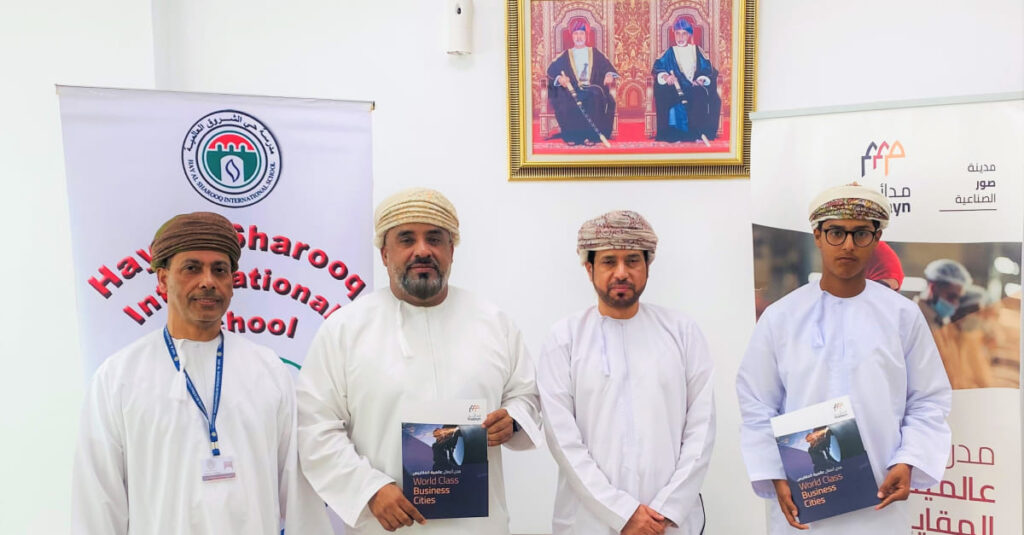 MUSCAT – Sur Industrial City, which pertains to the Public Establishment for Industrial Estates "Madayn", organised a handling session for various public services between the investing companies at the industrial city and local companies. This handling session comes in line with Sur Industrial City's efforts to support entrepreneurs and SMEs within and beyond South Al Sharqiyah Governorate.

The session witnessed the signing of handling contracts between Hay Al Sharooq International School (owned and operated by Oman LNG Development Foundation) with Shaheen Sur Company and Al Berwaz Trading to provide general services and support. These contracts, valued at approximately RO 3 million, will run for three years and are expected to generate 80 job opportunities for Omanis.

As part of its annual plan for 2023, Sur Industrial City remains committed to its efforts in empowering and supporting SMEs through facilitating multiple handling contracts, in addition to localising supply chains, promoting economic sustainability, creating employment opportunities, and achieving added value in alignment with Oman Vision 2040.