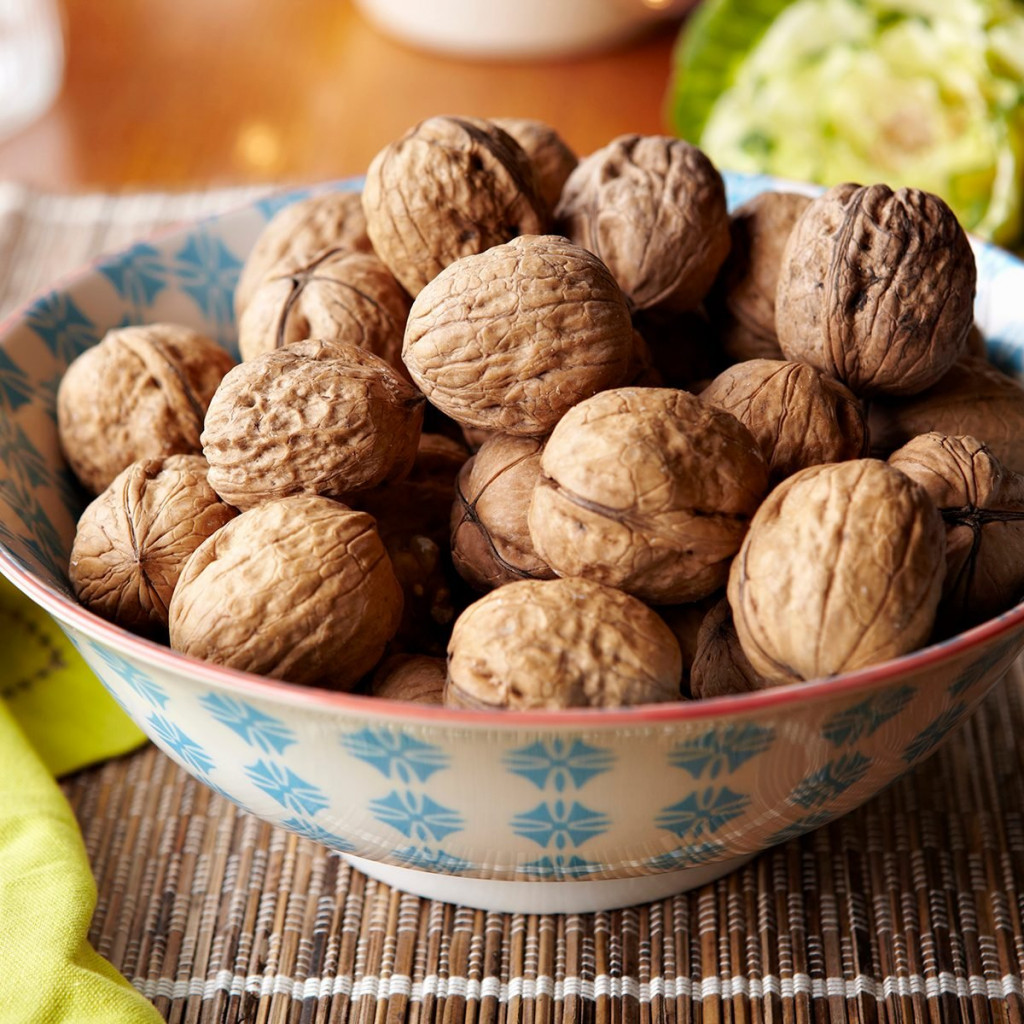 Our garden in Germany is dominated by a huge walnut tree, which my grandfather planted around 80 years ago. It is home to a beautiful woodpecker, a family of naughty squirrels and many insects which nurture our fruit trees and vegetables. It provides shade for our favourite spot to relax after working in the garden and not to forget enormous amount of energy for the winter months in form of its fruits – walnuts. In fact it produces so many walnuts that my Dad feeds a great amount to the animals in winter as we ran out of recipes.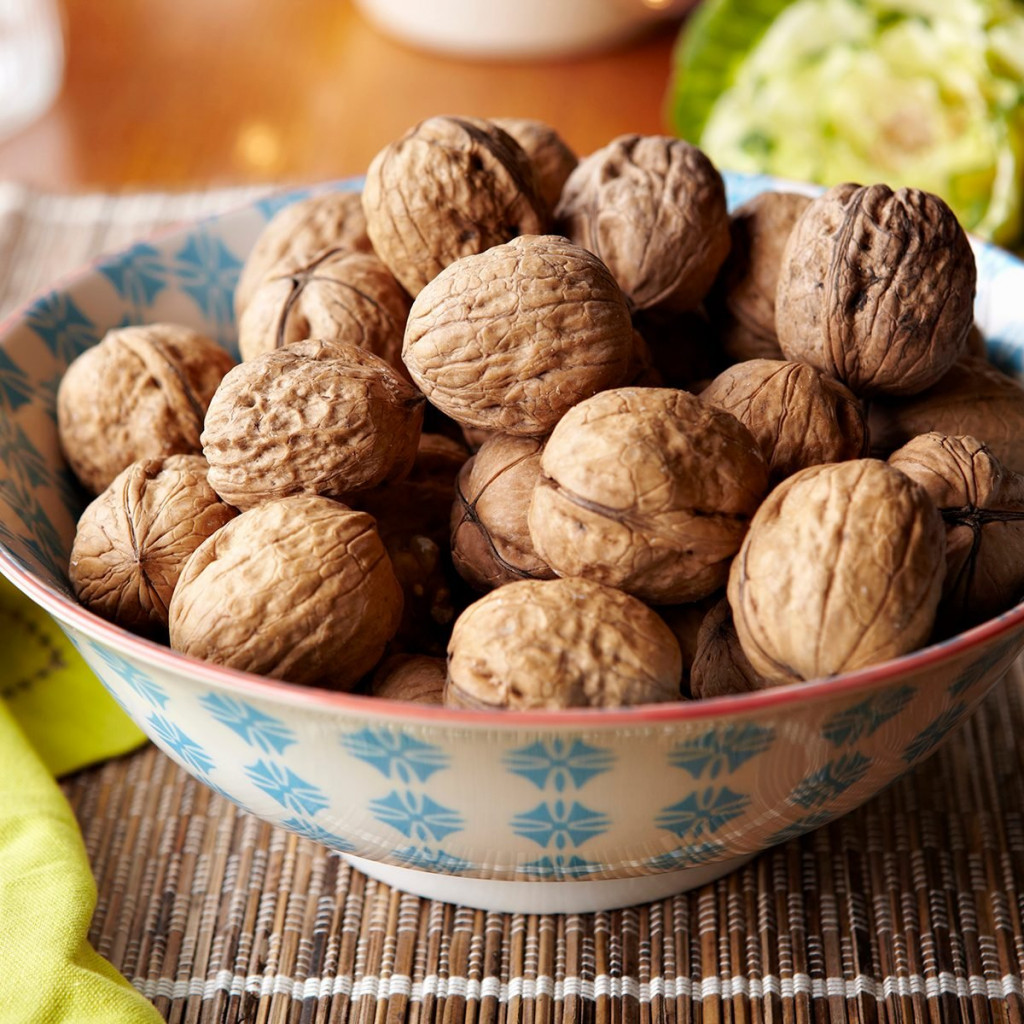 A few years ago I was very happy to learn that the cooler climate on the high plateau of the Al Jabal al Akhdar enables not only the growing of pomegranates, apricots, grapes, and peaches, but walnuts too. I was lucky to taste the walnuts from Oman and they are amazing.

Walnuts are rich in heart-healthy fats and high in antioxidants. What's more, regularly eating walnuts may improve brain health and reduce your risk of heart disease and cancer. These nuts are easily incorporated into your diet, as they can be eaten on their own or added to many different foods. To enhance the flavour we dry roast our walnuts to be used as a snack or topping on salads. We bake walnut bread, cakes and make spreads.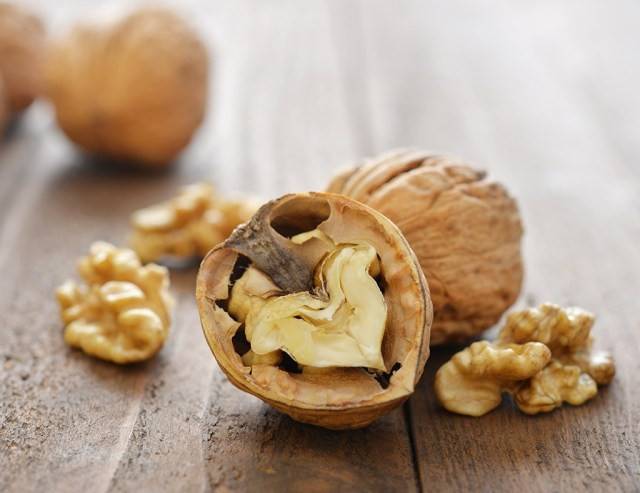 Walnuts are rich in alpha-linolenic acid, a plant-based omega-3 fatty acid. Walnuts also possess more polyphenolic compounds than any other type of nut. Both omega-3 fatty acids and polyphenols are considered critical brain foods that may counteract oxidative stress and inflammation, two drivers of cognitive decline. They are often referred to as little brains as they not only support brain health but even look like small brains. Walnuts are an excellent source of several vitamins and minerals. These include copper, folic acid, phosphorus, vitamin B6, manganese, and vitamin E. They make an excellent after school snack given that your child is not allergic to nuts. They can be packed in mueslis, nut bars and trial mixes.

Nuts in general should be stored in a cool and dry place. We keep nuts in the crisper drawer of the fridge to protect the fragile fats from getting rancid. Always check the production date or taste nuts before purchasing. Nuts and seeds are very delicate and if not stored properly attract fungi and harmful bacteria. Dry roasting them before serving or soaking them in water overnight are good options to make them safe to eat. 
Walnut spread
Ingredients:
150g walnuts finely chopped
1-2 clove garlic
1 onion
Fresh parsley
Olive oil
Salt & Pepper

Method: Finely chop the garlic and onion. Heat a generous amount of olive oil in a frying pan, add the onion and garlic. Fry until translucent than add the finely chopped walnuts, salt and pepper to taste and finely chopped fresh parsley. Mix well and remove from heat. Fill the spread in sterilised twist off glasses and cover with more olive oil before closing. The spread keeps fresh for a week in the fridge. It is amazing on toasted sourdough bread topped with a slice of cheese or as a dipping sauce for vegetable sticks as well as a pasta sauce.
Siegrun Samira Rengert:
Siegrun Samira Rengert runs Filfil & Loomi with a mission to support parents and schools on how to bring up healthy children in Oman. Trained as a vegan chef, she organises farm trips for school kids, food educational sessions in schools and kindergartens, workshops for parents and encourage wholesome cooking for children – all through her social media. She is also a founding member of Slow Food Muscat, an international network, which promotes clean, healthy and fair food for all. In her earlier avatar, she ran the first cookery school for amateurs in Dubai, known as 'Cooking Sense'