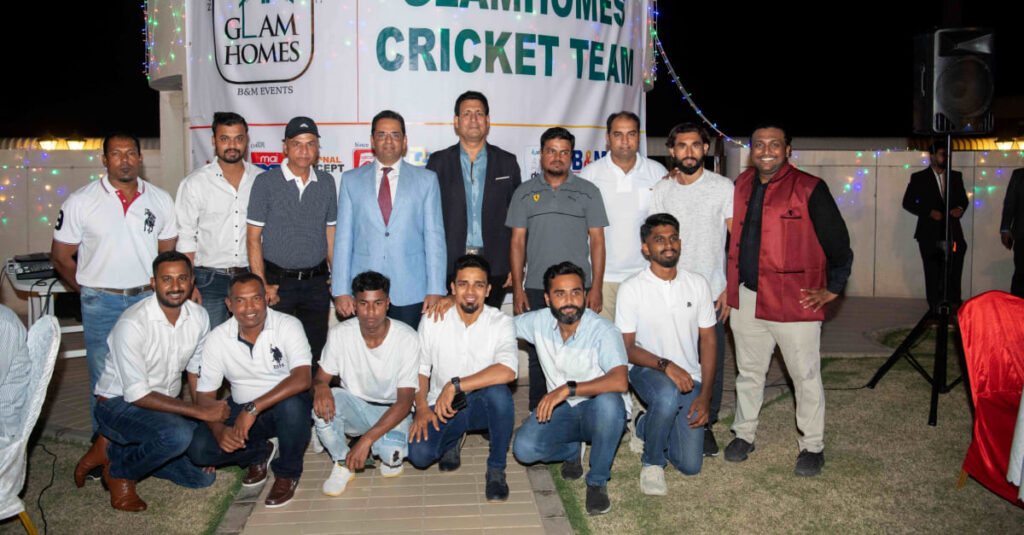 GlamHomes Giants' cricket team is poised to attain great heights; tie up with international franchises and also trail blaze a path for the future development of cricket in Oman. The owner of GlamHomes Giants' cricket team set the ball rolling recently here announcing that he was going to go all out to give a major fillip to team development.

Fighting fit, winning unit
Noting that he had major plans for the team, he said plans are afoot to take the team, which is set to participate in the A-division league of Oman Cricket team this mid October, to brand new heights.
"I have big plans to invest in the development of GlamHomes Giants' team and make it a fighting fit and winning unit," Idris Solanki said at a recent event, held at the poolside of Hatat House, where the Giants' team not only highlighted their past achievements but also gave a glimpse into the exciting times ahead. GlamHomes is the title sponsor for the Giants' cricket team.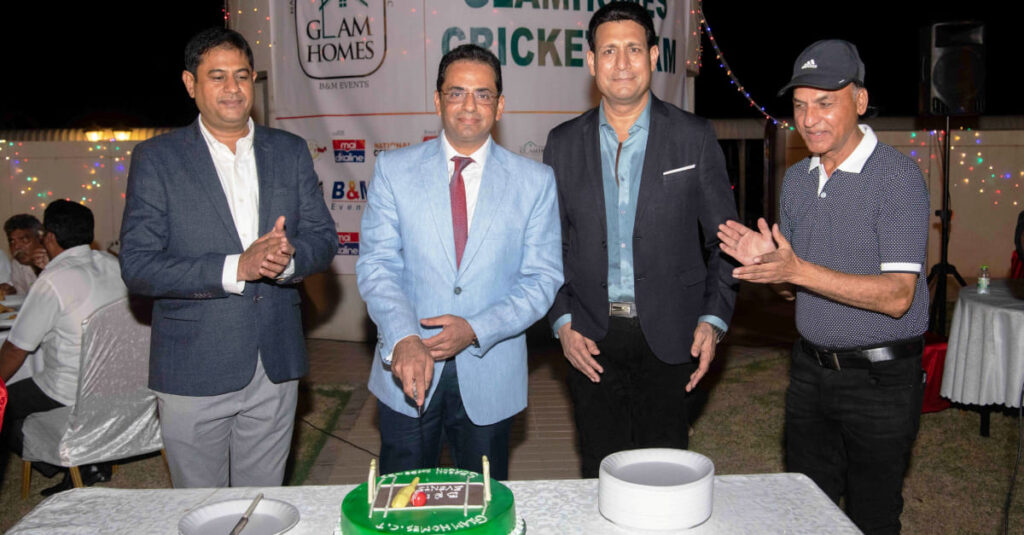 Opposition will break into a sweat
Solanki noted that the team was in great shape and the players were raring to go.
"I am very confident of my players' prowess, and I am sure that their opponents, even the best of them, are going to break into a sweat, just at the thought of facing them. We have a very balanced side and we expect them to dominate any match," Solanki enthused, adding that his desire to go all out to support his team came from his undying passion for the sport.

Top officials made presence felt
Indian ambassador Amit Narang was the chief guest at the event, which was also attended by the top management of over 50 corporates. GlamHomes Giants' team is managed by B&M Events, and its owner, Imran Behlim, was also present. He also showered praises on the growth of the team.
Massive boost
Meanwhile, the Indian ambassador noted that he was very impressed by the growth of cricket in Oman in the last five years. "Many international teams have started to consider Oman just like their home ground," he noted. "Should International franchises come into Oman, it would be a massive boost. Our best wishes to the entire team and we hope that, this upcoming season is a major factor for growth of this team," Narang said.

GlamHomes' Giants set to go International
At the event, the team management also revealed that they had contacted a lot of International franchises last year, in an effort to tie up with them. This has resulted in some of the franchises responding with a request to restructure the team and provided them with their guidelines. The team was working hard to implement these suggestions, which will result in making them the first-ever international franchise in Oman.
Benefits of going International
"A tie up with these international franchises would be a massive boost for us," said Pranav Mehta, co-owner, Giants' team.  "Not only will we be able to woo in bigger sponsors, but with the addition of much-experienced players, the team will be getting a massive boost of confidence enabling them to win more matches.
Also, such tie-ups would make us a specialised cricket club.  We will be able to participate in the intra-club championships, which are already a popular aspect in our neighbouring countries. The most important aspect is that, our players would get a lot of exposure and self-belief," Mehta noted. According to him, the team has completed six of the 11 requisite points. "We hope to complete the remaining points on priority," he stressed.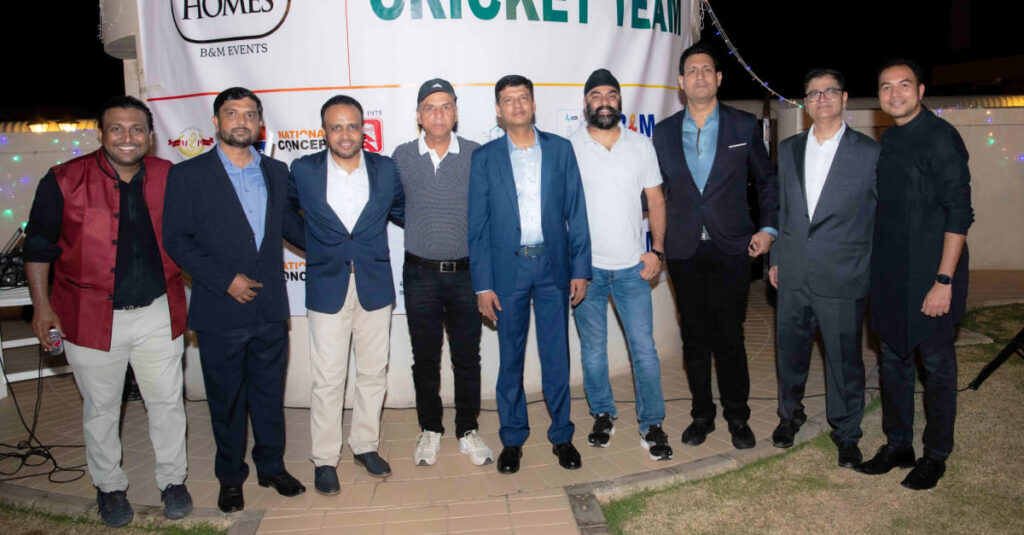 International franchises would gain too
"From my perspective, globalisation and diversification is of prime focus to major organisations in the world. These big league franchises have a lot to gain with these tie-ups," noted Ahmed Khan, Giants' team other co-owner. "To start with, these team have in-house professionals hired on an annual basis, which then can be delegated to the smaller leagues. It would also allow them to throw in their benched players into stable waters, before they get their opportunities to test themselves in rough waters," he added.

Five franchises displayed interest
Mehta and Khan noted that the team has garnered interest from five international franchises, two Indian, two Pakistani and one Bangladeshi. "There is also a sixth franchise, but our talks with them are yet to proceed beyond the initial stage."

Three international franchise players
"Last season, we were the only team that has played players, who are playing international franchise cricket: Inzamam Ul Haq, Kashif Ali and Dean Foxcroft. All three were actively involved with the Kashmir Premier and Pakistan Super leagues," Mehta added.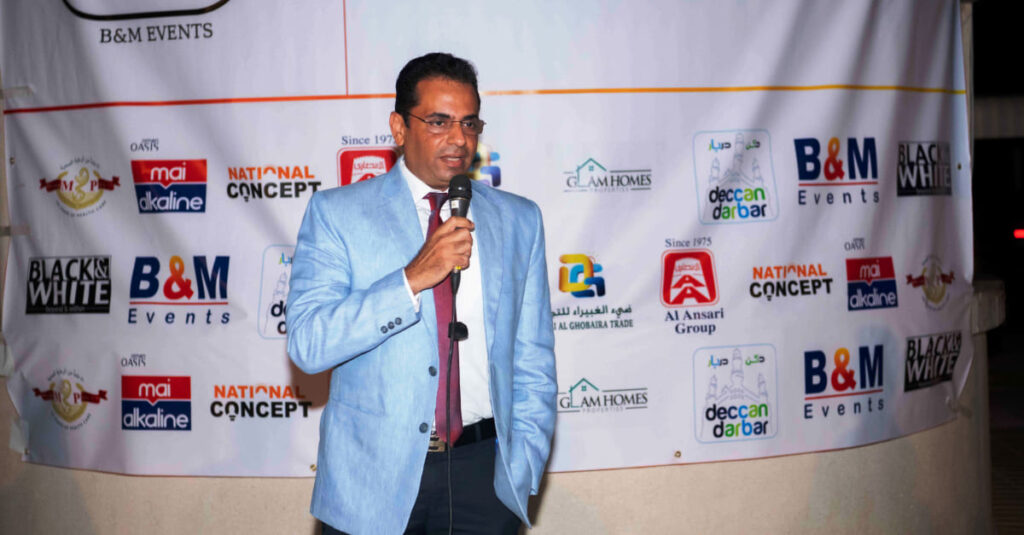 Achievements of the Giants' team
The Giants' cricket team was formed in 2019 under the aegis of the former Indian ambassador, Munu Muhawar. In the first season (2019-2020), the team finished fourth in the 50-over A-division league, and was moving steadily to the top, but then the T20 tournament was called off.  In the second season (2020-2021), the team finished as the champions of the 50-over A-division league and it was also moving to the top of T20 tournaments before it was discontinued. The Giants were then promoted to the premier division last season (2021-2022) where it gave a stellar performance: It became the first team to win 10 games in a season. This was a great feat for a team that was promoted from A-division league and playing without even a single local International player in their midst. The best of its performances came in the T20s, where the team finished fourth.

Advisory board to be announced soon
Mehta revealed that the team was soon going to announce an advisory board, which would consist of top professionals and business personalities. "This would not only give a wide perspective on things, but also allow us to take proper decisions. This was one of the requirements for the international franchise and we feel that it is something that we should have got in place much earlier," he said.

Set to trail blaze a path
Meanwhile, the GlamHomes Giants' team captain, Ahmed Khan, expressed his happiness in the recently concluded event. "Any success that we manage to achieve will succeed in boosting the local cricket scene.  It will help in furthering cricket amongst youngsters and also draw the attraction of crowds to the stadium as well. We are very optimistic about being trail blazing a path to the development and interests of international franchises in Oman.  And we are working very closely under the guidelines of the parent body, Oman Cricket, when it comes to hard ball cricket," he concluded. 
Photos: V K Shafeer