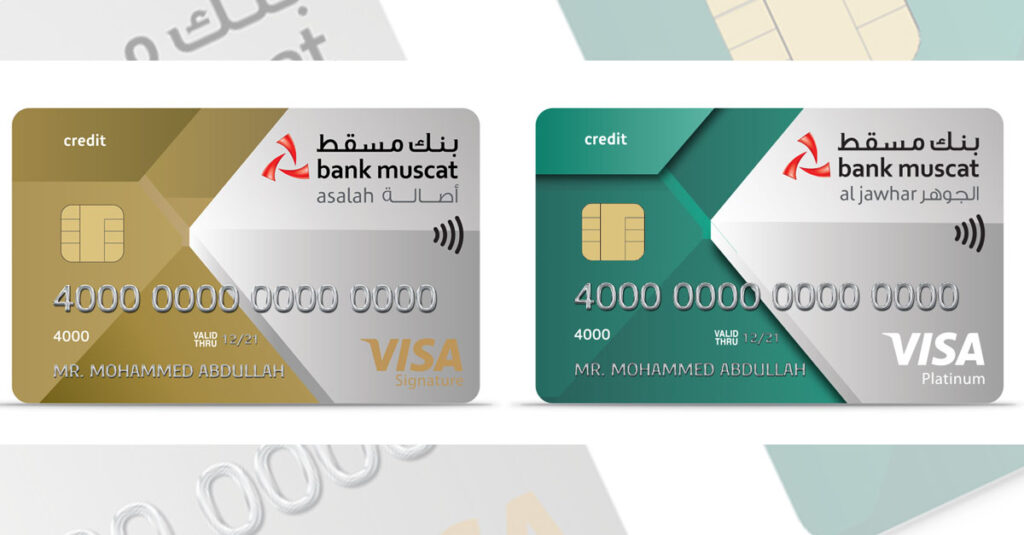 MUSCAT – Bank Muscat has announced a new promotional offer for cardholders having Asalah Signature Credit Cards and Al Jawhar Platinum Credit Cards.

The special offer will be available for a two month period till from October 1 to November 30, 2021 and offers all customers who spend a minimum of RO 100, a chance to win limited edition commemorative silver coins. For every additional RO100 spent using the credit card, the customer will get another chance to win a prize. As many as 58 prizes will be given away to Asalah cardholders with a similar number of prizes being also reserved for Al Jawhar cardholders.

Speaking about the new promotion, Abdulnasir Al Raisi, Deputy General Manager – Premier Banking, Bank Muscat, said: "We have been witnessing a rapid shift to digital payments over the last two years, and Bank Muscat Premier Banking is pleased to launch this exciting campaign to further popularise e-payments. We hope that all our Asalah and Al Jawhar credit cardholders will take part in this promotion and get multiple chances to win exciting prizes."

Bank Muscat Asalah VISA Signature Credit Cards offer some of the most exclusive shopping, dining out or traveling offers and benefits for the bank's customers. They offer 1percent cashback on all purchases, toll-free global concierge services, multi-trip travel insurance, great discounts at merchants and restaurants, airport lounge access to over 1,000 lounges worldwide and a 'pick and drop' chauffeur service to Muscat International Airport. With higher cash withdrawal limits, the card is designed with a customer's lifestyle in mind and comes with great benefits for traveling, shopping and dining. It is secure, feature-packed and welcome at millions of establishments worldwide. To know more details about Asalah VISA Signature Credit Cards, please go to https://www.bankmuscat.com/en/premierbanking/pages/details.aspx#asalavisa

Designed around unique lifestyle and banking requirements, Al Jawhar is a first-of-its-kind privilege banking service in Oman. Al Jawhar customers can also download and activate the new app xperience with the Entertainer from the App Store or Play Store to enjoy a number of exclusive 2-for-1 deals on food, entertainment and shopping as well as travel discounts Al Jawhar Visa Platinum Credit Cardholders can access 25 premium lounges around the world in addition to lounges at Muscat. The complimentary Dragon Pass facilitates airport dining offers at more than 200 restaurants globally. They will be delighted with the 1% cashback on their purchases. They can also make high-value purchases from the outlets of participating merchants and pay for these purchases in 12 monthly instalments at 0 percent interest.
To know more details about Al Jawhar VISA Platinum Credit Cards, please go to: https://www.bankmuscat.com/en/premierbanking/pages/details.aspx#jawharVisa