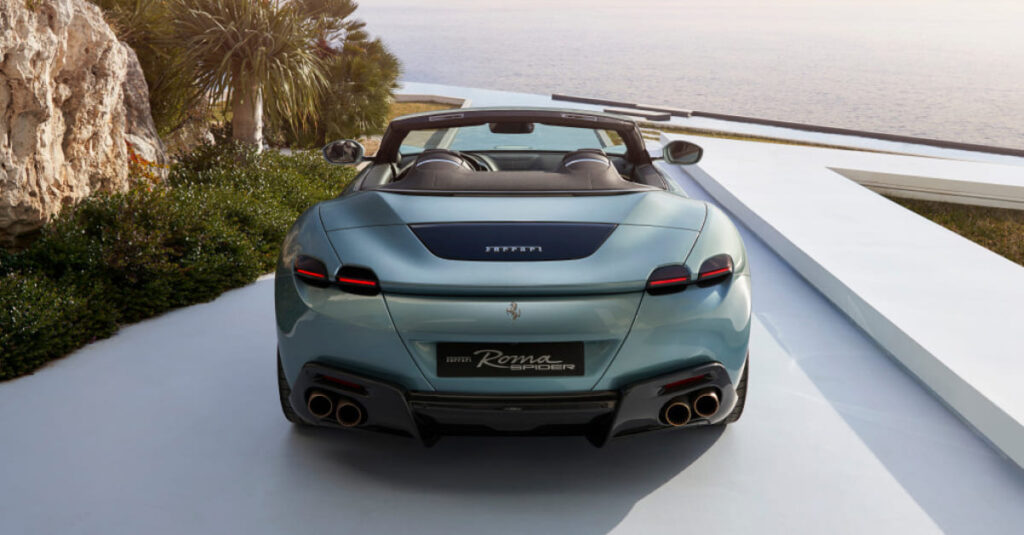 MARRAKESH – The Ferrari Roma Spider, the latest model from the Maranello marque, was presented to clients today at an exclusive event at the El Badi Palace in Marrakesh. This timelessly elegant, high-performance car is a contemporary take on the chic, pleasure-seeking Italian lifestyle of the 1950s and 60s. This spider carries over the proportions, volumes and specifications of the Ferrari Roma's hugely successful V8 2+ concept, but what makes it so striking is the adoption of a soft top, a solution making a welcome return to the Prancing Horse range on a front-engined car 54 years after the 1969 365 GTS4.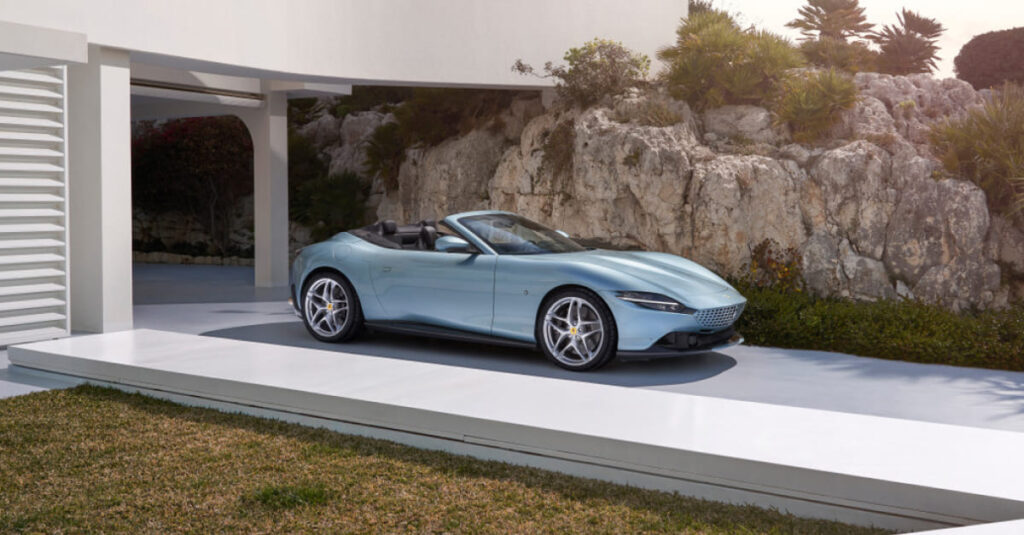 There's a novel and modern take on the soft-top design that underlines the Ferrari Roma Spider's exuberant character, with extensive personalisation options that include sophisticated, bespoke fabrics and contrasting stitching. On a functional level, the soft top deploys in just 13.5 seconds and can be actioned at up to 60 km/h. The fact that it is so compact also yields a larger boot and boosts the car's versatility. A new, patented wind deflector integrated into the backrest of the rear bench can be deployed by a button on the central tunnel, guaranteeing exceptional in-car occupant comfort without taking up any space in the car.

The Ferrari Roma Spider retains the Ferrari Roma's excellent dynamic characteristics: it boasts a best-in-class weight/power ratio thanks not only to its soft top, but also to its all-aluminium chassis and 620 cv V8 from the engine family that was heralded as the International Engine of the Year on four consecutive occasions. The engine is coupled with Ferrari's universally-acclaimed 8-speed DCT known for its incredibly fast shift times as well as excellent standards of comfort and mechanical efficiency.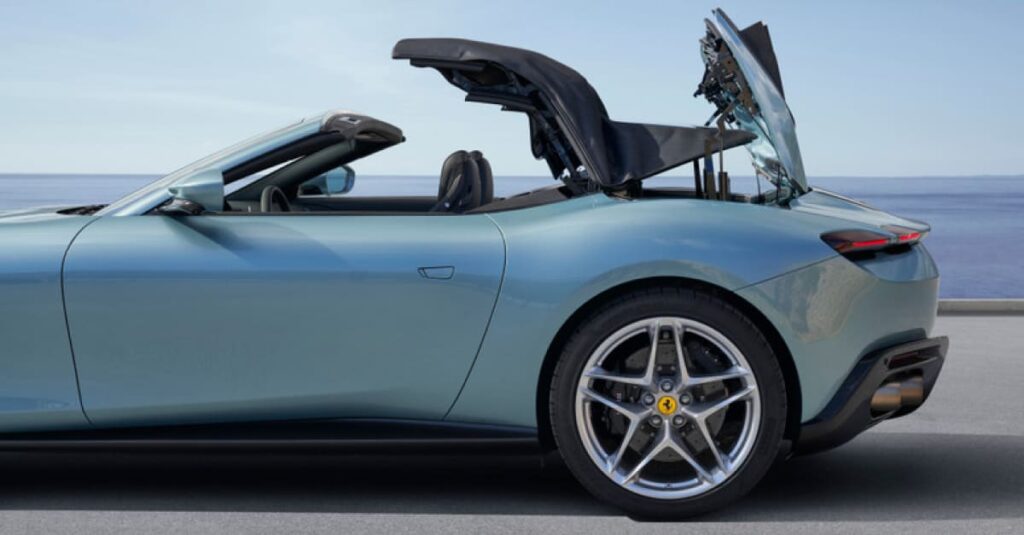 Designed by the Ferrari Styling Centre headed by Flavio Manzoni, the Ferrari Roma Spider aims to move the "La Nuova Dolce Vita" concept beyond city limits for elegant, carefree driving 'en plein air'. This 2+ spider boasts a sophisticated fabric soft top, which is designed not just to maintain, but to enhance the flawless proportions of the coupé on which it is based without modifying that car's elegantly flowing silhouette. Redesigning the coupé's tapering, fastback roofline meant modifying the rear screen to incorporate it into the soft top so that it can fold below the tonneau cover when open. On the Ferrari Roma Spider, the original styling theme has become a body-colour band running across the base of the roof that divides the carbon-fibre active spoiler from the roof and rear screen, creating a seamlessly integrated tonneau cover. When the soft top is lowered, the active spoiler visually connects with the rear bench and head rests.