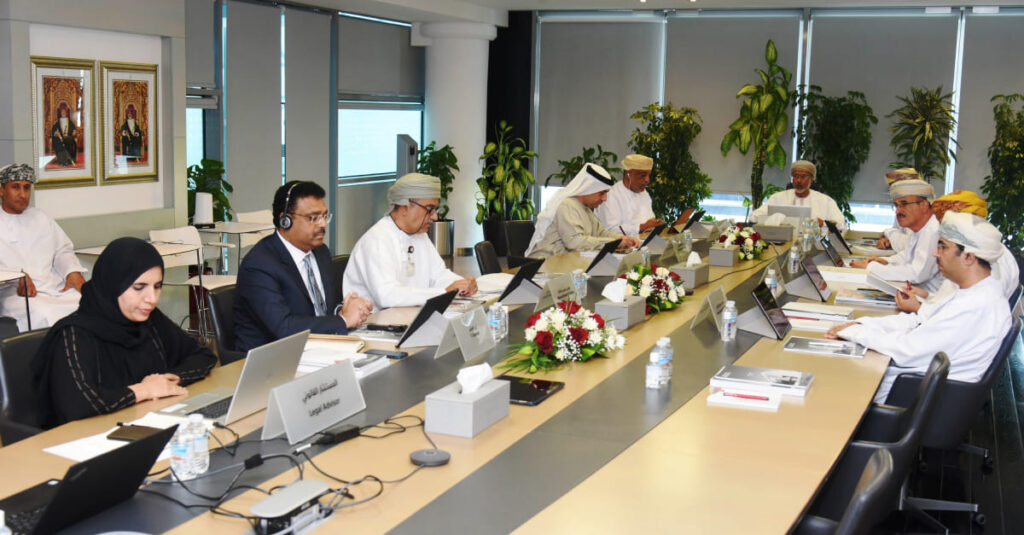 MUSCAT – Bank Muscat held an Annual Ordinary General Meeting (AGM) of its shareholders on Wednesday, 22 March 2023 through the electronic platform developed by Muscat Clearing and Depository Company and accessed through www.mcd.gov.om. The meeting was presided over by Sheikh Khalid bin Mustahail Al Mashani, Chairman of the Bank's Board of Directors.

During the AGM, the bank's shareholders approved the report of the Board of Directors of the Bank and the report on Corporate Governance for the financial year ended 31 December 2022. Shareholders also approved the report of the Shari'a Supervisory Board of Meethaq, the Bank's Islamic banking window for the financial year ended 31 December 2022 and the appointment of statutory auditors for the Bank as well as external independent Sharia'a auditors for Meethaq Islamic banking.

Bank Muscat shareholders granted their approval to distribute a cash dividend of 15 bz per share for the financial year ended 31 December 2022. Bank Muscat shareholders will thus receive a cash dividend of RO 0.015 per ordinary share aggregating to RO 112.596 million on the Bank's existing share capital. The Bank's Capital Adequacy Ratio (CAR) after the cash dividend payout will be 21.25 per cent, which is well above the regulatory minimum.

Speaking on the occasion, Sheikh Khalid bin Mustahail Al Mashani expressed his thanks and gratitude to the shareholders for their strong support and confidence in the Board of Directors and in the Bank's performance and progress. He said: "Bank Muscat which celebrated its 40th anniversary in 2022, will continue to work to further consolidate its leadership position in the Sultanate's banking sector. The Bank is continuously enhancing its service offerings for different customer segments to provide better value, while also achieving enhanced value for its shareholders."

Sheikh Khalid bin Mustahail Al Mashani added: "Bank Muscat's Board of Directors welcome and support the measures undertaken by the Central Bank of Oman and the Capital Markets Authority to strengthen and diversify Oman's financial and banking sector. We would also like to take this opportunity to wish success to all as we gear up for a new phase in the Sultanate's growth and development."

It may be noted that Bank Muscat posted a net profit of RO 200.75 million for the year ended 31 December 2022 compared to RO 189.63 million reported in 2021, an increase of 5.9 per cent.