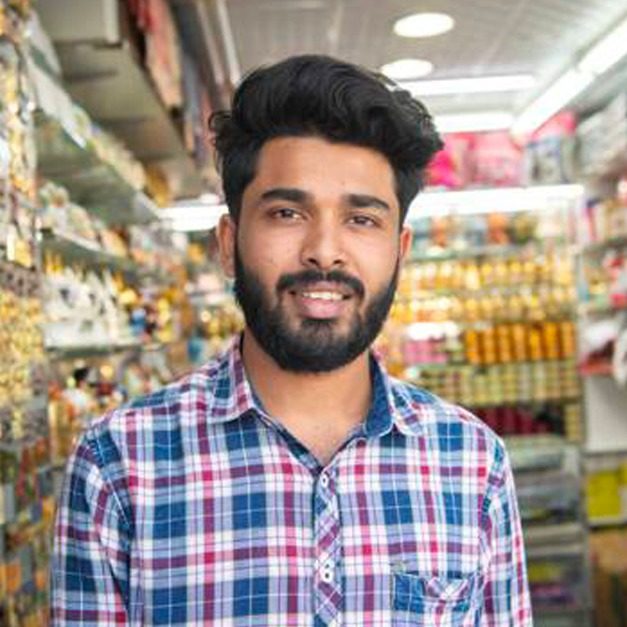 Abdul Manaf
Indian, Salesman

What brought me to Oman? Family obligations!
A year and a half ago, I left my hometown to come to Oman and eke out a living. It was not just to find a job, but I have a major responsibility because my ailing father needs all help and support. He survived an accident but he is bedridden.
Of equal importance are my sisters – I am responsible for them. I hope to give them a great education and future.

My philosophy is simple: Whatever happens to you, just face it. If life has given you hard times, then be rest assured that life will also give you good times. So, forget your troubles and look at the positive side of life. Go ahead and be yourself: take risks, work very hard and face the challenges with a smile. Even when things get pretty tough, don't give in — just tap into your inner being or conscience and move ahead with confidence, courage and a purpose to achieve all that you desire.
Photo: V K Shafeer