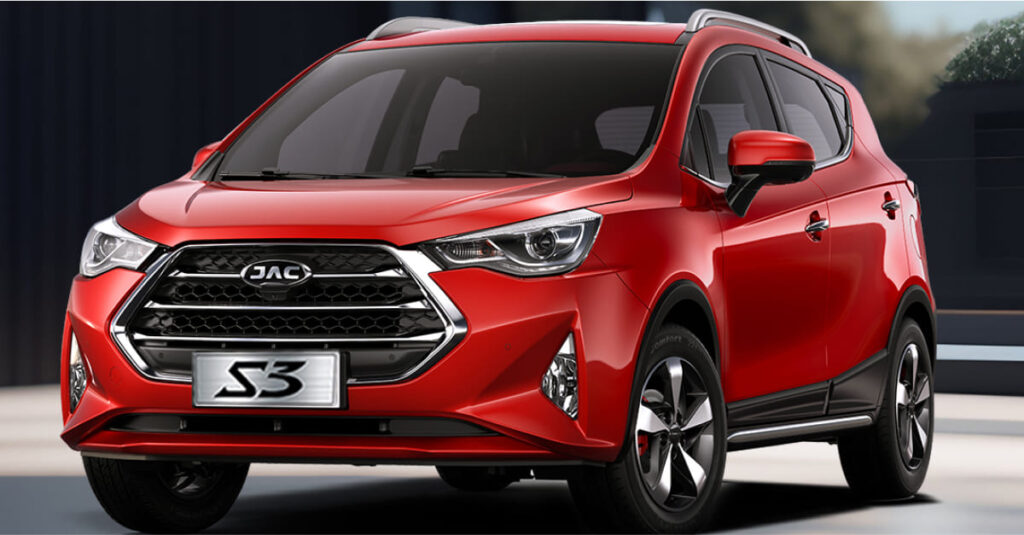 MUSCAT – In Oman's dynamic automobile sector, few brands have managed to establish a reputation as formidable as JAC Motors. With a legacy rooted in innovation, quality, and affordability, JAC Motors has emerged as a trusted choice for many Omani families and professionals. Among its diverse range of vehicles, the JAC S3 compact SUV stands out, reflecting the brand's commitment to delivering value-packed offerings.

Power and performance: 1.6L Engine VVT
Under the hood of the JAC S3 lies its beating heart – a robust 1.6L Engine with VVT. This engine is not just about raw power; it is about delivering a smooth, responsive, and fuel-efficient driving experience. Whether you're navigating the bustling streets of Muscat or exploring the serene landscapes of Salalah, the JAC S3 ensures a drive that's both thrilling and efficient.

Elevate your journeys: power sunroof
The power sunroof is more than just a feature; it is a gateway to the world outside. As you drive through the picturesque landscapes of Oman, the sunroof offers an immersive experience, allowing you to feel the breeze, soak in the sun, and gaze at the starlit skies during nocturnal adventures.

Adventure ready: roof rack
Oman is a land of diverse terrains and endless adventures. Whether you are heading to the majestic dunes of the Wahiba Sands or the rugged mountains of Jebel Shams, the JAC S3's roof rack ensures you can carry all your essentials with ease. It is not just about utility; it's about making every journey memorable.

Seamless access: smart key
In today's fast-paced world, convenience is paramount. The smart key system of the JAC S3 epitomises this philosophy. With it, accessing your vehicle becomes an effortless affair, eliminating the need to fumble with keys, especially during those busy mornings.

Drive with comfort: electric mirror adjust
Driving is not just about reaching a destination; it is about the journey. The electric mirror adjust feature ensures that you have optimal visibility at all times, adjusting to different driving conditions and ensuring safety.

Control at your fingertips: multifunction steering wheel
Modern drivers demand control and convenience. The multifunction steering wheel of the JAC S3 offers just that. Whether you are changing tracks, answering calls, or accessing information, everything is just a touch away.

Entertainment unleashed: touchscreen display
Long drives can be tedious, but not in the JAC S3. The touchscreen display ensures you're always entertained, connected, and informed. Sync your devices, access your playlists, or navigate with ease; the world is at your fingertips.

Elegance meets comfort: synthetic leather seat
The interiors of the JAC S3 exude elegance. The synthetic leather seats are not just about aesthetics; they offer unparalleled comfort, ensuring that even the longest journeys feel like a breeze.

A touch of class: push start / stop button
Every journey with the JAC S3 begins with a touch of class. The push start/stop button adds a layer of sophistication, ensuring that you start your drives on a high note.

Safety first with JAC S3
Driver + Co-Driver Airbag: The JAC S3 is equipped with both driver and co-driver airbags. These airbags are designed to deploy in the event of a collision, cushioning the occupants and reducing the risk of injury.
Rear Camera: Parking and reversing can be challenging, especially in tight spaces. The JAC S3's rear camera provides drivers with a clear view of what is behind the vehicle, ensuring safe and hassle-free parking. It's like having an extra set of eyes at the back.
360 Camera: For a comprehensive view around the vehicle, the JAC S3 offers a 360-degree camera. This feature provides a bird's-eye view of the surroundings, making it easier for drivers to navigate tight spots, park in crowded areas, and be aware of obstacles from all angles.
Rear Radars: The rear radars in the JAC S3 act as an additional safety net when reversing. They detect obstacles or objects behind the vehicle and alert the driver with audible beeps, increasing in frequency as the vehicle gets closer to the object. This feature ensures that drivers are always aware of their surroundings when moving backward.
Front Radars: Just as the rear radars monitor the back, the front radars in the JAC S3 keep a watchful eye on the front. Whether it is detecting a pedestrian crossing the road or an unexpected obstacle, the front radars provide timely alerts, allowing the driver to take necessary actions and avoid potential mishaps.

Experience the JAC S3 today
The JAC S3 is a testament to JAC Motors' vision of offering amazing features without compromising on price. It's not just a vehicle; it's a lifestyle statement. If you are in Oman and looking for a vehicle that offers a perfect blend of style, features, and value for money, the JAC S3 is the answer. Visit the nearest JAC showroom today and take a step towards redefining your driving experience.