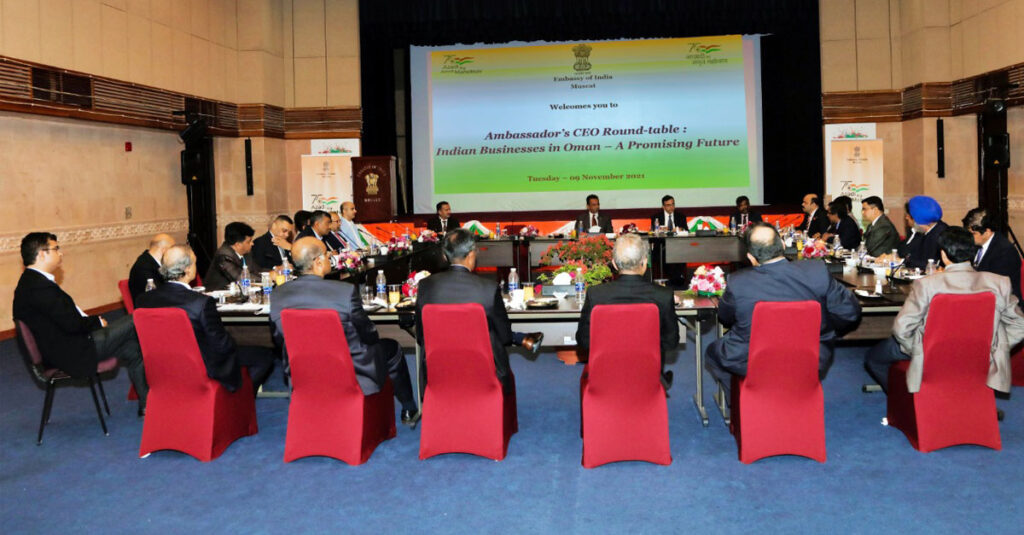 MUSCAT – The Embassy of India, Muscat recently organised the "Ambassador's CEO Round-table: Indian Businesses in Oman – A promising future". The event was attended by CEOs and Heads of prominent Indian business houses and Indian Public Sector Undertakings in Oman.

Ambassador of India to the Sultanate of Oman, H.E. Shri Amit Narang spoke about the significance of India-Oman trade and investment relations and contribution of Indian diaspora and Indian companies based in Oman to further enhance these relations.  He mentioned that there is a huge potential for Indian companies in Oman in the post-Covid period and this is the right time to tap the Omani market.  He underlined the importance of aligning with Oman Vision 2040 and work together with Sultanate of Oman to achieve the objectives of Oman Vision 2040. This would be beneficial for the growth of Indian companies in Oman.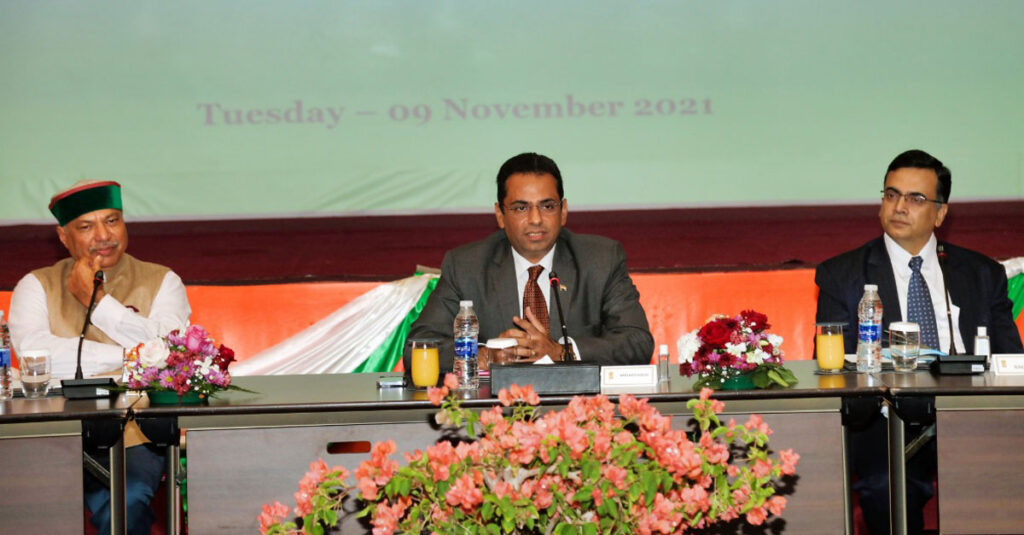 Ambassador highlighted that Indian companies in Oman can play a crucial role of connecting and guiding Indian companies and their counterparts in Oman on the basis of their experience and knowledge about Oman.  Ambassador also encouraged participants and all Indian companies in Oman to explore possibilities to bring Omani investment to India to realize Government of India's Atmanirbhar Bharat initiative.  Indian companies in Oman should try to import more products made in India.  He assured full support and assistance of Embassy to any Indian company or investor in Oman.

Participants shared their experiences, challenges and business opportunities available in Oman.  Participants were unanimously positive about the Omani economic growth and investment opportunity in the post pandemic period.  They shared their constructive ideas and views for stronger cooperation between India and Oman.  There was unanimity among the participants that Oman Vision 2040 presents new opportunities for further growth of Indian business in Oman and committed to better aligning their respective strategies to Vision 2040 of Oman.
It was agreed that potential major sectors for Indian companies in Oman are IT including digital services and education, agriculture and food products, pharmaceuticals, mining, new energy, transportation and tourism.  Need for more visits of business delegations from India to Oman and vice-versa, organising sector-specific buyer-seller meets, investment related seminars and a GAP analysis to assess the potentials of Indian companies in Oman in different sectors were discussed.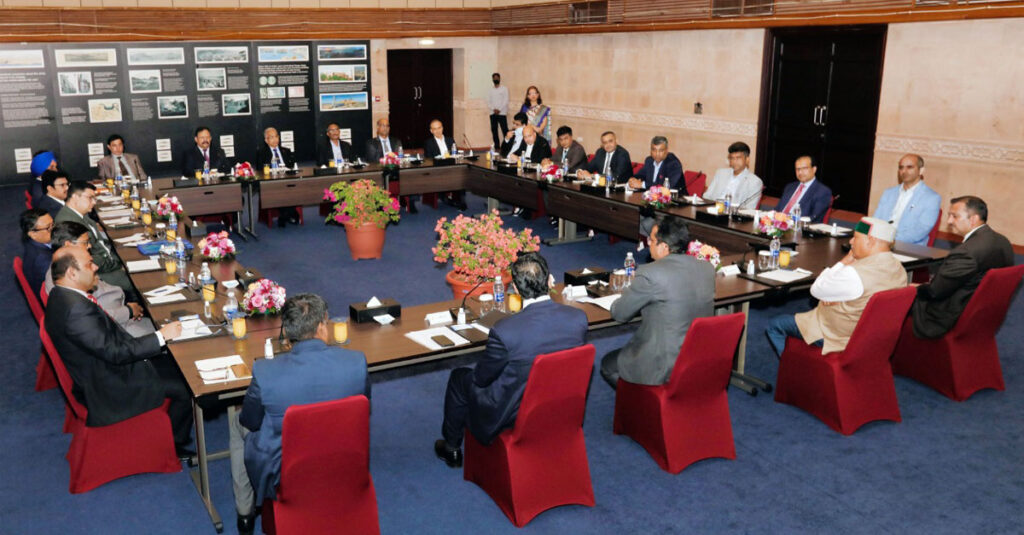 The Round-table is expected to contribute to the drawing up of a cogent road-map for stronger trade and investment collaboration between India and Oman and will help the Embassy in better assisting and partnering with Indian businesses in Oman.