MUSCAT – Ekata Muscat, a voluntary, non-profitable organisation, will be holding a Carnatic musical concert, 'Sangeethotsavam', at the ballroom of the Muscat Holiday Hotel, from October 26 to 28, 7pm to 10pm, organisers announced here, recently.

"We are holding the 'Sangeethotsavam' as part of our efforts to spread Indian art and music as well as celebrate the inter-cultural ties between India and Oman," a spokesperson said.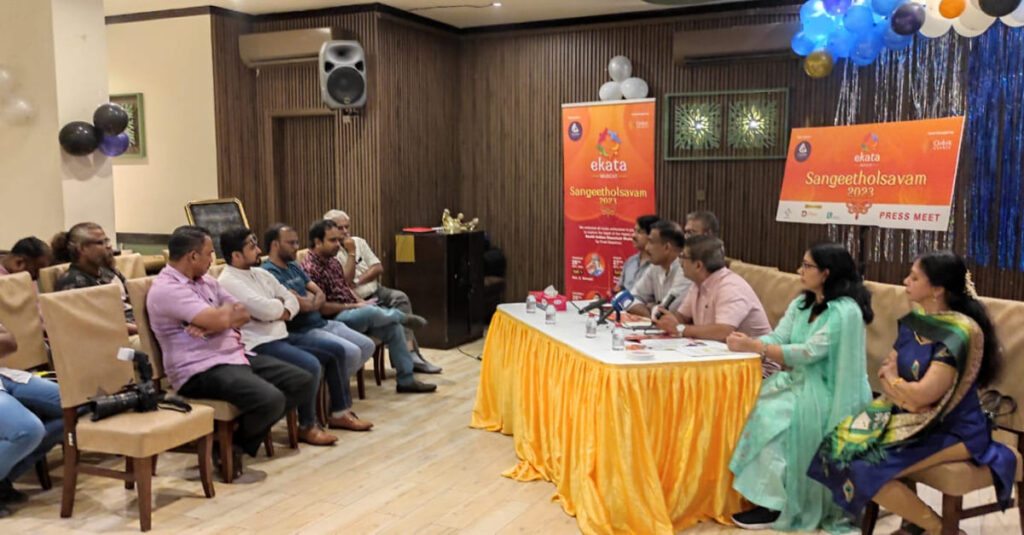 Mahathi on October 26
Renowned Carnatic musician and award-winning playback singer, Mahathi S., would set the music flow of the Sangeethotsavam this Thursday with a vibrant performance. Mahathi was a child prodigy and later became a senior disciple of the legendary singer, Dr M. Balamurali Krishnan. She was awarded the best female playback singer for two consecutive years and is a recipient of many recognitions such as Isai Peroli and Vani Kala Nipuna.

Kanyakumari on October 27
Indian ambassador, Amit Narang, will be the chief guest on Friday, the second day of the musical concert.
This day will feature a Carnatic violin performance by the living legend, Padmashree Kumari A. Kanyakumari. With over 58 years of experience as a violinist and winner of the Sangeet Natak Academy award and also Limca Book of Records (2004) holder for her various achievements in music, Kanyakumari is known for her outstanding technique, creativity, and adherence to classicism. Ekata would be bestowing the Ekata 'Sangeetha Sudha Nidhi' award for 2023, to Kanyakumari.

Dr Ramprasad on October 28
The third and final day will witness the performance from yet another prominent South Indian Carnatic vocalist, Palakkad Dr R Ramprasad, the grandson of Palakkad Mani Iyer. He is recognised as one of the 50 most influential soft powers in India for two consecutive years and has performed alongside legendary artists. He is the recipient of the Sangeetha Nataka Academy's Yuva Purashkar (2019) and has also recently developed a patented app called 'manipravaaham', for assisting artists in creating and managing their concert song lists.

Accompanied by A-grade artists
On all three days, the performers would be accompanied by three A-grade artists of All India Radio:  Sai Giridhar on mridungam, Vidwan Vazhappally R Krishnakumar on ghatam and L Ramakrishnan on violin. 
For more details contact 99882703