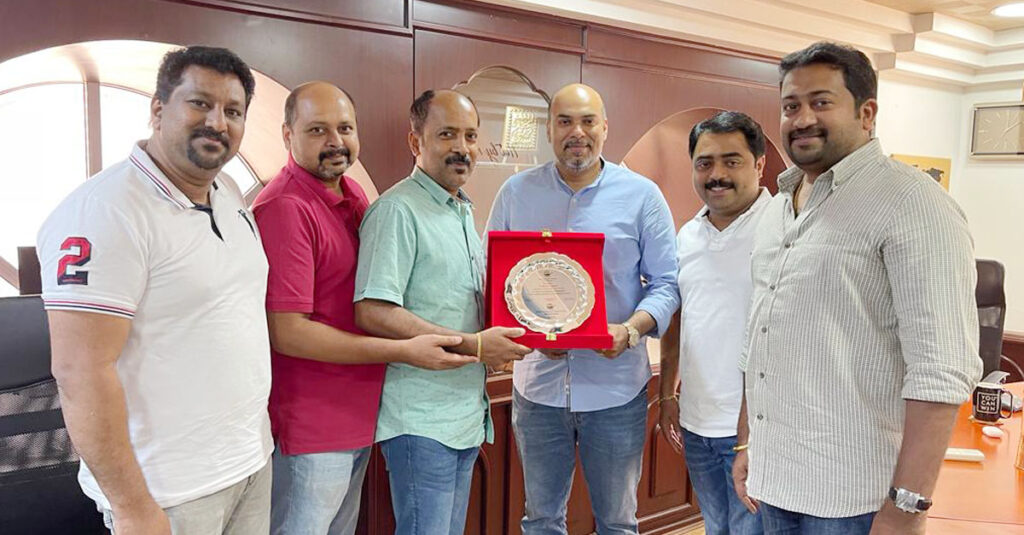 MUSCAT – The World Malayalee Council (WMC) Oman province gave a fitting farewell tribute to Dr Baby Sam Saamuel, their goodwill ambassador, declaring that his unstinting service to the Malayali community in Oman would never be forgotten.

Great visionary
Sam David Mathew, president, WMC Oman province, heaped encomiums on Dr Baby Sam, a well-known mentor, business designer and social impact leader in Oman, calling him a "great visionary" and that he had rendered "unforgettable service" to the Malayali community in Oman. This was stated at a grand farewell ceremony organised in honour of Dr Baby Sam, recently. "We are fortunate to have his association as an ambassador of goodwill with the WMC since it began its operations in Oman. We wish him the very best in his future endeavours," Sam David said in his speech.
Memento presented
Sam David also presented a memento to Dr Baby Sam. This was done in the presence of Global Associate Secretary Rona Thomas, Middle East Secretary Deepu John, Middle East Youth Forum Chairman Ram Vijayaragavan, and Public Relations Personnel Nibu Mathew.
Social impact leader
Dr Baby Sam is a seasoned business mentor and social impact leader in Oman, with top management experiences in corporate businesses, non-profits and social enterprises, in diverse fields such as technology, media, education, youth development and community welfare. He also strived to bring the social element to businesses and the business element to social enterprises.