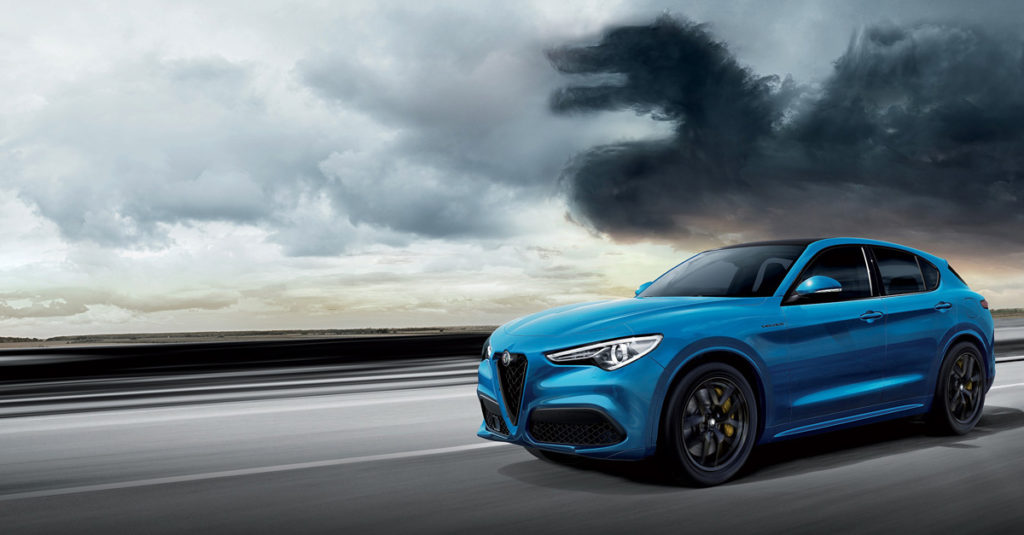 MUSCAT –  Dhofar Automotive, the official distributor of Alfa Romeo vehicles in the Sultanate, has announced some amazing offers on Alfa Romeo models. The company will be bearing the 5 percent VAT, as well as providing several benefits on select models from the Alfa Romeo range including the Stelvio, Giulia, and Giulietta.

Hatem El-Naggar, General Manager at Dhofar Automotive, said, "We are pleased to provide our valued customers some exciting offers on amazing Alfa Romeo models. The Italian brand is renowned for its powerful cars, inspired by its long history of racing with its line-up winning numerous international and regional awards. The Alfa Romeo Stelvio, Giulietta, Giulia are now available at great prices, several free services and with no VAT since Dhofar Automotive will be bearing the 5percent cost."

Being the first Alfa Romeo SUV, the Stelvio features an attractive look with strong performance, something that is even more prominent in the Quadrifoglio variant. It has design features that create an even sportier style and cater to the car's specific technical features. Alfa Romeo Stelvio Super is available at a starting price of OMR 24,690.

The Alfa Romeo Giulia sets new standards for the luxury mid-size sedan class. It has won numerous regional and international awards and has remained a class leader since its initial reveal. The Alfa Romeo Giulia Super is available at a starting price of OMR 18,890.

The Giulietta Veloce and Giulia Veloce are the more powerful variants of each model and start from OMR 14,390 and OMR 23,390, respectively. Both models feature the Alfa TCT, the innovative twin dry clutch semi-automatic transmission from Alfa Romeo, which ensures continuous delivery of torque and traction without loss of power while shifting. Everything on the Veloce variants are conceived to deliver an authentic racing experience behind the wheel.

"We at Dhofar Automotive are pleased to invite all Alfa Romeo enthusiasts in the Sultanate to visit our showrooms and see the stunning Alfa Romeo range, first-hand. We also encourage them to meet with our sales representatives and request a personal driving experience. We are confident that they will enjoy the performance of these powerful models," he added.

For more information on Alfa Romeo or to book a test drive, customers can visit their local Alfa Romeo showroom, or go online to www.dhofarautomotive.com. Customers can also call +968 2458 4530, or follow the brand on its 'Alfaromeooman' Facebook page or on Instagram at www.instagram.com/Alfaromeooman.