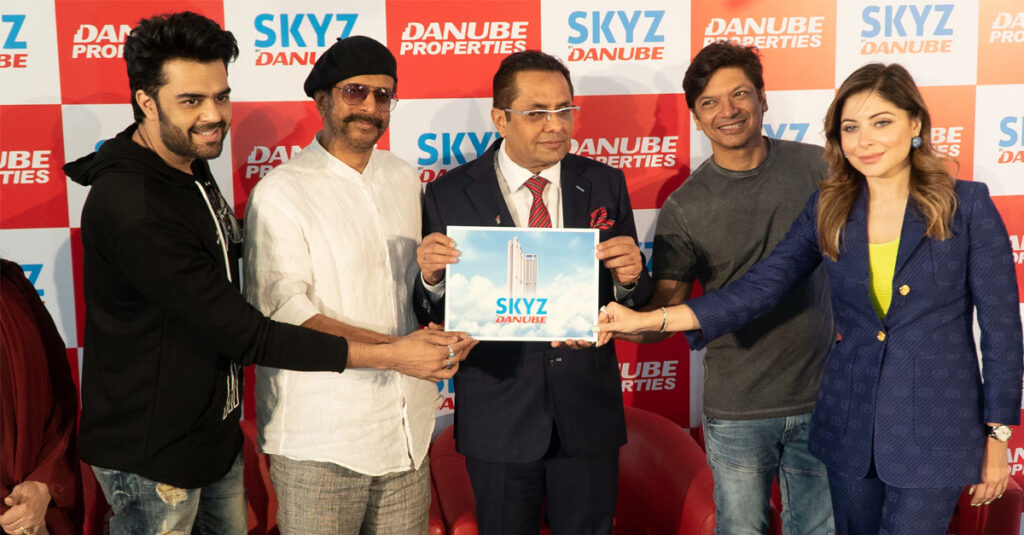 DUBAI – Danube Properties announced the launch of Skyz Tower, a Mediterranean-themed high-rise residential tower with elegantly-designed apartments, retail outlets and recreational facilities with a development value exceeding Dh475 million.

The project will be developed at the Arjan master-planned community in Dubai, close to the Miracle Gardens, opposite to Motor City, Dubai Hills Estates and Dubai Hills Estate Mall with the easiest access to Mohammed Bin Zayed highway. The affordable homes come with Danube Properties' trend-setting 1 percent payment plan that helps middle income tenants and end-users to easily acquire their dream homes.

The announcement was made at a packed press conference attended by the largest contingent of media and cheering crowd by Rizwan Sajan, Founder and Chairman of Danube Group. The launch of the new residential tower comes a few days after land transaction value exceeded Dh100 billion marks in less than 9 months this year – as announced by Dubai Land Department – fuelled by strong investor interest in Dubai's real estate. This marks the first real estate project launch after the COVID-19 pandemic and also the first project launch since the start of Dubai Expo 2020 and reflects Danube Properties' confidence in the market that is witnessing a gradual upturn.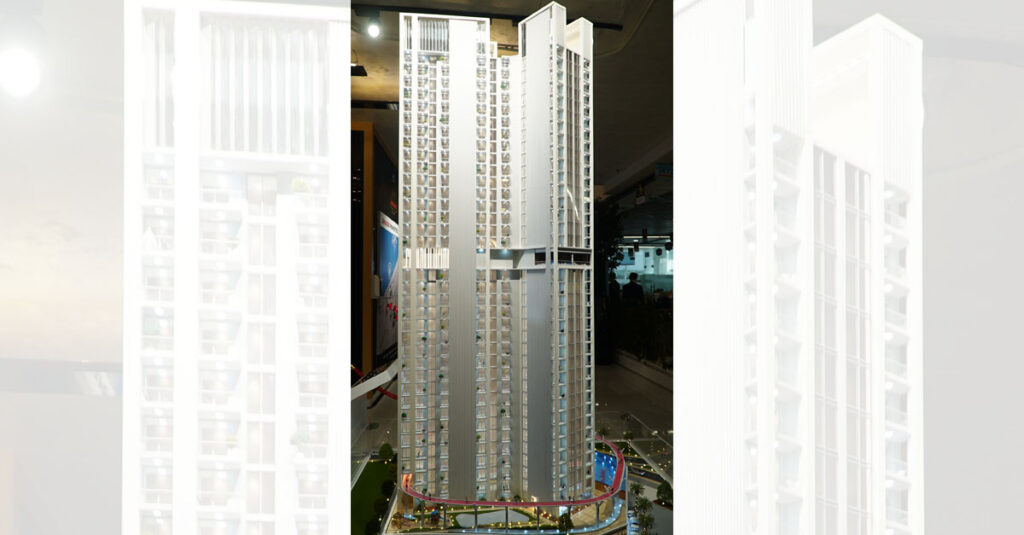 "The launch of Skyz Tower comes 18 months after we launched our last project, Olivz – which was sold out by our team at the height of the COVID-19 pandemic last year. Due to the sell-out of all of our previous projects, we were running out of stocks – since the beginning of the year. This necessitated the launch of the new project," Rizwan Sajan, Founder and Chairman of Danube Group, said.

"The launch of the new project comes after a lot of thinking and due diligence – due to the pandemic. It is being launched at a time when we have seen an increase in demand for new homes. However, we are very confident of the fast sell-out of the project due to growing demand for new off-line properties.

"Despite the challenging global economic environment and uneven global recovery from COVID-19 pandemic, we never lost our focus and continued the development and construction works of the ongoing projects. As a result, I am happy to announce that three of our ongoing-projects are being handed over in the next three months."

Three projects – out of which the recently delivered Bayz and Miraclz, have been appreciated by all the investors who had bought units in them, and Lawnz which is currently being completed for delivery will take the number of delivered units to 4,281 with sales value exceeding Dh3.5 billion by the end of this year. This will help to reinforce Danube Properties' reputation as one of the most successful developers in the UAE with the highest launch-to-delivery ratio.

Skyz will be developed at a land at Arjan, close to the Miracle Garden with easy access to Mohammed Bin Zayed Highway. The tower overlooks Miracle Garden, Arabian Ranches and Motor city communities.

The concept was to create a new residential destination that celebrates Mediterranean living by maximising usable outdoor space through balconies, terraces, gardens, parks, and plazas. The tower is designed to allow maximum views and light into the scheme and creates a series of 'external gardens' distributed around the building linked by an informal route with an outdoor pool and recreation area at various levels.

Skyz Tower provides holistic amenities from retail arcade, games room, kids play area, state-of-the-art health club, outdoor gymnasium, infinity pool, lilly pool with water beds, kids pool, outdoor jacuzzi, viewing deck, paddle tennis, gazebo, outdoor seating area, water bodies, BBQ area, jacuzzi lounge, party hall with billiards room, business centre and above all Sky Jogging Track.

Sky Jogging Track – a first in the region – is an elevated jogging track for occupants of Skyz Tower, which will help the residents to maintain a healthy lifestyle – in addition to the health club, gymnasium and swimming pool. This reflects Danube Properties' focus on offering the best lifestyle to the home-owners, so that they can maintain a healthy life at the most affordable price.