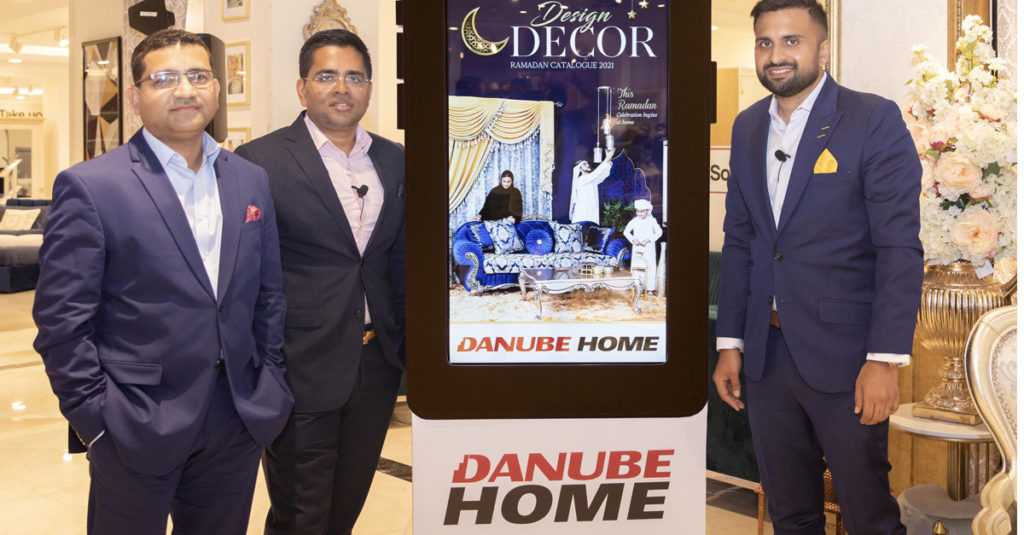 MUSCAT – Danube Home recently launched their all-new Ramadan 2021 e-catalogue at their megastore in Al Barsha.

Adel Sajan, Managing Director Danube Group, Shubhojit Mahalanobis, Director, Danube Home & Hospitality, and Sayed Habib, Director Business Development, Franchise and E-Commerce addressed the media and other esteemed guests virtually to announce the e launch.

The theme of the Danube Home Ramadan 2021 e-catalogue is 'Celebration begins at home'. The e-catalogue reveals a truly spectacular collection of products that is sure to ring in the Ramadan celebration at home. It is also loaded with well put together design ideas that you can use as inspiration when designing your home. The e-catalogue is linked to the e-commerce interface which means you can simply click on the product you'd like to learn more about and shop for it online with just a few clicks.

"This Ramadan, we wanted to focus on the importance of family and celebrating with loved ones in the place we call home. We feel that the last year has taught us the importance of family and brotherhood and the joy that comes from sharing. Through our carefully curated collection, we hope to inspire people to celebrate the joy of being home with those they love. We have put together a catalogue that is filled with design inspiration for everyone and the seamless integration with our e-commerce interface makes shopping on-the-go even easier", said Adel Sajan.

"Each of the furniture pieces in this collection strikes the perfect balance of style and functionality with different designs to suit the preferences of our diverse customer base. We have paid a lot of attention to detail with our collection this year, with a lot of polished gold and silver metallic accents infused into the design making it a true visual treat. Our Ramadan 2021 e-catalogue also acts as a style guide as opposed to just a product display thanks to the efforts of our expert team of designers and buyers who put their heads together to create look-books to showcase the immense design potential that every space in a home holds. The catalogue also includes tips for customers who wish to design their home", says Habib.
"Our goal has always been to provide customers the best, whether it is in terms of product offering or in terms of a wholesome shopping experience be it in-store, online or via our mobile app. We are very proud to introduce our latest Ramadan collection that is sure to get the Ramadan celebrations started at home while contributing to the overall turnover in the furniture, décor and kitchenware segment", said Shubhojit.

The Ramadan 2021 e-catalogue features an all new collection of products in different categories ranging from bedroom sets, dining sets, sofa sets, table ware, wall paper and flooring and so much more and is available in all the Danube Home showrooms as well as online on danubehome.com.