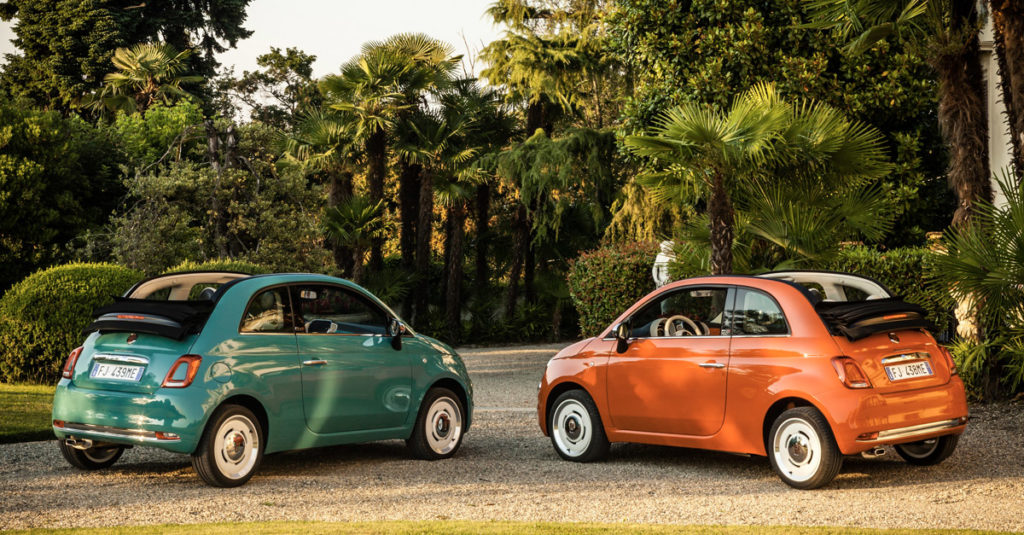 MUSCAT – Dhofar Automotive, the official distributor of Fiat models in the Sultanate, is offering the latest models of the Italian brand Fiat for the year 2021. The Fiat 500 and 500X are now available with an unlimited basic warranty for 2 years and extended factory warranty for 5 years/120,000 km, together with a host of other benefits, to ensure customers a memorable ownership experience.

Commenting on the Fiat range, Hatem El-Naggar, General Manager at Dhofar Automotive, said, "Throughout its history, the Fiat lineup has stood out as a perfect blend of Italian craftsmanship and elegance in a small car made for crowded cities. The varied Fiat models have embodied the capabilities of this Italian brand and are now available at competitive prices and attractive features without compromising on the practical performance that meets the aspirations of driving enthusiasts. This makes it a vehicle of modern personality and outstanding practical performance. In addition, it offers its owners the pleasure of driving with the highest level of fuel efficiency at all times. We invite our valued customers to visit our showrooms and see the features of the Fiat 500 and 500X first-hand. "
Drivers looking for Italian style combined with maximum fuel efficiency will find that the Fiat 500's innovative 100hp 1.4-litre Turbo MultiAir engine ticks all the boxes. The six-speed automatic transmission with driver-selectable gear changes delivers smooth shifting and excellent fuel economy, and the driver can select Sport mode on the instrument panel for a more aggressive shift schedule and a unique throttle map for improved engine responsiveness.

The Fiat 500x combines the specifications of different categories and provides a unique experience for its driver and passengers who will feel the performance in terms of use and unique personality in design with each trip. The 500x meets the requirements of all customers with comfortable seating for five people, world-class craftsmanship and high performance and smooth control. The Fiat 500x offers a safe driving experience thanks to the safety features it has.
The 500x has a 1.4-litre Turbo MultiAir engine that delivers 140hp with six-speed automatic transmission.
In the Sultanate, Fiat models are available at Dhofar Automotive showrooms. For more information about Fiat or to book a test drive, please visit your nearest Fiat showroom or call +968 2458 4530 or visit www.dhofarautomotive.com or https://oman-fiat.com