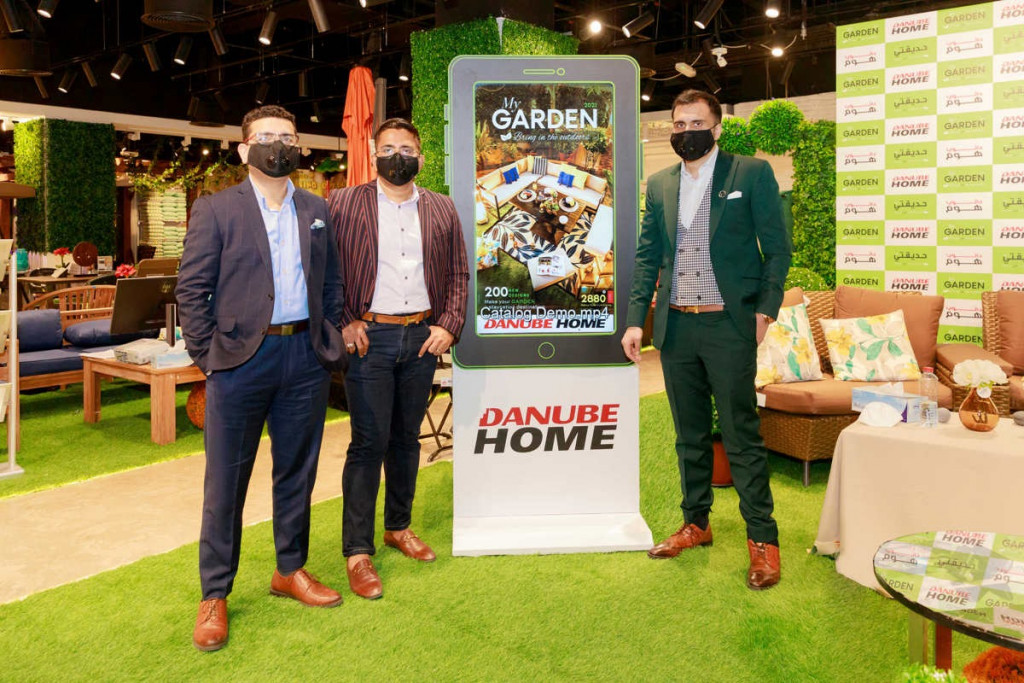 MUSCAT – Danube Home announced the virtual launch of its latest Garden collection 2021 recently at the Danube Home showroom where the Danube Home officials Adel Sajan, director, Shubhojit Mahalanobis, general manager and Sayed Habib, general manager, business development addressed the media and other esteemed guests virtually.
"The COVID-19 pandemic made 2020 a challenging year with travel restrictions, social distancing, and fear in the air. At the same time, it offered a chance for individuals and organisations to reset and reshape the world in a more sustainable way. Following this shift with the new normal, Danube Home decided to take the paperless route with our all-new Garden e-catalogue 2021. The new exhaustive e-catalogue is loaded with Danube Home outdoor product range along with insightful information about each of them. It is designed to be easy-to-use, with high-quality visuals all organised into easy-to-navigate sections", commented Adel Sajan.
The concept of the new Garden Catalogue 2021 is – 'Bring in the outdoor'. With their new product offering, Danube Home brings the outdoor ambience to home exteriors. A major part of 2020 saw people working and staying home due to COVID-19. With Danube Home garden solutions, customers can get the feeling of a mini-staycation every time they step out into their outdoor space. Balconies, terraces, backyards, and lawns can be designed to entertain family and friends, provide a place for kids to take a break from their electronic devices and play outside or to simply relax and enjoy moments of solitude all the while staying safe at home.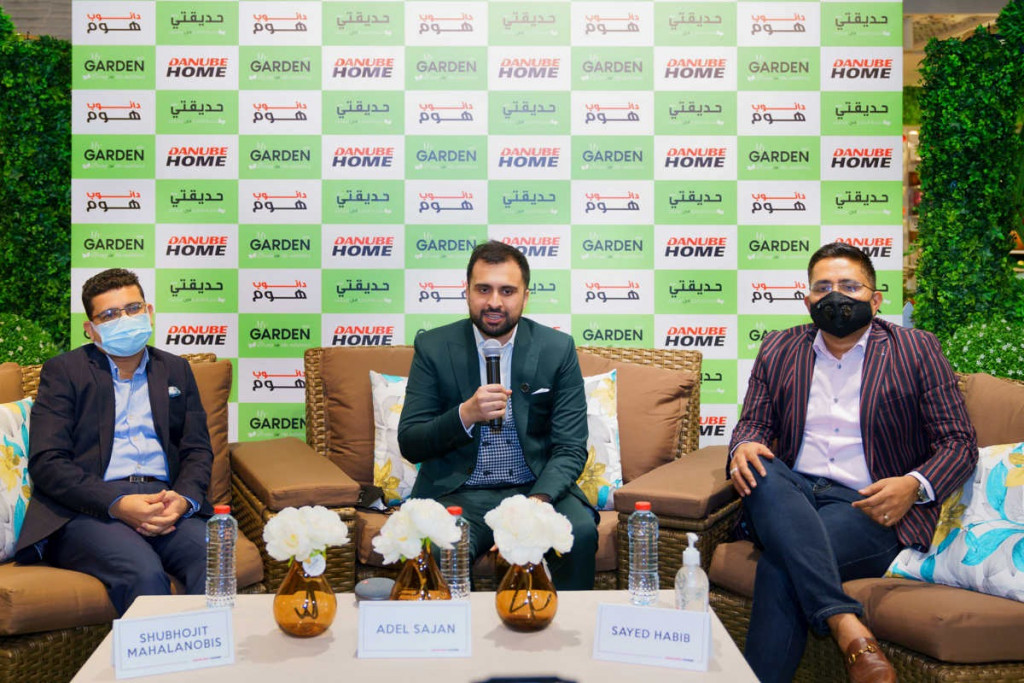 "The Garden 2021 e-catalogue is seamlessly integrated with our e-commerce website. This means that customers can simply click on the product they like on the e-catalogue to navigate to the specific product page on the site and find detailed information and videos of the product. Once they like what they see, they can add to cart and checkout with ease", said Sayed Habib
"We consistently strive to provide the best product range for our customers and with our new Garden 2021 collection, our customers are sure to be spoilt for choice in all categories, whether it is outdoor flooring solutions, gazebos, umbrellas, sofas, balcony furniture, lighting, garden ornaments, kids play or outdoor bar and barbeque sets. We also have an expert team of professionals who can landscape with our lifelike artificial grass and plants that look great without the maintenance hassle. This year we have added many new products for the kids play area as well as barbeque sets, camping solutions, and artificial plants. I would like to thank my team for the efforts they have put to make a diverse portfolio of products available to appeal to the aesthetics of every customer" Sayed Habib added.
The launch also showcased customer testimonial videos featuring some of their happy customers and a look at how the designers at Danube Home completely transformed customers' outdoor spaces into dream gardens.
Shubhojit Mahalanobis said, "After experiencing a challenging period in March-April 2020, we have come back with a bang thanks to our diverse portfolio of products, our adherence to stringent safety protocols, and new and improved strategies in place. Since this period, the global furniture market has also been seeing steady growth as people are now focusing on improving their homes owing to the travel restrictions and COVID-19 related safety protocols. The demand for outdoor furniture is also rising as more and more people have started realising that living space is not just confined to the walls around them. We as a retailer continuously strive to explore avenues for seamless experience while shopping at all platforms. So I am sure that with the e-catalogue, ecommerce business and brick-and-mortar stores, our customers shall get enthralled as a complete package."

View the Danube Home My Garden 2021 e-catalogue: oman.danubehome.com/mygarden2021