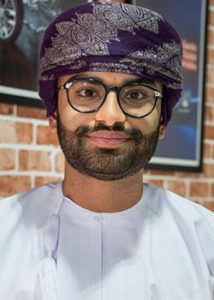 Mohsin Hani Al Bahrani
Director, MHD LLC Automotive (OMAN)
Due to COVID-19, many things have changed in our lives in unprecedented ways. When we look outside our windows, we hardly see a soul or any outdoor activity, which was otherwise common, take place. People are trying their best to maintain social distancing and isolation.
Largest 'work from home' experiment
Life, as we have known it, has changed.  And it has also affected our professional life. The pandemic has resulted in what is effectively the largest "work from home" experiment ever conducted in human history, the effects of which may even last even after it is over.
We're seeing the effect on the Internet, in terms of traffic patterns that are shifting. People are accessing more educational resources online for their kids; finding unconventional ways to connect with coworkers, friends, and family; and employers are being more flexible in how they respond to employee needs through more dynamic, cloud-based technology. I believe we might see these shifts last well beyond the immediate fallout of the COVID-19 outbreak.
Permanently change the way society functions
While it is too early to assess the damage caused by this global pandemic, there are signs that it will permanently change the way society functions. From its impact on the global economy to our daily lives, COVID-19 will leave an enormous impact on how we consume, how we learn, how we work, and how we socialise and communicate.
Economic uncertainty is the biggest challenge
The corona virus (COVID-19) outbreak is causing widespread concern and economic hardship for consumers, businesses and communities across the globe.
As the pandemic disrupts business and throws economic outlook into uncertainty, the automotive industry is on the frontline. Some of the most affected regions are major production hubs and home to key links in the sector's global supply chain.
Another challenge is that typical contingency plans help enable operational effectiveness following events like natural disasters, cyber incidents and power outages, among others. They don't generally take into account widespread quarantines, extended school closures and travel restrictions that are being instituted in countries around the world to help stem the spread of the virus.
Automotive companies should be focused and nimble
With shutdowns taking effect, automotive companies need to remain focused and nimble to better navigate this crisis. For example, brands like MG Motor, Jaguar and Land Rover have taken extra steps to provide a better and safe facility for customers to buy cars online through their ecommerce websites, from where customers can choose their relevant product in a safe and reliable way. This measure will not only help during the crisis, but will also go a long way in the future.
Planning initiatives to limit the impact
Under the guidance of His Majesty Sultan Haitham bin Tariq, Oman is emerging as one of the best countries in the Middle East, for its efforts in ensuring safety, health, and welfare of citizens and residents.
We, at the Mohsin Haider Darwish LLC, have also implemented important measures in order to help prevent the spread of COVID-19. We are working in real-time to keep our employees safe, limit the impact for society, support our customers and protect our business.
We are also planning initiatives with a wide range of authorities and companies to see how we can work together to solve problems, and help those sectors and individuals whose needs are the greatest, given the pandemic.