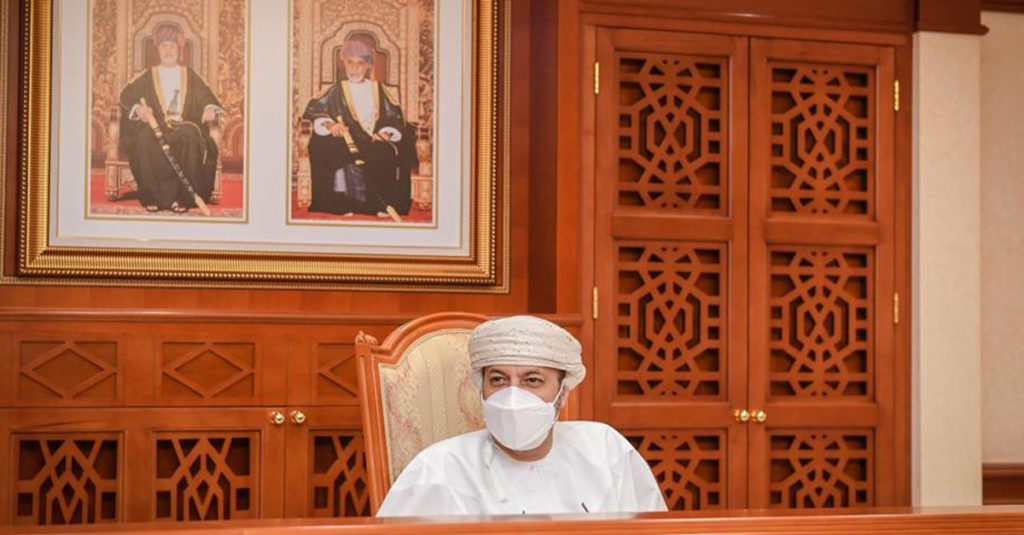 MUSCAT — The Supreme Committee tasked with tackling developments resulting from coronavirus (Covid-19) pandemic held a meeting yesterday (May 2) under the chairmanship of Sayyid Hamoud Faisal al-Busaidi, Minister of Interior. Held at the Interior Ministry, the meeting was aimed to follow up the pandemic's developments, procedures to prevent its spread and ways to tackle its different impacts. The Covid-19 Supreme Committee elaborated on the situation in the Sultanate in light of the latest data on the virus and its variants, as well as statistics about patients infected with the disease, deaths and those admitted to hospital wards and intensive care units (ICUs) at different hospitals in the Sultanate.

To protect all society individuals against this disease, the Supreme Committee decided the following:

First: Ban to continue on all commercial activities and to prohibit the movement of people and vehicles with effect ‪from 9 pm to 4 am‬ ‪from Saturday, 8 May 2021‬, in all governorates of the Sultanate as per the earlier decision.

Second: The movement of people and vehicles to be banned ‪from 7 pm till 4 am‬ with effect ‪from Saturday, 8 May 2021 to Saturday, 15 May 2021‬, with the exception of segments announced earlier.

Third: All commercial activities to be banned throughout the day with effect ‪from Saturday, 8 May 2021‬ to the end of ‪Saturday, 15 May 2021‬, with the exception of foodstuff sale outlets, fuel filling stations, health establishments and pharmacies. Home delivery service to be allowed for all types of goods during the ban period.

Fourth: Attendance of all employees at the workplace to be suspended and substituted with online work for all units of the State's Administrative Apparatus and other public legal entities with effect ‪from Sunday, 9 May 2021 to Tuesday, 11 May 2021‬. The Supreme Committee urges private sector establishments and companies to implement or continue to implement online work and downsize the number of employees needed to attend at the workplace.

Fifth: No Eid prayers; no pre-Eid souqs (Habta); no gatherings or assembling of any kind is allowed in all places, including beaches and parks during Eid Al Fitr holidays. This also includes a ban on family gatherings or Eid gatherings or mass celebrations of the Eid.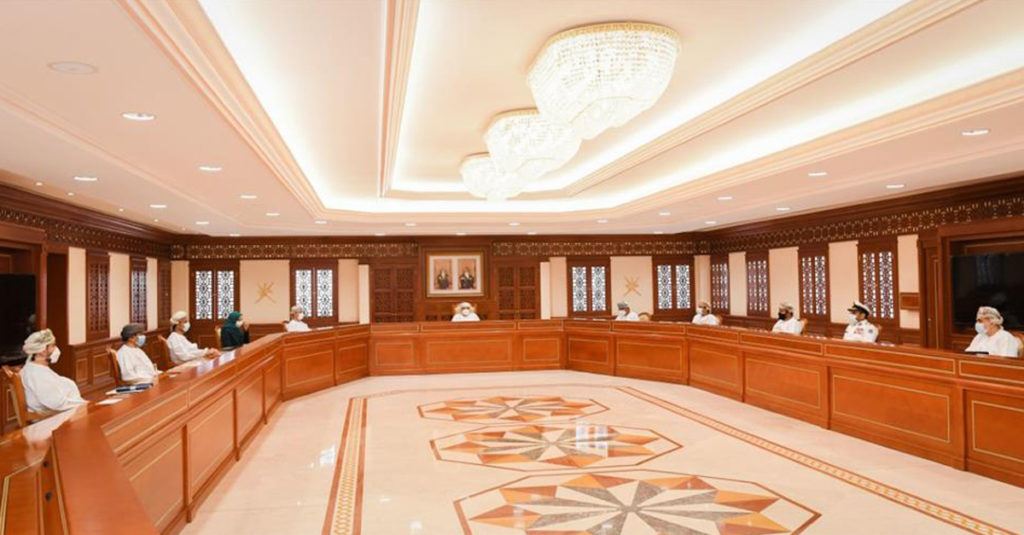 In this context, the Supreme Committee reiterates its emphasis on procedures undertaken to tackle the pandemic and protect society against its major great risks that culminate in death.

The Supreme Committee stresses that adhering to all precautionary measures—most importantly avoiding gatherings during the remainder of the holy month of Ramadan and during Eid Al Fitr holidays—is capable of securing the safety of an individual, the family and the whole society against these dangers.

The Supreme Committee affirmed that it will be on constant convening and that it will continue to revise its decisions in accordance with developments of the epidemiological situation. May the Almighty Allah protect everyone against all harm!
(Source: Oman News Agency)