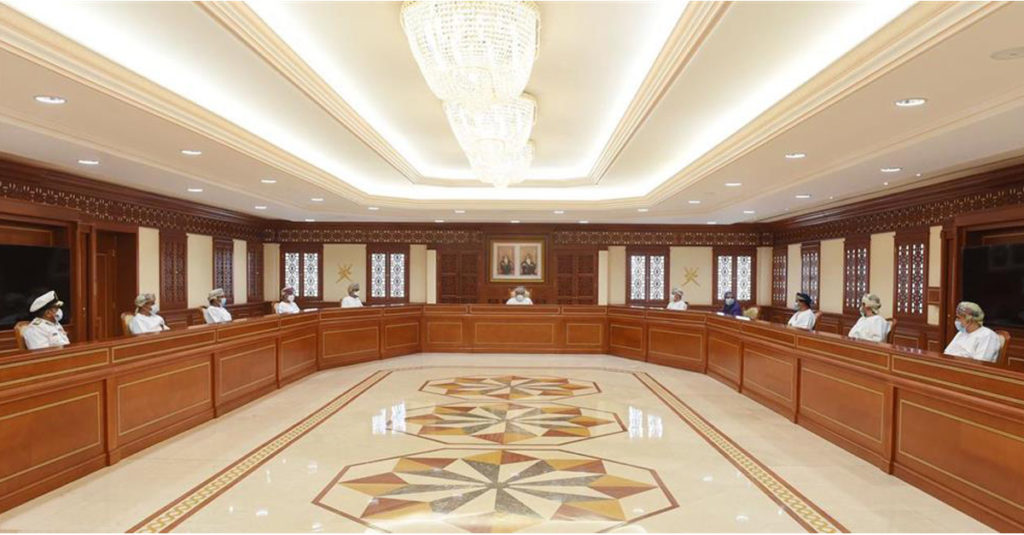 SALALAH – Within the context of Royal directives of His Majesty Sultan Haitham Bin Tarik to take appropriate action to address challenges posed by coronavirus pandemic during the next stage—to safeguard public health and, at the same time, sustain the continuity of tasks of public and private sectors, the Supreme Committee tasked with tackling developments resulting from coronavirus (Covid-19) pandemic held a meeting today under the chairmanship of Sayyid Hamoud Faisal Al Busaidi, Minister of Interior.

The Committee decided to terminate the lockdown on commercial activities and the ban on movement of people and vehicles by the evening of Saturday 21 August 2021.

The Committee also decided to endorse the general framework of school operation for school year 2021-2022, in accordance with a mechanism to be unveiled by the Ministry of Education. In this respect, emphasis has been laid on total commitment to precautionary measures cited in the Health Protocol aimed to ensure the safety of students, teaching and administrative staff. The situation will be assessed later in line with developments of the pandemic's situation in the Sultanate.

The Supreme Committee took two more decisions to be enforced with effect from 1 September 2021:

(1) To endorse the principle of vaccination as a condition for entry to government and private sector establishments (including commercial complexes, restaurants and other business outlets), as well as venues hosting cultural, sports and group activities. The heads of government units have a duty to take necessary action to implement the public safety measures.

(2) To make two-dose vaccination mandatory for people aged 18 years and above who wish to enter the Sultanate through all land, sea and air outlets, in addition to a PCR test before or upon arrival to the Sultanate. Those who got infected with the virus must undergo 7-day quarantine and redo the PCR test on the 8th.
To protect the gains made so far, the Supreme Committee urges all people to stick to all precautionary measures set by the authorities concerned, including wearing face masks and maintaining physical distance at residences, the workplace and public places—and never to let their guard down.

Also, due to the rapid pace of propagation of coronavirus variants, the Supreme Committee will keep monitoring and assessing the situation, locally and internationally, as it will take appropriate decisions when deemed necessary.
(Source: Oman News Agency)