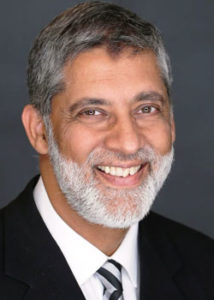 Syed Asaad Ayub Ahmad
President and Ceo, The Citizens Foundation (PAKISTAN)
Hankering for the days of social interaction
I believe I am still getting used to the radical change the virus has brought. Essentially, I am a people's person and enjoy my face-to-face interactions with staff at The Citizens Foundation (TCF) offices and schools. I get inspiration from my people – their attitude, their commitment to the cause and their energy to make a difference.

My interactions with them would be on these lines: having a cup of tea with someone in our programme design department where I would get to know more about their latest projects or randomly visiting a school to meet the principals to enquire about their work and progress. These valued interactions were part of my daily routine and I am really eager to have them back. Though technology is helping us feel connected, I still feel that nothing can fully replace in-person social interaction.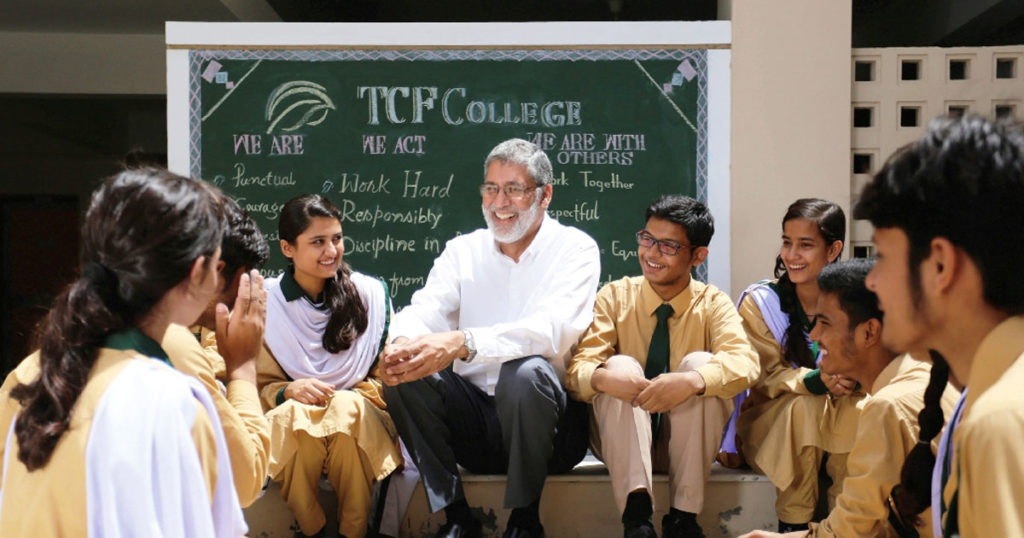 Already 22.8 million children in Pakistan denied education
Even before the corona virus pandemic derailed education of young children everywhere around the world, Pakistan was already facing a serious challenge to bring the most disadvantaged children to schools. At present, we have an estimated 22.8 million children across the country, who are denied their basic right to education.
After COVID-19, more children will be denied education
We fear that the COVID-19 crisis can increase this number even more. Vulnerable children who were part of the education system may never return to school. Economic stress on poor families has increased and therefore it would be near to impossible for these children to go to school.
Widespread loss of jobs and economic insecurity may escalate rates of child labour. The TCF will ensure that learning continues for children and they are not dropped out of the education system. We will do whatever it takes to safeguard their future.
How to reopen 1600 plus schools?
The biggest challenge in the aftermath of COVID-19 for TCF is to reopen 1600-plus schools across the country. We understand that we will have to re-imagine our school spaces in order to adhere to social distancing guidelines. We are also in the process of compiling socio-emotional learning resources for our children, teachers and members of our school communities so that they can be supported when schools reopen.
Rs500 million COVID-19 response appeal
The Citizens Foundation has launched a Rs500 million COVID-19 Response Appeal to battle the devastating impact of the Coronavirus crisis. Twenty percent of every donation that is being received by the TCF during this crisis is going towards providing essential relief to impacted communities and support to frontline healthcare professionals and volunteers.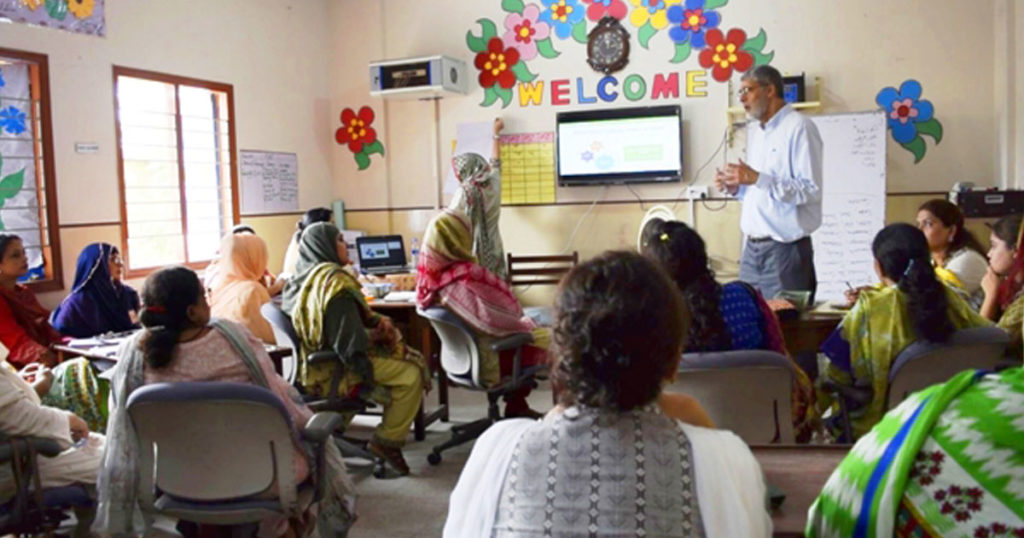 With the contributions from our donors to the TCF COVID-19 response appeal:
We are providing relief to families facing extreme economic hardship. With thousands of TCF teachers and alumni guiding this effort in the most vulnerable communities, support is reaching to those who need it the most.
We are supporting frontline healthcare professionals and volunteers with the equipment, protective gear they urgently need.
We are ensuring continuity of the learning process for millions of children who are currently forced to stay out of school. For this purpose, TCF is producing and presenting a colourful and engaging TV show for kids by the name of "Ilm Ka Aangan" (The Learning Courtyard). The programme is structured around early childhood education that TCF follows in its classroom. "Ilm ka Aangan" episodes engage children through theme-based videos, activities, storytelling sessions, physical exercise segments and much more. The show is being aired on five local TV channels in Pakistan.
For more information about our COVID-19 response appeal:
https://www.tcf.org.pk/covid19/covid19-response-updates/
(Asaad, who works closely with the executive team to realise the vision of TCF, also serves as a director on the TCF board. Prior to joining TCF in 2009, he has served in key positions at Castrol, British Petroleum, Exxon-Mobil and Shell Pakistan.
The TCF is a non-profit organisation set up in 1995 by a group of citizens who wanted to bring about positive social change through education. 25 years later, the TCF is now one of Pakistan's leading organisations in the field of education for the less privileged, educating 266,000 students across 1,652 schools in Pakistan.)