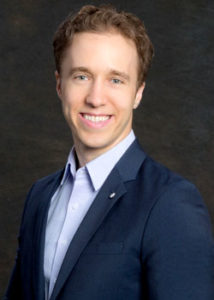 Craig Kielburger
Human rights activist, social entrepreneur
Co-founder – We Charity, We Day and Me to We (CANADA)
Mental and environmental health in the aftermath of COVID-19
The COVID-19 pandemic is an immediate threat, but its aftermath could last for years, even decades, after the virus itself is (hopefully) eradicated. Since I have been working to empower youth for more than two decades, I find myself looking ahead to the next generation, where two issues concern me most. The first is the mental health of young people, and second is the need for an economic recovery driven by a new cohort of socially conscious entrepreneurs.
Lasting resiliency skills in children
For children in almost every nation, the world has been turned upside down. Schools are closed, with much of the academic year lost, routines disrupted and anxiety running high. Now, more than ever, youth need mental health support to be embedded in our education systems, but this isn't just a short-term issue. The resiliency skills that children develop now will help them cope with stress and trauma throughout their lives.
Toolkit for youth's well being
That is why our organisation has built a comprehensive toolkit of resources focused on the wellbeing of youth. These include mindfulness exercises, sleep and self-care tips, as well as mental health literacy tools. Help kids turn these practices into habits and they will become part of a child's lifelong arsenal for dealing with stress. Another surprising stress reliever is to help others. Studies have shown that volunteering comes with significant benefits for one's own mental health. Encourage the children in your life to give back to their community.
Parents should be role models
To parents and role models, children also learn crisis coping skills by watching you. Be careful about how you discuss corona virus or other troubling issues at home. How you respond to news reports is also important. Try not to mutter frustrations or gasp at every breaking story. Instead, have an age-appropriate discussion about the positive steps world leaders are taking, and the nature of expertise and advice. If we don't take these steps to help youth cope, our physical health crisis will lead to a mental health crisis.
Reviving economy after COVID-19 slump
My second concern is how the international community will revive the economy after the COVID-19 slump. I believe there is an opportunity to transform global business, leveraging it to tackle domestic and global challenges through social enterprise—the application of business tactics to social and environmental issues. To accomplish that, we need to engage youth, the next generation of business leaders.
Small businesses hit hard
COVID-19 hit small businesses hard, none more so than entrepreneurs launching start-ups. Beyond the immediate economic loss, this slump risks scaring youth away from the entrepreneurial sector just when we need them most. We need more young people to find their passion in entrepreneurship, to spur economic recovery, drive growth, and create jobs that help solve critical social challenges.
Let youth fall in love with entrepreneurship
Our organisation engages youth with its WE Social Entrepreneurship programme. We need to start early, while kids are in school, imparting business skills and rigour directly into the issues that young people are passionate about. Small student businesses aren't going to turn economies around in the short-term. But they will encourage young people to fall in love with the culture of entrepreneurship, and understand the power of social enterprise to sustainably create positive benefits in society. We have invested in an accelerator initiative to support older and more advanced entrepreneurs with mentorship and access to business resources, like pro-bono accounting or legal services that will enable them to drive their ideas through to fulfillment, despite the current difficult economic climate.
Every crisis is an opportunity
There is a popular saying: every crisis is also an opportunity. As we contend with the aftermath of COVID-19, we will have the chance to re-evaluate certain systems. It is my hope that we use this as a turning point to invest in mental health infrastructure, especially for young people, and to harness the power of young entrepreneurs to simultaneously grow our economies and tackle global challenges. Let's not squander this chance.