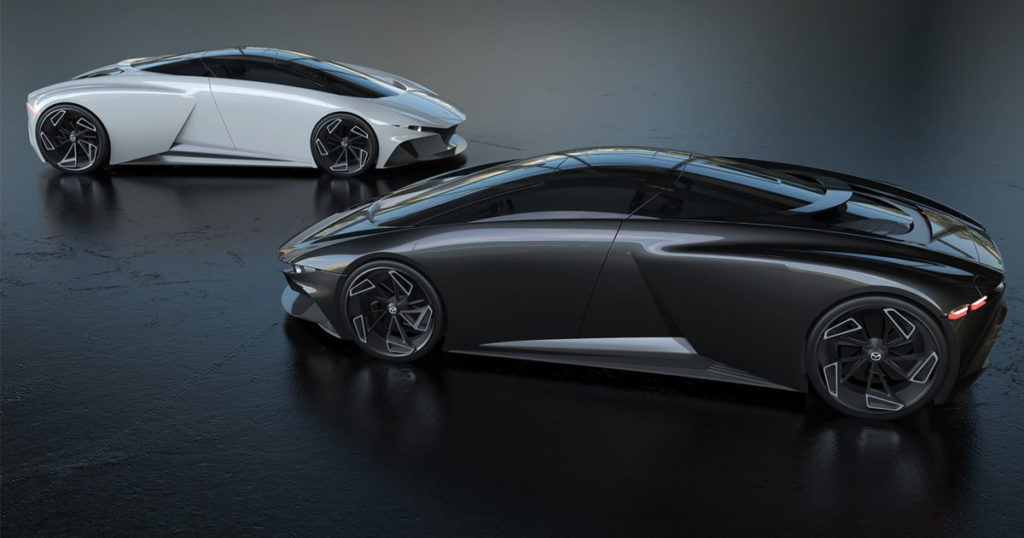 MUSCAT: Sometime in the near future when you stop to take a picture of that absolute beauty of a supercar on the road, make sure to remember that you could actually be looking at a Mazda.  Imagine if the Japanese automotive giant Mazda – a company rich in sports car history and design philosophy – produced a mid-engine sports car with looks and performance to match its counterparts in Italy, Germany and Britain. What would it look like?
That's where artist Joseph Robinson steps in. He imagined and rendered what a potential supercar from Mazda could look like. Combining Mazda's philosophical approach to styling and his own take on the supercar, Robinson was able to design a model that actually represents Mazda's Japanese design heritage.
With a glance of the dashboard, you can see its likeness to a Mazda. Its dramatic design, wrap-around windshield, ultra-slim headlights, taillights and unique wheels, makes the hypothetical Mazda 9 render look unlike anything Mazda has ever produced, but at the same time incorporates hints of the Japanese automaker's emotional design philosophy.
The front half of the car is characterized by a short hood and a windshield that stretches beyond the front axle. The sides are equally attractive and support small doors, providing access to a compact cabin pushed well forward so the driver's feet sit in line with the front wheels. Robinson envisioned the Mazda 9 to have a hybrid power-train featuring an electric motor paired with Mazda's famous Renesis rotary engine. It could also adopt a fully electric power-train since Mazda already builds the electric MX-30.
According to Towell Auto Centre (TAC), the sole distributor of Mazda vehicles in the Sultanate of Oman, "While Mazda is a mainstream automaker with a focus on sedans, crossovers and SUVs, it has a striking and appealing design language that sets it apart from other automakers. Known as 'Kodo', Mazda's designs show that your average mid-range car can look amazing.
The all-new next-generation Mazda3 or for that matter the CX-30 are the perfect examples of the same. It looks more like a concept car than a production car. Featuring the KODO design and the "Car as Art" Japanese mastery concept, Mazda's designers or takumi and engineers focused on giving the brand new Mazda 3 a simple yet elegant style and feel to it that is entirely based on Mazda's human centric philosophy. The future of Mazda's production line is still unknown at this point. Although this is just a rendering from an artist's imagination, who knows, maybe we could see a Mazda mid-engine supercar in the near future."
In Oman, TAC, a group company of the W J Towell Group, is recognised as a trusted name in customer service and a pioneer in the automobile business since 1972.
To find out more about Towell Auto Centre's showrooms and servicing centres, you can log on to www.mazdaoman.com, or just walk into any one of Towell Auto Centre's 9 Mazda showrooms situated across the Sultanate of Oman. Now you can also download the revamped Mazda Oman mobile app to get easy access to everything related to Mazda in Oman.