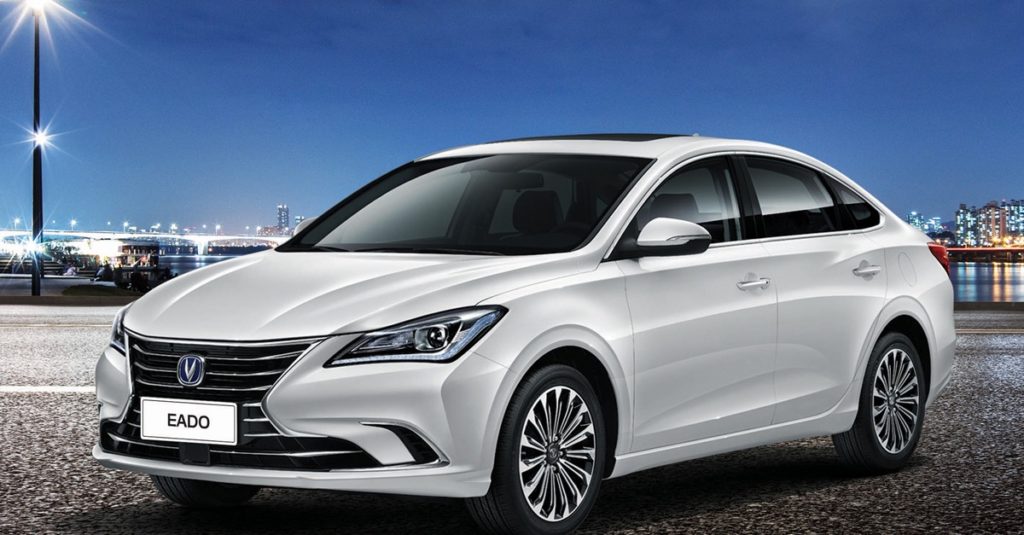 MUSCAT – The C-segment refined family sedan CHANGAN EADO continues to impress auto enthusiasts in Oman with its composed performance, tasteful interiors, uncompromising safety, smart technology, and great fuel economy. The charismatic CHANGAN EADO's inherent design language integrates style with function and practicality.

The Premium Automotive Brand CHANGAN recently launched by Bahwan international Group in Oman has received overwhelming response among the customers. Changan Automobile boasts of a comprehensive portfolio of range of products including Sedan, Crossovers and SUVs like EADO- Family Sedan, CS35 PLUS Crossover, CS75 4WD Crossover, CS85 Coupe & CS95 7Seater 4WD.

Arabian Gulf Automobiles and Equipment LLC (AGAE), which is part of Bahwan International Group, recently announced a partnership with leading international automotive group CHANGAN Automobile Co. Ltd to bring its range of passenger vehicles to Oman including CHANGAN EADO.

EADO, a C-segment sedan built to charm the families with its appealing exterior, luxurious and spacious interior, interactive dashboard, driver-assist features for utmost safety is more than just a saloon. Under the hood is a 1.6L engine which produces 126 hp and 168 Nm of torque mated with a 6 speed AT for one of the most comfortable rides. With a boot space of 500 L and 35 storage spaces inside the car, EADO is always ready to give you the comfort of your home anywhere you go.

A spokesperson for AGAE says, "While EADO is stylish, energetic, and practical, it has a perfect design that integrates fashion with function. The C-segment Sedan is equipped with CHANGAN's new BLUE CORE powertrain that ensures efficiency and reliability. Designed by CHANGAN global R&D team, it is manufactured to meet and exceed international standards. CHANGAN EADO is truly about extraordinary action dominating outcome."

For more information call CHANGAN OMAN Toll free number 80050800, Whatsapp on 94641010 or visit our showroom in Al Qurum. Also you can visit and register at www.changanoman.com to request a quote or book test drives.