A farewell to a best friend – a tribute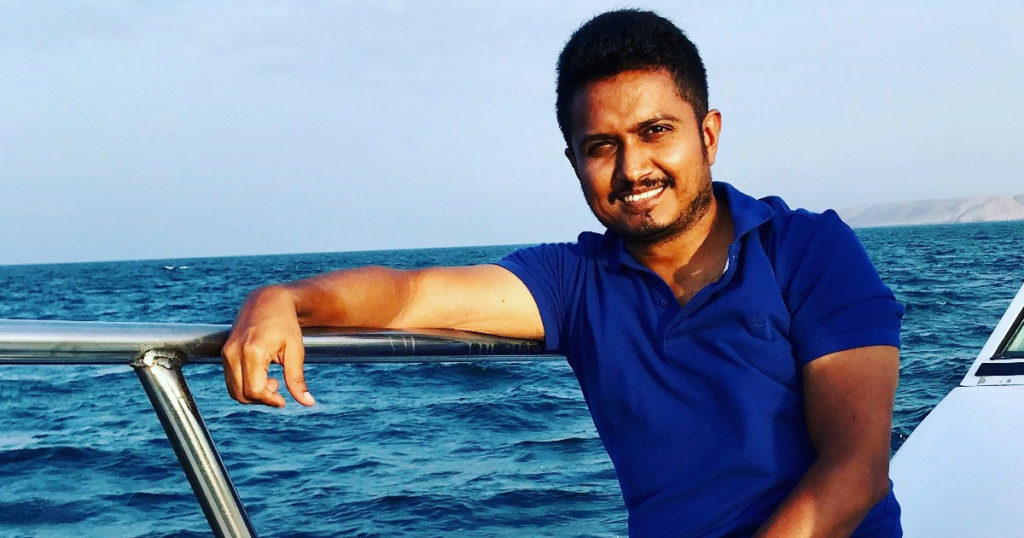 Nicodemus Rozario (Nico)
Marketing manager, Pizza Hut, Caffe Vergnano (OMAN)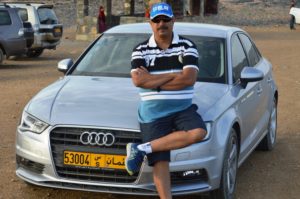 Nico doesn't know if he has been able to say a proper goodbye to his best friend, Domnic Fernandes, area manager, Pizza Hut, Caffe Vergnano, who died (*) of COVID-19 recently.
The last time Nico met Domnic was just a few days before the latter passed away on June 2, this year.
"When Domnic got his COVID positive results on June 1, he called me. We joked over it. We both said he was going to be fine. I spoke to him again in the same night. But then he sounded a bit depressed and was not all that cheerful. The next morning, I got a call from his colleagues saying that he was quite unwell. By the time I reached – around noontime — he was gone."
Blessed, but won't admit it
Most of us are blessed. But, we find it difficult to accept this benign fact. We are blessed that we, and our loved ones, are spared of the ugly black hand of this life-threatening virus, COVID-19.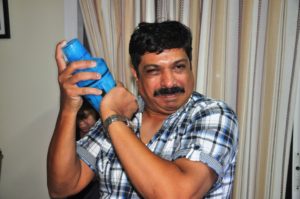 That 'someone else'
And we may not be blamed if in the back of our minds, we thought that tragedies would not happen to us – only to others or someone else. Until, that 'someone else' becomes us.
Until June 1, this year, the widespread COVID-19 related deaths were just that – a mere number for me. Then on June 2, that neutral, rather casual, stance changed for me – for the worse. That 'someone else' became me. COVID took my best friend away from me.
Miss him badly
This cruel, life-alternating blow totally destroyed me. I can't but feel the vulnerability of life so acutely that it hurts every single day.
Until a few months ago, all of us were living quiet, peaceful and even happy lives. Then suddenly, without warning, a deadly virus sneaked into our lives and took away my dear mate. I am in pain. I am angry too — angry with the world. I am pained by the fact that I am not going to meet Domnic ever again. It is not his fault. But can I help it if I just miss him like hell?
He was a brother
Losing Domnic is tragic. He was not just a friend – he was a dear brother. I have known him for the last 15 years (since 2005). I know him from the time I joined the Khimji Ramdas restaurants' division. He was the restaurant manager then. We were not directly reporting to each other, but I used to coach and mentor him whenever he needed it.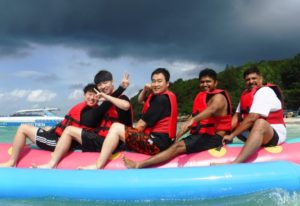 Thick as thieves
I still remember… I met Domnic at one of the Pizza Hut stores in Madinat Sultan Qaboos. He was working as a manager there and I had gone with the office team to acquaint myself with the Pizza Hut operations.
At that time, it was more of a professional relationship and we were not thick buddies then, but with the launch of the Caffe' Vergnano in Oman by Khimji Ramdas, in 2006, we got very close. Setting up the café was an entirely new assignment for both of us – our friendship blossomed in the backdrop of Oman, its coffee culture, the competition, consumers, diverse menus and then culminating in the successful launch of Vergnano in MSQ. By this time we were as thick as thieves.
Trust – true cement of friendship
We were two sets of people when we first met, but soon everything coalesced into one as we bonded. Honestly, I think our love for food was the biggest contributing factor for drawing us close. And then we both had a love for travel. Our Bangkok trip was an unforgettable one and Portugal was next on the list.
While, he was the elder one, I used to still mentor him. And he just loved that. The commonalities were many. We both were very honest, not just with each other, but with everyone and that was a very vibrant chord that touched us both. We had very clear thoughts on how to run a business, and both of us relished in finding innovative solutions to problems that cropped up. We also had a very rigorous financial discipline and all of these were common factors that strengthened our bond – but the biggest factor was trust. It was not just about friendship – the bond was like that of a family. He was my elder brother. And we both were there for each other.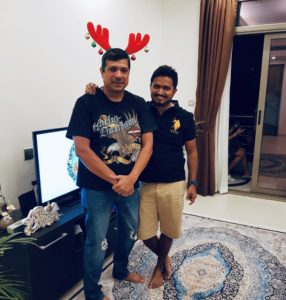 Groping in the dark
Why did he have to die? I am still groping in the dark with questions that have no answers. I need to heal and I should put my thoughts in order to decide what to do next.
The last meeting
The last time I had met him was some days before he got to know he was positive for COVID. We met at Caffe' Vergnano briefly for coffee. We maintained social distancing, replete with masks and sanitisers. He gave me some marinated fish and green chicken curry. He knows I am a lousy cook.
We spoke for just few minutes and then we went our ways. It was from that night he had fever. He called me the next day and I told him to go to Badr Al Sama'a clinic and get himself quarantined. He went to the clinic several times and when his condition worsened, the clinic recommended that he take a COVID test, which he did at a health centre in Seeb. The result would come in six days' time. So that meant totally nine days passed after he got fever.
I was constantly in touch with him on the phone, trying to cheer him up. He got the news that he was positive for COVID on June 1 and he called me. I didn't want to make him depressed and in fact, we made light conversation, where we even joked about the results. I told him that he was going to be fine. But that night, he seemed to be a bit depressed and was not very communicative over the phone.
Next morning, his colleagues called to say that he was not very well. By the time I reached him in the noontime, he was gone. Domnic was diabetic and also had high blood pressure. He leaves behind his wife and two children and two siblings. By this time, I also developed symptoms, including a throat pain, and I went into quarantine.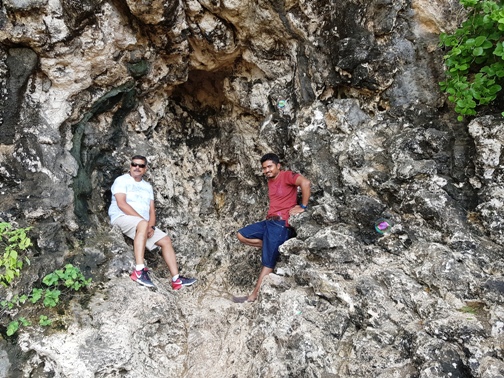 Domnic is unforgettable
Domnic cannot be forgotten. Not just by me, but anyone who has known him personally. He was also a very fun loving man; the soul of the party and someone who lived life king size!
Vulnerable, loving man
Of course, he may have carried himself as a tough man because most of us hide under that mask. But beneath his mask, Domnic was a very vulnerable, loving man who was ready to do anything for his friends. He was known to go out of his way to help those in need too.
Gone too soon
I can go on and on about my dear friend; he was a fun-loving, dear soul, who was gone too soon. I wish we had more time with each other. We had so much to do. Some much of work left to do; so much of fun to experience; so much of love to give.
Adieu my friend
The problem with those dear ones who leave us is that they take away our hearts when they go and leave us empty. Fifteen years has been a long friendship, but I think I knew him all my life. And whatever happens, I have to put one step after another and move forward. Someday, somewhere in the afterlife, I hope to meet my dearest friend. Then, I will raise a toast to him! For the moment, bon voyage! Adieu my friend, adieu!
(*) Our hearts are with Nico and Domnic's family – Black & White