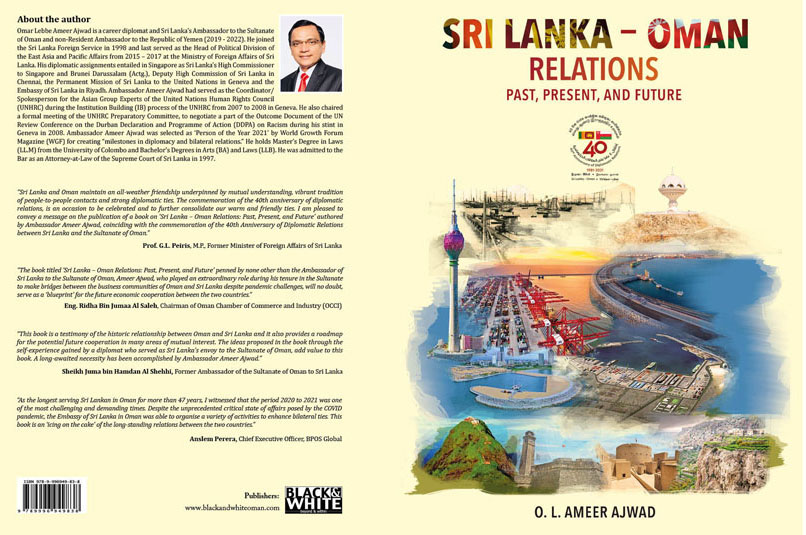 O. L. Ameer Ajwad, Sri Lanka's ambassador to Oman, has brought out a 164-pages' book titled Sri Lanka – Oman Relations: Past, Present and Future.
The book chronicles the relations between Sri Lanka and Oman and foresees its future outlook.

The book, which is published by the Black & White Media and Services LLC, was launched on August 29, 2022 at the Diplomatic Institute of the foreign ministry, by Sheikh Khalifa Al Harthy, undersecretary of diplomatic affairs, ministry of foreign affairs.
This book is a "testament not only to the strength of Oman and Sri Lanka's friendship, but also the Sri Lankan ambassador Ameer Ajwad's strength of character and the enthusiasm and diligence with which he undertakes each and every one of life's pursuits" noted Oman's foreign minister, Sayyid Badr Albusaidi, said in his foreword to the book.

The book was released to mark the 40th anniversary of diplomatic relations between Sri Lanka and Oman, which was commemorated on February 17, 2021.