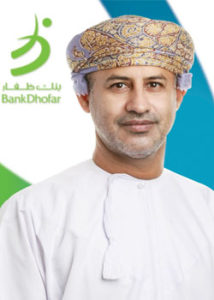 MUSCAT: Affirming its willingness to encourage saving habits within the community, BankDhofar conducted a number of Savings Account Scheme 2020 draws including; guaranteed monthly – branch wise- prizes, minor prizes, youth prizes, Omani Women's Day prizes, National Day prizes, and Al Riadah Priority Banking prizes.
Commenting on the draws, Talib Mohammed Al Hajri, Acting AGM & Head of Branches Network, said: "I would like to congratulate the winners in the Savings Account Scheme 2020 draws. In this years' scheme, we ensured to provide the chance to win for all the family members, including, children, youth, and women.
The scheme offers guaranteed prizes for every branch, bigger prizes and more winners. I would like to encourage our customers to continue saving, as it might be their turn to win in the coming draws with a total prize amount of around OMR 1.5 Million till the end of the year."
With a total of nearly OMR 2 million, the scheme is valid till December 2020. As per the prize draw scheme, BankDhofar customers who save a minimum of 100 OMR in their accounts are eligible to enter the draws and get the chance to win in the guaranteed branch wise draws.