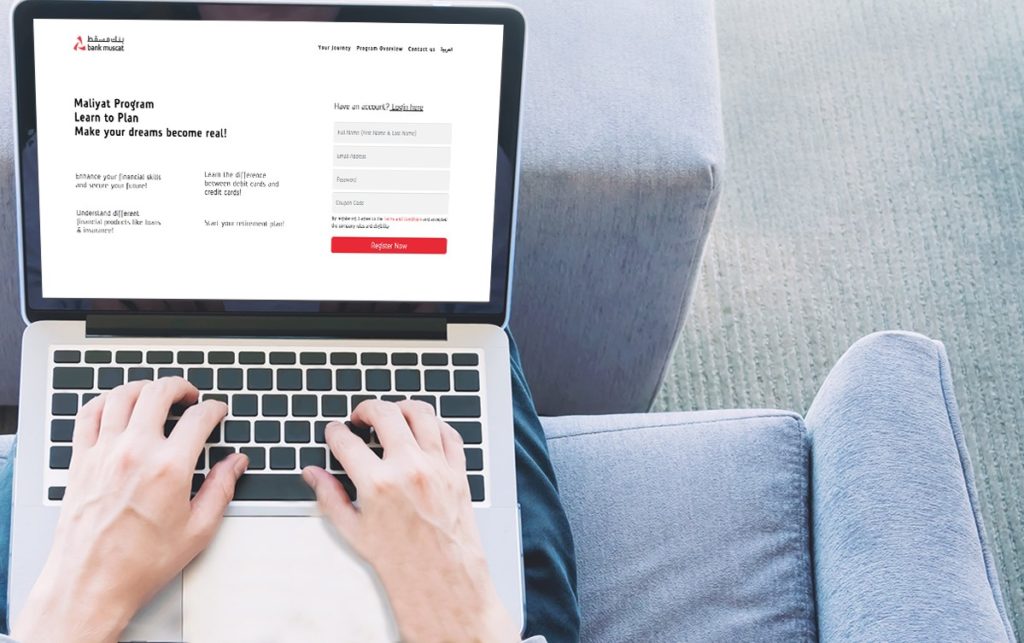 MUSCAT – Bank Muscat has announced the launch of an upgraded website (https://maliyatbankmuscat.com) for its free Maliyat financial literacy programme. First launched in 2019 by the bank to equip citizens and residents in Oman alike with the essential skills they need to better manage their finances and take prudent decisions, Maliyat has been seeing a steady rise in the number of online enrollments. With well-structured programme content that caters to the needs of all age-groups, the key aspects of the training include defining personal financial goals and financial planning to achieve one's goals.

The online self-learning programme covers important financial topics such as personal budgets, fiscal responsibility, how to manage income and expenditure as well as general economic outlook and macro-economic policies. The course will greatly help people understand personal finance management and budgeting in their daily lives. They will be able to better understand financial concepts like personal budgets, loans, insurance, and calculation of interest. It will help them plan for their future so as to be able to respond effectively to any life-changing event like an economic downturn or job loss.

Financial literacy is now more important than ever in today's dynamic environment. It is an essential element in constructing a solid foundation for future economic growth and prosperity of the nation. Hence, Maliyat was conceptualized as a key component of the bank's sustainability strategy. Its curriculum comprises macro-economic theory, age-appropriate financial best practices as well as an educational process that validates and reinforces the financial best practices learnt during the course.

Participants in the course will also be able to choose various financial products like insurance and loans in the future based on their actual needs and financial capabilities. To encourage participants, digital certificates will be awarded on the completion of each module. The bank hopes to encourage everyone, both Omanis and expatriates, to use this online financial literacy course to enhance their understanding and practical knowledge of financial concepts so as to help them realise their dreams for the future.

Bank Muscat brings a wealth of financial expertise to the table with different financial literacy, awareness and coaching programmes. The bank's free Irshad financial coaching programme helps SMEs, startups, and individuals learn how to manage their finances and plan ahead for the future. Some of the important topics covered by this free mentoring programme include understanding how to set up a new business, personal finance and managing expenses, retirement planning and Islamic financing concepts. The virtual one-to-one Irshad sessions are implemented through Microsoft Teams and can be availed by Omanis and expatriates in Arabic or English.