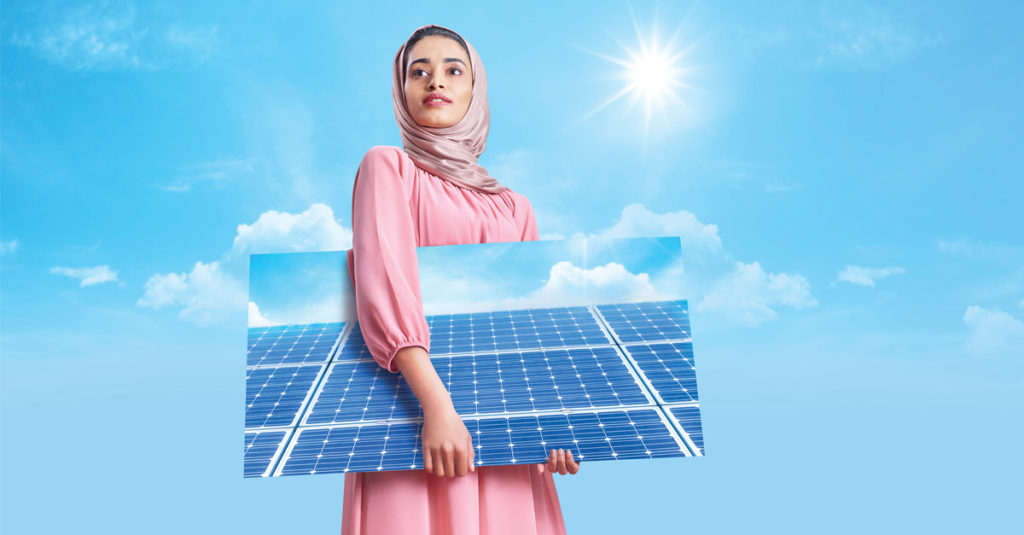 MUSCAT – Bank Muscat has announced that its customers can continue to make use of its Green Finance to purchase and install residential solar panels. Launched earlier in association with the International Finance Corporation (IFC), the bank's Green Finance facility aims to promote sustainable practices and renewable energy in the Sultanate in the place of fossil fuels. The bank is thus targeting increased awareness sustainable consumer practices and increase energy savings.

Green Finance, which is Oman's first environmentally-friendly finance product, encourages customers to install solar panels on their rooftops and use solar energy for a large part of their household energy requirements. Under the scheme, loans ranging from RO 1,000 to RO 25,000 are being given to eligible individuals at highly competitive interest rates subject to a maximum debt burden ratio (DBR) of 50 percent. Loans under the scheme are available for a maximum of 5 years. This unique initiative reflects the bank's commitment to responsible banking and its continuous contributions to the country's overall progress and development.

Abdullah Tamman Al Mashani, Deputy General Manager – Institutional Sales and Product Development, Bank Muscat, said: "The bank's Green Finance scheme has been witnessing a steady rise in interest from its customers and we are delighted with the response so far. Going ahead, we hope to reach out to even more customers. As a pioneer in offering products that meet the different needs of customers and a strong supporter of Public-Private Partnership in promoting national goals, the bank has been participating in many environmental-friendly initiatives. Through Green Finance, customers will be able to install residential solar panels and use solar energy for a large part of their household requirements. It is important to note that this initiative will help Oman in reducing harmful emissions and also contribute to household savings as energy costs go down. Customers can get more information about Green Finance facility from Bank Muscat branches across the Sultanate."

The sustainability strategy pursued by Bank Muscat is focused on delivering long-term benefits to the community and the nation by offering products and services that contribute to the growth of different sectors in the Sultanate of Oman. In this regard, the bank also offers attractive home finance options through its Baituna scheme as the real estate sector is a major component of the national economy. Baituna home finance offers convenient mortgage plans to suit everyone's needs with simplified documentation, flexible repayment options, insurance coverage and processing across the bank's extensive network of branches and dedicated Sales Centres. Baituna home finance enables many customers to own their dream homes.
Please go to https://www.bankmuscat.com/en/loans/Pages/details.aspx#green, visit the nearest branch or call 2479 5555 for more details.​​​​​​​​​​​